The Forgotten Anime Part 4
2017 is getting a little too close to current time to consider the anime forgotten per se, but there are a few I want to go over that I feel had not gotten enough attention to match their worth. Future installments in the Forgotten Anime series will focus on shows that aired before 2014, at least until enough time passes for me to cover 2018.
Spring 2017: WorldEnd
I usually like using the Japanese titles when referring to anime, but considering how the title to this show is 3 questions long, I'll just use its short name. I only know about one mention to this show in the host of anime reviewers I follow, and that mention came remarkably close to the end of the show, so I will consider it forgotten. This show is a remarkable gem I adore so much, it almost made it into my top ten. It's got a nice soundtrack with lots of vocal pieces which is fun to listen to on its own. The story is good, and the main character is great too: powerful, but limited, and he's not your generic flustered high school kid; he's a real adult. Seriously though, go watch this if you haven't. The only bad thing I can say about it is the blue hair doesn't last.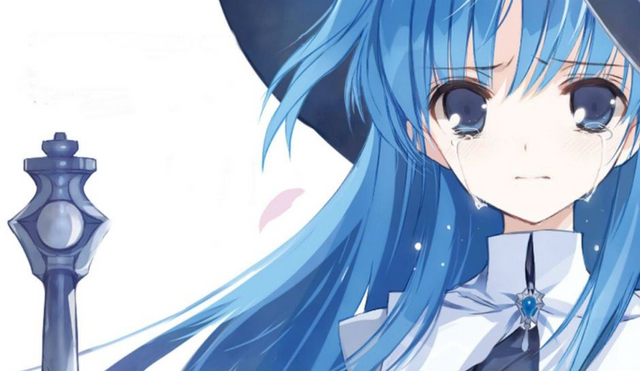 Summer 2017: Teekyuu (Season 9)
Everything I watched this season was either extremely memorable, or too bad to talk about, so I'll take this chance to talk about Teekyuu. I haven't actually seen this season, but the show's nature means no episode really effects future episodes. I've seen seasons 1-5. Teekyuu is a series of 2 minute shorts with 30 second openings (which you should not skip), making each season exactly as long as a normal anime episode. As far as I know, there is no dub of the show, which makes sense because of how fast the show plays in Japanese. imagine playing a normal anime on 1.5 speed, and never having breaks between character's dialogue, and that's Teekyuu. Apparently it's a show about a tennis club. The reason no one talks about it is probably not because of a lack of quality or interest, but because anything true about it now was said about season one back in 2012.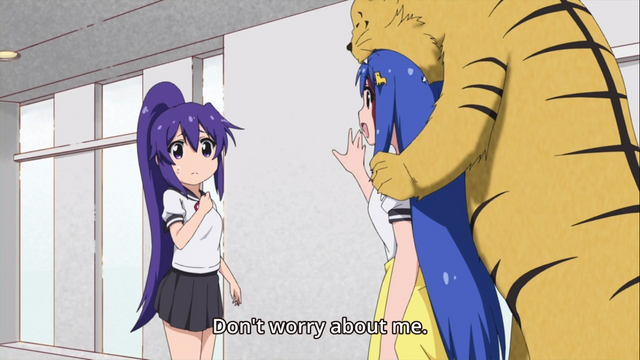 Fall 2017: Children of the Whales
Children of the Whales is almost a spiritual successor to Shin Sekai Yori, with both stories being about a functioning society based on people with telekinetic powers. Where Shin Sekai Yori is massively debated as to its being good or bad, the anime community has unanimously decided that they don't care about Children of the Whales. It's a bit better, with a plot about whether emotions make us strong or weak--and the more I think about it, the more like Shin Sekai Yori it seems. it's not too remarkable, but it is a more bearable version for those easily bored. At least it has a good song. There are two versions of this song, one of which starts with a lisp for some reason.
Winter 2017: Kokkoku
Not much was said about Kokkoku after its airing, but it's not the type of show to make people think. At least is was pretending to be one at first, but as the plot got kicked into gear and the magic stopped making sense, it stuck to its action roots. It wasn't bad enough to be attacked, and it made too little sense to comment on it. Maybe I should do an analysis on stasis similar to my Accel World post. Anyway, its opening is great. If you don't care for time-stopping, evil organizations, or nonsense physics, you can at least rock to the opening.