Summer 2019 - What's in store for us?
Even though Spring 2019 arguably has been one of the weaker seasons we've had in a while it was still able to keep the torch burning with late bloomer shows and some of the most anticipated returning shows. Now it is time to close that chapter and start a new one, well some of the good ones are still running for their second half though and I ain't complaining. Come give me more of that ufotable and Bones goodness. However on top of those shows, new ones are finally making their grand entrance and that is what we are going to talk about today. Go get your sunblocks and swim wears ready for we are about to start the Summer 2019 anime season with a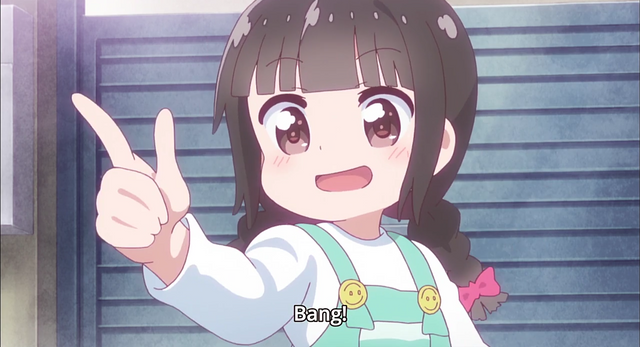 ---
Dungeon ni Deai wo Motomeru no wa Machigatteiru Darou ka II (Is it Wrong to Try to Pick Up Girls in a Dungeon? II)
Genres: Action, Adventure, Comedy, Romance
Studio: J.C. Staff
---
---
Of course, if we are going to talk about this season we just cannot start with any other else but this one.
Popularity wise, I am pretty confident that this show will take the lead by a big margin and we all know the reason for that, don't we? Yes, it is all because of the show's plot and if you are expecting a blue ribbon joke from me, well sorry to disappoint you but I am all in the show for the plot and nothing else.
Well where are we now, ah right the plot. The show is an action adventure story that focuses on Bell Cranel, a newbie adventurer that got saved in a dungeon by one of the "finest" sword master in the name of Ais Wallenstein (BWH 86-54-75). It was love at first sight for our boy and so he decided to catch up and become strong enough to stand side by side with Ais or that is how it went if my memory serves me right. One of the shows selling point is how it is similarly situated to most RPGs with the Dungeon, Level, Stats, Guild, Familia, Party, Classes and Raid stuff that will draw people familiar with the matter from those stuff alone and mind you, this is not an isekai show, it is a genuine fantasy show through and through. Another thing that brought the show to the limelight is how well the action scenes were made, they were not only spectacles for the eyes, the hype you would get from watching them is on a level that would make you feel the rush and make you root for the little rookie that is Bell Cranel at every decisive battle he goes in.
---
Vinland Saga
Genres: Action, Adventure, Historical, Drama, Seinen
Studio: Wit Studio
---
---
Historical, Seinen and being animated by Wit Studio, can I ask for anything more? Hands down the show I am looking forward the most this season.
I've already been getting winds of the show's source material years ago but I am just too lazy to read stuff then and I still am so I am thankful that this show is finally getting animated so I can finally see for myself why this is receiving so many favorable feedback. From the promo video alone I can at least tell that I am in for a wild and rough ride and that is something I can't get enough of, it is rare for us to get bloody and gutsy shows like this anyway so I will get what I can.
---
Dr. Stone
Genres: Sci-Fi, Adventure, Shounen
Studio: TMS Entertainment
---
---
Dr. Stone? More like Dr. Leeks.
The series' premise and promotional video shows good promise if nothing else. I have a very high expectation out of this, hope that this show will rock me to the core!
I only have a vague idea of what this show is going to be about based on what I've read from its synopsis but the promotional video and the character designs are telling me that this is a must watch for this season, hope I didn't jinxed that. The show gives off the air that it is not going to be your ordinary anime story and I am honestly hoping that it will give me the FMA feeling all over again (probably too high of a bar, but a man can only dream).
---
Enen no Shouboutai (Fire Force)
Genres: Action, Sci-Fi, Shounen
Studio: David Production
---
---
This looks lit to say the least, they have a lot of fire benders on board after all. Well joke aside the show looks like it is going to heat up this season and the main reason that I got interested with this one is because it was from the same guy that brought us Soul Eater, brings back good memories bro. The promotion video was also done well that I am already expecting good things out of it, this is probably the shounen series that will make the biggest splash this season and may get to the mainstream.
---
Lord El-Melloi II Sei no Jikenbo: Rail Zeppelin Grace Note (Lord El-Melloi II Case Files: Rail Zeppelin Grace Note)
Genres: Fantasy, Mystery, Supernatural
Studio: TROYCA
---
Lord El-Melloi II Sei no Jikenbo: Rail Zeppelin Grace Note PV
---
To those who have no idea this is a fate/ series but it seems like this is going for a different route compared to its action oriented predecessors. To those who are fairly familiar with the franchise, I believe we can all agree that their best selling point lies in the twists, setting, characters based off famous historical figures (it is a bonus if they were gender-bent), action and the ideals that the characters posses that it becomes hard who to root for because they can't easily be classified as good or bad, they just have things they are trying to protect or fight for, well except for Shinji, the guy just wants to smash.
Now comes this series which features Lord El-Melloi II aka Waver Velvet, the guy who summoned Iskandar in the Fate/ Zero series. I have seen the show's OVA a few months back and this definitely is on a different track, it is a detective-like story and that is good on its own in my opinion. Well at this point I think I am just going to consume whatever the franchise throws at me.
---
Arifureta Shokugyou de Sekai Saikyou (Arifureta: From Commonplace to World's Strongest)
Genres: Action, Adventure, Harem, Fantasy
Studios: Asread, White Fox
---
---
Again, I have no idea about what this show is going to be about aside from what I have seen in the promotional video and its synopsis. But something caught my interest while reading the show's synopsis so let me quote that here, "While the rest of his class are blessed with godlike powers, Hajime's job, Synergist, only has a single transmutation skill. Ridiculed and bullied by his classmates for being weak, he soon finds himself in despair". Is it just me or have we already heard of something similar before, something from a season or two ago anyone? Well The Rising of the Shield Hero has recently concluded so I think I am open into giving this almost similarly situated isekai show a try and I have always been a sucker for underdog stories to boot so this is going to be on my watch list for now. The animation is being done by White Fox so I can at least rest easy on that part.
---
Toaru Kagaku no Accelerator (A Certain Scientific Accelerator)
Genres: Super Power, Supernatural, Fantasy, School
Studio: J.C. Staff
---
Toaru Kagaku no Accelerator PV
---
Honestly I am more worried than excited about this show because of how J.C. Staff murdered Toaru Majutsu no Index III a few seasons ago. This series will be their second project out of three that they recently announced for the Toaru franchise and seeing that they are offering other shows in parallel with this one on the same season, I am really not looking for something grand out of this. Well at the end of the day, because I have been following the franchise for a log time now and this one will focus on Accelerator, I am still going to give this one a go.
---
Karakai Jouzu no Takagi-san 2 (Skilled Teaser Takagi-san 2nd Season)
Genres: Slice of Life, Comedy, Romance, School, Shounen
Studio: Shin-Ei Animation
---
Karakai Jouzu no Takagi-san 2 PV
---
Looking at the line-up I feel like there are only a handful of relaxing shows this season and I am glad that this is one of those. The first season of the show was a cute ride (though the guy is dumb beyond help) and I can't say no to a continuation of that forehead goodness.
---
Tsuujou Kougeki ga Zentai Kougeki de Ni-kai Kougeki no Okaasan wa Suki Desu ka? (Do You Love Your Mom and Her Two-Hit Multi-Target Attacks?)
Genres: Adventure, Comedy, Fantasy
Studio: J.C. Staff
---
---
I think we have more than 3 isekai shows airing this season and this is the second one that caught my attention. Well the ideas for isekai shows are getting ridiculous as time goes by to keep the sub-genre "fresh" and I think this one is another addition to that. The show will be featuring a mother, an over powered one to boot, to shake things up and because of the current popularity of the Ara Ara Onee-sans I think this will be hauling a fairly big catch of weebs. If there is anything I am worried about I think it is that this is currently the third show in this list being animated by J.C. Staff, hope they didn't bite more than they can chew this season again.
---
Dumbbell Nan Kilo Moteru? (How Many Kilograms are the Dumbbells You Lift?)
Genres: Comedy, Ecchi
Studio: Doga Kobo
---
---
How do I explain this one, uhm it is about girls working out or something like that I think? Well this is what happens when I can't find a Slice of Life show to watch, I search for possible substitutes and this one looks like it will fit the bill just right. It is being animated by Doga Kobo too which is famous for their works on the Slice of Life genre so this might be this season's best candidate to fill that spot.
---
Kawaikereba Hentai demo Seki ni Natte Kuremasu ka? (Hensuki: Are you willing to fall in love with a pervert, as long as she's a cutie?)
Genres: Harem, Comedy, Romance, Ecchi, School
Studio:
---
---
The title is all that it takes for me to take interest in this show. That's it nothing more to see here see you at the comment section when it airs fellow degenerates lol.
---
That's more or less what I am looking out for this season. Honestly there is nothing much I can add here since these are all just shows I've listed based on what little knowledge I have on them so let's just hope that they can at least deliver and best the previous season in the least. We still have Kimetsu no Yaiba, Carole & Tuesday and other Spring 2019 shows continuing so we have few guaranteed winners already, now we just need 10 or more to step up and prove to be entertaining to make this season worth it. That's all from me this week so see you again next time.
Ciao~