Season ender and what's coming up next (2/2)
I was actually going to make this a single article but the first bit got too lengthy that I had to cut it into two parts to avoid creating a bigger wall of text than what it already has become. Anyway I will be picking up where we left off last time so I won't be saying too much on this introduction since I already did it previously. Okay now let us go to the article proper and keep this one on the roll!
---
Spring 2019 and What to look out for?
---
I was targeting to have this out before the Spring 2019 season begins but because of my poor scheduling I am only able to do it now. Anyway enough of my lame excuses and let's see what are the shows being hyped for this season.
---
1. One Punch Man 2nd Season
Genres: Action, Sci-Fi, Comedy, Parody, Super Power, Supernatural, Seinen
Studio: J.C. Staff
---
It has been too long since the last time we saw our favorite bald caped hero in action but that long wait has finally come to an end because this season, we are finally getting its much awaited sequel, but to be honest I am a little worried. Worried not because I have my doubts about the anime and its plot, it was from the same creator of Mob Psycho 100 so that is a portion I could have faith in, what have me worrying is because of who is doing this series, yes, the studio that has been putting out new sequels like pancakes but if I were to be honest those new sequels are sloppy, mediocre at best and if they are going to do the same thing to this series then I believe it would have been a better call not to have a sequel at all. Well we still have to see it for ourselves so let's hope that they could treat this one better than the other series' they've released as of late * crosses finger * .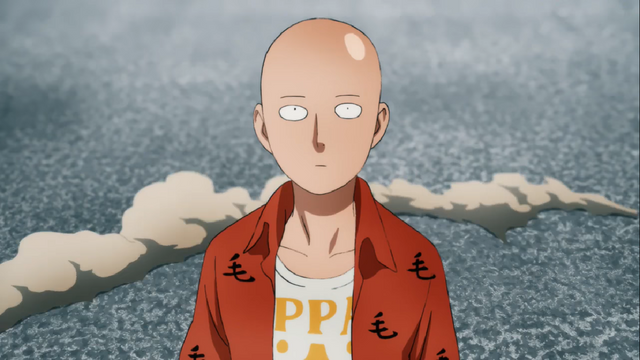 ---
2. Shingeki no Kyojin Season 3 Part 2 (Attack on Titan Season 3 Part 2)
Genres: Action, Military, Mystery, Super Power, Drama, Fantasy, Shounen
Studio: Wit Studio
---
Another powerhouse series we've got here and I am honestly looking forward to this one more than I did on its previous seasons because this is an uncharted part for me. Why? Well this part is almost around that spot where I stopped reading the manga so I am almost going at it with little to no clue on what is about to happen and in my opinion that is the best way to enjoy this series, now if I can just dodge spoilers then I will definitely in for a great feast.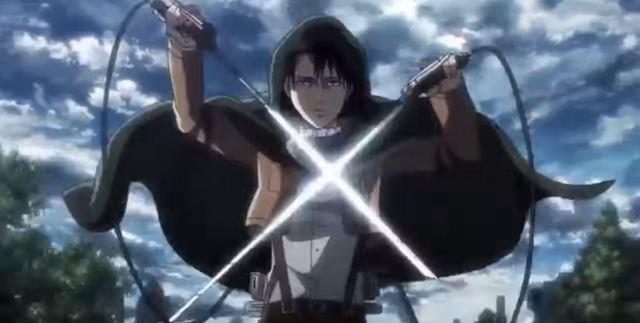 ---
3. Isekai Quartet
Genres: Comedy, Parody, Fantasy
Studio: Studio PuYUKAI
---
Re:Zero, Konosuba, Overlord and Youjo Senki - four of the biggest titles in the isekai world in one. What a concept… or is what I would like to describe it but this is not really a serious take of a collaboration that would go down in the history of crossovers, it looks like it won't be much of a decent show but well this is the limit of a crossover we could achieve as of now I guess, well, who knows maybe we'll get one in the near future? But until then we will just have to be contented with this.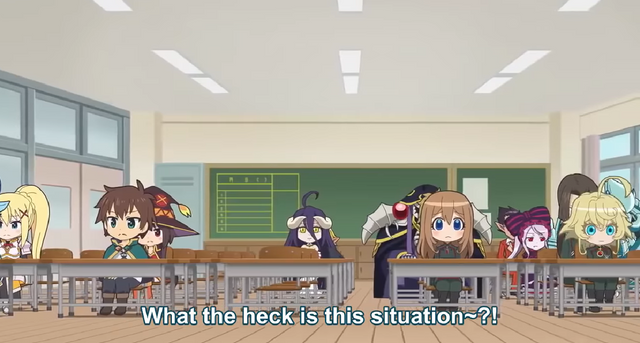 ---
4. Bungou Stray Dogs 3rd Season
Genres: Action, Mystery, Super Power, Supernatural, Seinen
Studio: Bones
---
I had a very high expectation out of this series, it introduced on its prior installation three groups of super powered individuals duking it out for supremacy but that didn't played out too well, I was expecting a lot of twists and turns there but in the end they ended it with a boring "let's work together even though we are enemies to bring our other enemy down" ploy. I mean they have a lot of interesting ability users that a strategic war would not have been a hard trick to pull but they focused way too much on tiger boy and depressed vampire guy, yeah I know they are the main characters but they are so dry compared to the rest of the cast that they stick like a sore thumb, not to mention that they are fighting because they have the hots for Dazai, not cool. It is not like I have lost all hope for the series, they have that backstory of Dazai and his friend, Oda which featured, by far one of the best gun fights I have seen in an anime so if they pick up the slack and do more badass stuff like that I am pretty confident that this will be a front runner for the best anime of the season. They have already prepared the stage and the characters for it, they only need to improve the execution and utilization of what they've built and this will be a really full blown hit.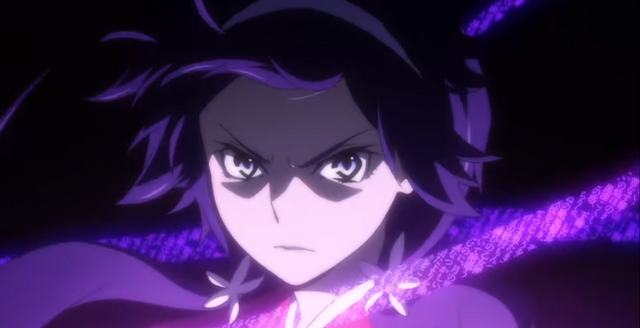 ---
5. Fruits Basket
Genres: Slice of Life, Comedy, Drama, Romance, Fantasy, Shoujo
Studio:TMS Entertainment
---
I have no idea what this show will be about but I have been hearing about this for quite a while so I decided to give it a go despite not being a fan of a reverse harem set up and I found the first episode engaging. This is a remake of the series so it has an already established fan base so if you are into romantic stories then I will be recommend that you give this one a go, I myself am sold after the first episode so I will be seeing how this show turns out from there.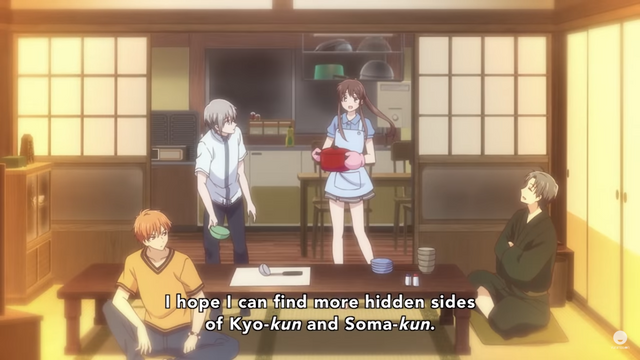 ---
6. Kimetsu no Yaiba
Genres: Action, Historical, Demons, Supernatural, Shounen
Studio: ufotable
---
ufotable brought me here. Sorry I am such a sucker for their orgasmic animation style so there is no helping it but by the looks of the PV I can sense a lot of promise from this one and I believe in the ability of ufotable to bring the best out of this one.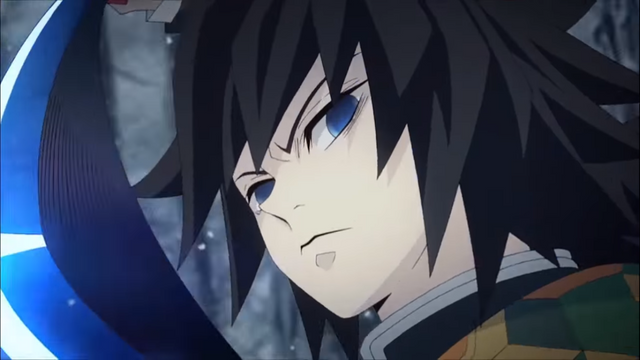 ---
7. Bokutachi wa Benkyou ga Dekinai (We Never Learn)
Genres: Comedy, Harem, Romance, School, Shounen
Studio: Silver, Arvo Animation
---
The Quintessential Quintuplets' waifu war may have already ended (for the mean time) but here we go again starting another round right after one has ended, will this ever end? Just kidding keep 'em coming and let us see more bad blood from different shippers fighting for righteousness though we already know by heart that the first girl that got introduced will win by default (works 99.9 % of the time). I haven't read the manga for this one but based on the anime pages I have been following I already have a ship in mind and that is the Sensei ship, but that is still tentative and subject to change so I will be keeping an eye out for this one to see if my intuition is misguided or not.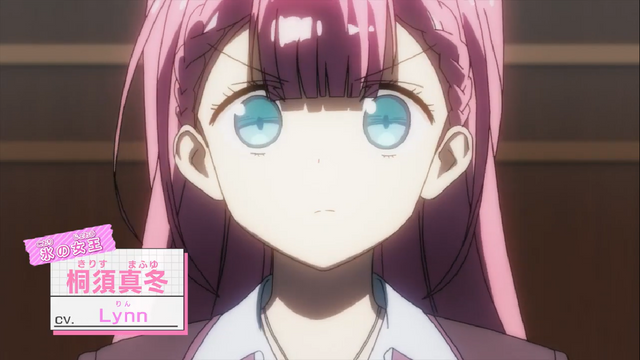 ---
Okay that is all for this season for now, it is still a premature list and I have only seen one or none at all from these shows as of writing so be mindful of that and take my words with a grain of salt. Anyway I still have things to talk about so be my guest for a little while longer and let's go ahead and talk about what is coming up in the next few months.
---
Anime News Worth Hyping For
---
I have a feeling that my naming sense has been getting pretty bad as of late but that is a discussion for another time lol. Anyway let us get this part over with in a jiffy so let's get down with it now shall we?
---
Re:Zero kara Hajimeru Isekai Seikatsu (Re:Zero -Starting Life in Another World-) Season 2
---
This is my favorite announcement for 2019 so far so I will be putting it at the top. Re:zero is one of the best, not only in the isekai genre but in all of the anime I have seen mainly due to a favorite scene of mine, you know, that part when Rem and Subaru had that long and emotional talk, the moment when Rem ascended to the throne of best anime grills and left Emilia in a far, far second place, yes that part.
Well removing my bias towards the series because of my fondness of Rem it actually has one heck of a unique plot and the main character is basically shouldering the full blunt of the suffering, both physically and mentally that he tried to fool his self by pretending that he has lost a screw or two once, which is a far cry from all other overpowered isekai protagonists we've had that always finds a solution to their problem when the need arises. It is not like I am a sadist for enjoying how much Subaru suffers but it was an interesting take on how a "normal" person would fare when suddenly thrown in a world that is inhabited by magic users and other battle proficient characters that we'd only see in works of fiction. That reality, Subaru's powerlessness and his struggles to change the grave outcome for him and his friends/ allies is a ride I won't tire of anytime soon.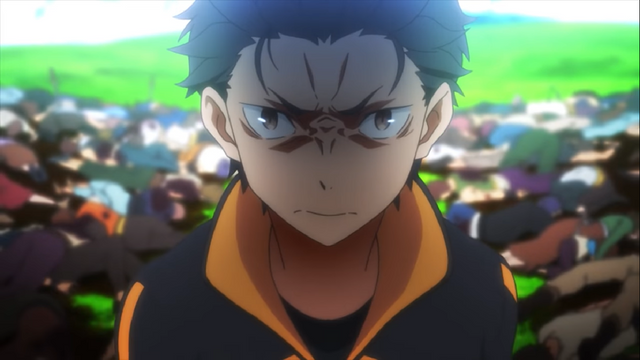 ---
Dungeon ni Deai wo Motomeru no wa Machigatteiru Darou ka (Is it Wrong to Try to Pick Up Girls in a Dungeon?) Season 2
---
The spin-off series for this one has quite turned bad but I have my hopes for the main series because the first one has set quite a high bar and I would like to see how our "Little Rookie" will grow and catch up to his crush/inspiration/instructor Ais (no, not the skeleton guy) and become the best hero there is, of course there is also Hestia to look out for and her magical ribbon, yes, the ribbon and nothing… else…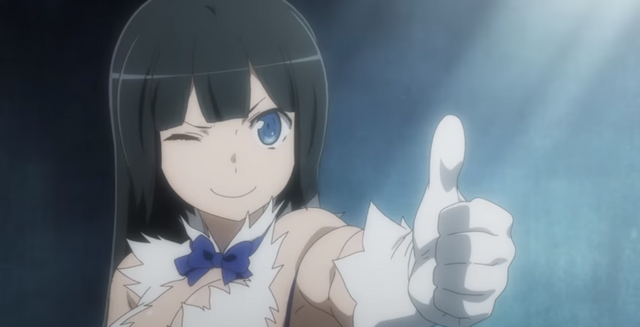 ---
Tensei shitara Slime Datta Ken (That Time I got Reincarnated as a Slime) Season 2
---
That Time I got Reincarnated as an overpowered Slime is getting a second season right after it ended, it really is popular eh?
The series has been a fun ride and the first season focused on world building that we didn't get too much action but I am pegging my hope that this new season will be bringing us the juicy parts, not just Shion's bazingas or Milim's thighs but the real juicy part, Veldora's tail.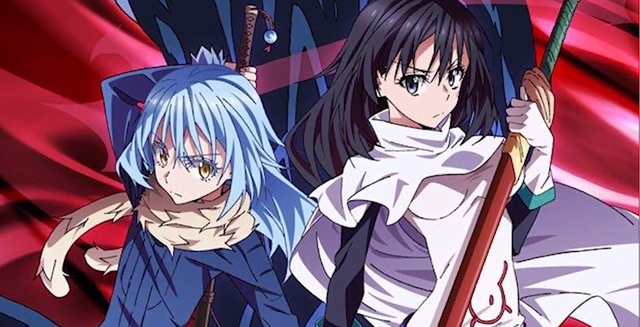 ---
Yahari Ore no Seishun Love Comedy wa Machigatteiru. (My Teen Romantic Comedy SNAFU) Season 3
---
The guy we need but don't deserve, 8man is finally going to return and remind us how much we've missed the pessimistic yet relatable main character that spouts "genuine" life lessons and realizations. This show is another front for waifu war so keep a steady camp if you still have none my team is still accepting applicants, the keyword is "Yahallo!".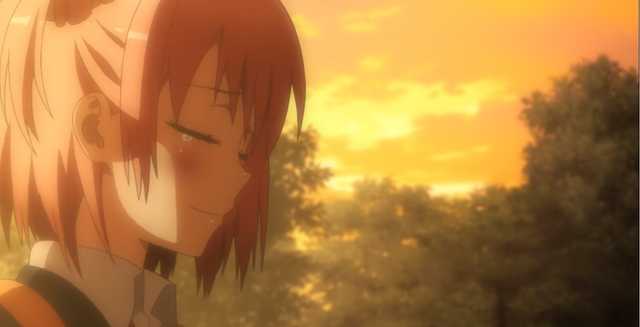 ---
The Promised Neverland Season 2
---
More battle wits to come and I couldn't ask for more, after that explosive first season I am quite hyped up to see how the kids are going to survive outside the walls and how my boy Norman is faring or if he really did kick the bucket that time? Well the only way of knowing the answer is to watch the next season which you don't need to tell me to do.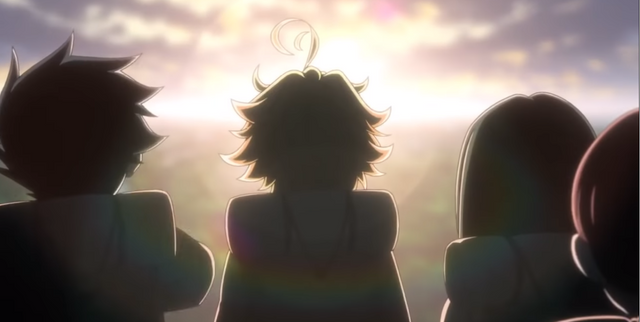 ---
Psycho Pass Season 3
---
Psycho Pass has quite the name to live up to so learning that a new season got announced, I already know for sure that I am in for another amazing thriller-action series with more mind blowing and nail biter scenes to watch out for. I wonder though if they would be able to surpass the first two seasons but regardless of that, I am already more than happy that we've got a season 3 under production, being better than the other seasons would just be the icing to the cake in this case.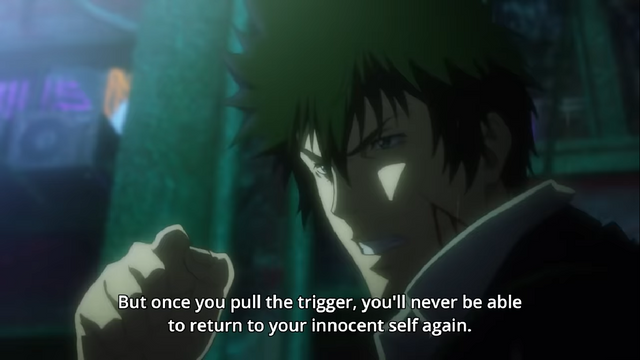 ---
Kobayashi-san Chi no Maid Dragon (Miss Kobayashi's Dragon Maid) Season 2
---
Chu chu yeah! indeed. Thank God I am alive to see another season of this light-hearted show that features numerous cute dragon girls, especially Fafnir, I mean Kanna. This was an unexpected hit from Winter 2017 anime season and it is returning for more dragon wholesomeness and some Yuri scenes while they're at it. Have your sugar and BP checked beforehand, this will be a hngg show and it is always better to be prepared rather than sorry.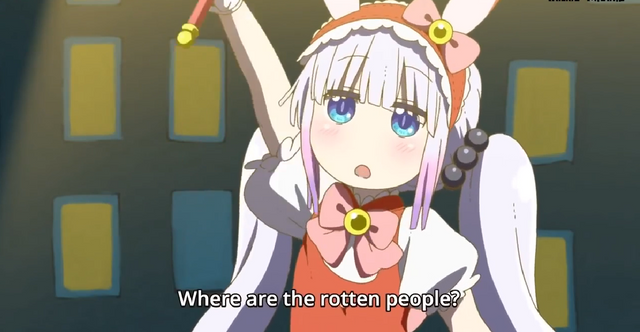 ---
Fate/Grand Order: Zettai Majuu Sensen Babylonia (Fate/Grand Order: Absolute Demonic Front - Babylonia)
---
This series is an adaptation of the last Singularity from the game with the same title, which I played in the past but because of my circumstance had to drop. I did say that I played the game however, as this was the final singularity I was not really able to get this far as I stopped at the sixth one. But I think that works better for me since I am going at it without prior knowledge of what is about to transpire and my only cue is that this is regarded by many as the best singularity out of the seven, and this only serves to hype me more because I have seen the sixth singularity and was amazed by it but learning that this arc will be better than that one, surely I am in for quite the experience. Do entertain me more fate/ series, I am raring for more!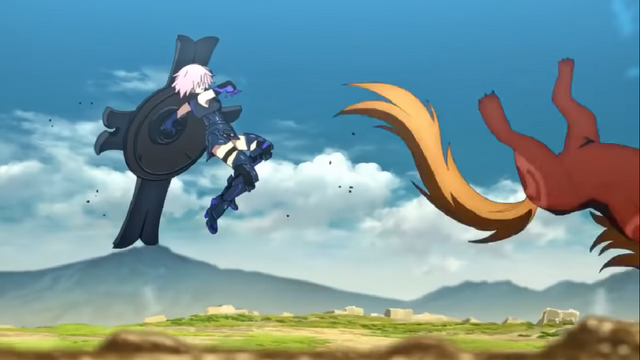 ---
That is more or less all I've got to say this time. This one, by far, is the longest article I have written I guess so I will not be talking too much and just end this one for now. Let's see each other again next time and thank you for dropping by.
Ciao~