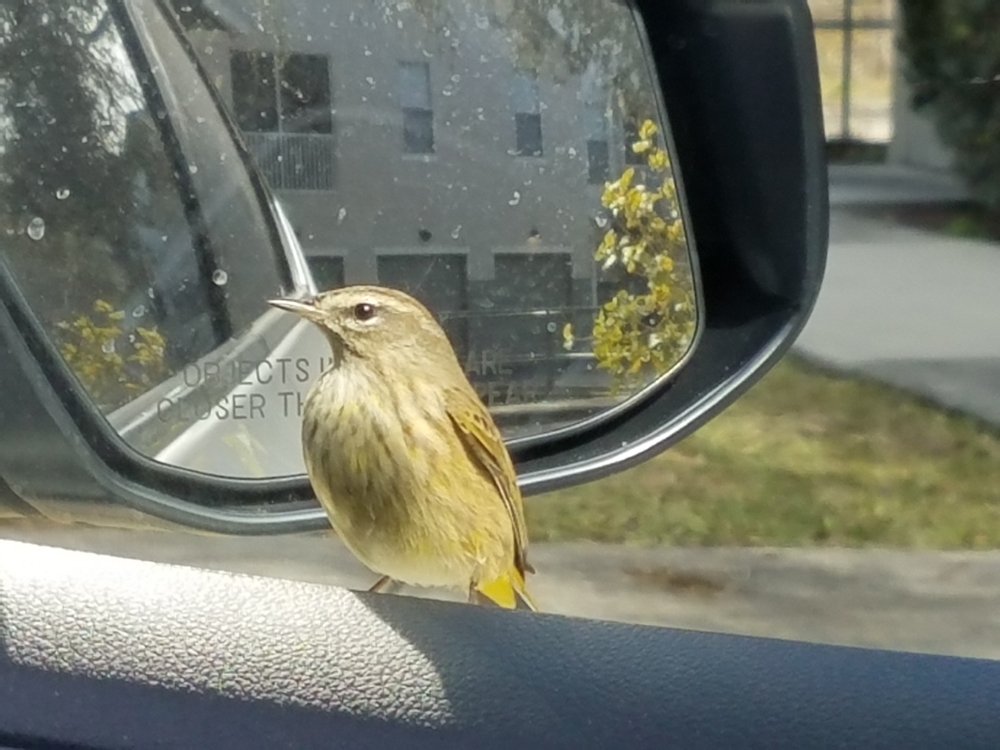 ---
Just recently I was swinging by a friend's house to pick him up when I had an interesting little encounter with a bird. What happened next went on for a few minutes before I pulled out my phone to take a few pictures while waiting for my friend to come out of his apartment. At first the bird landed on the hood of my car.
---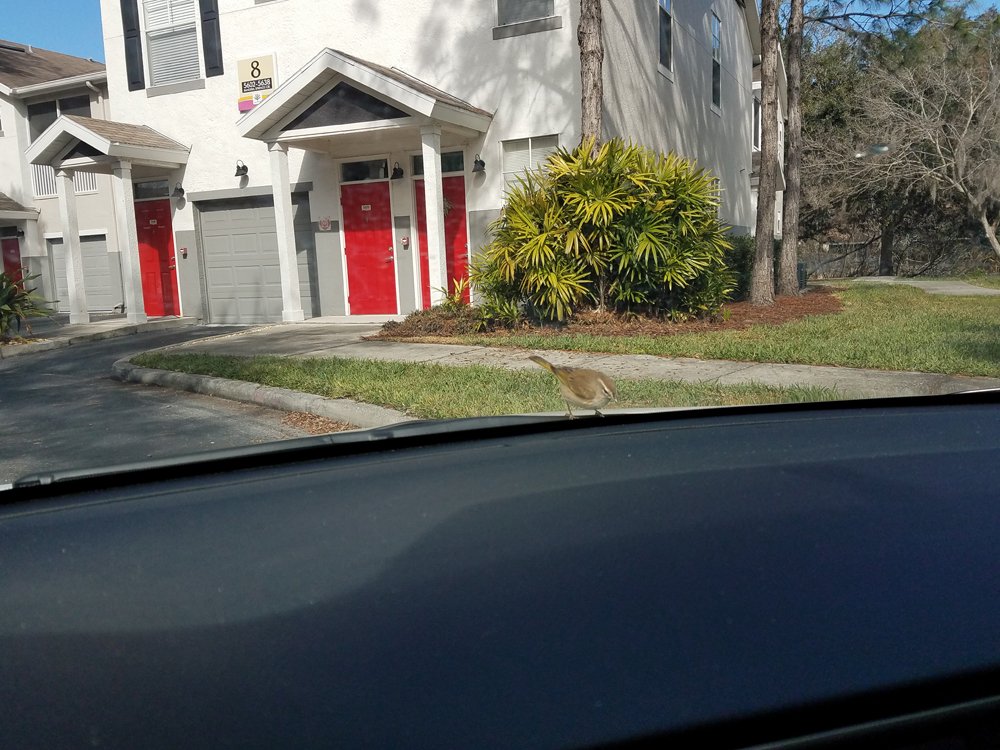 ---
The little guy then proceeded to forage for bugs and such in the debris at the bottom of my windshield. It looked like he found at least a couple insect treats hidden in the leaves and pine straw. The interesting part is what happened next, the bird fluttered over onto my side view mirror.
---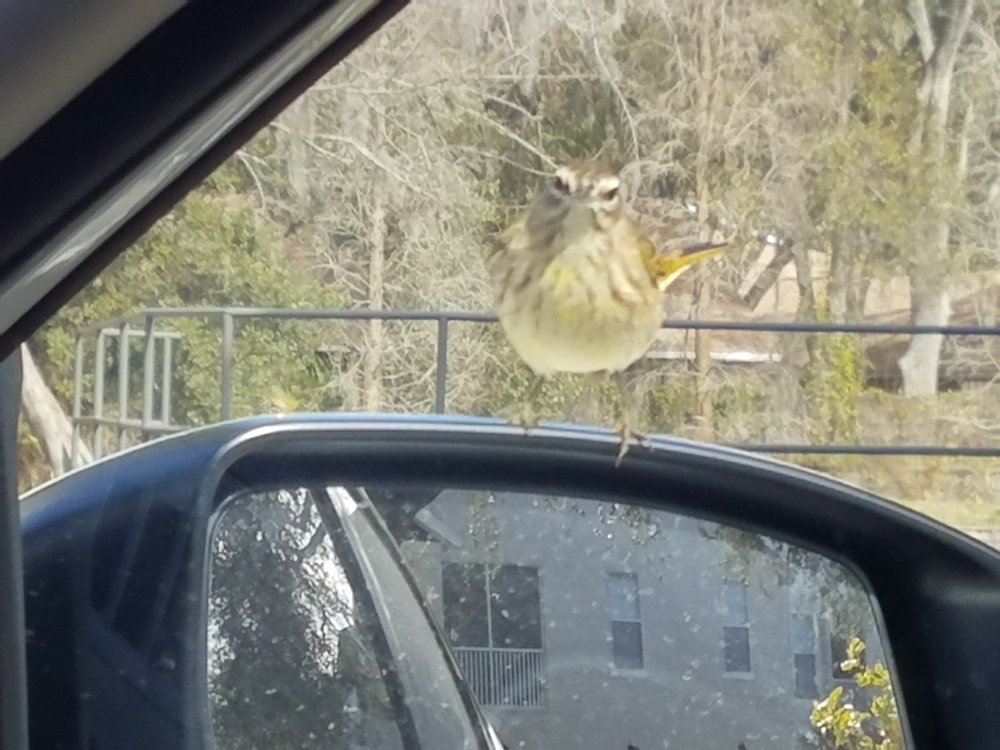 ---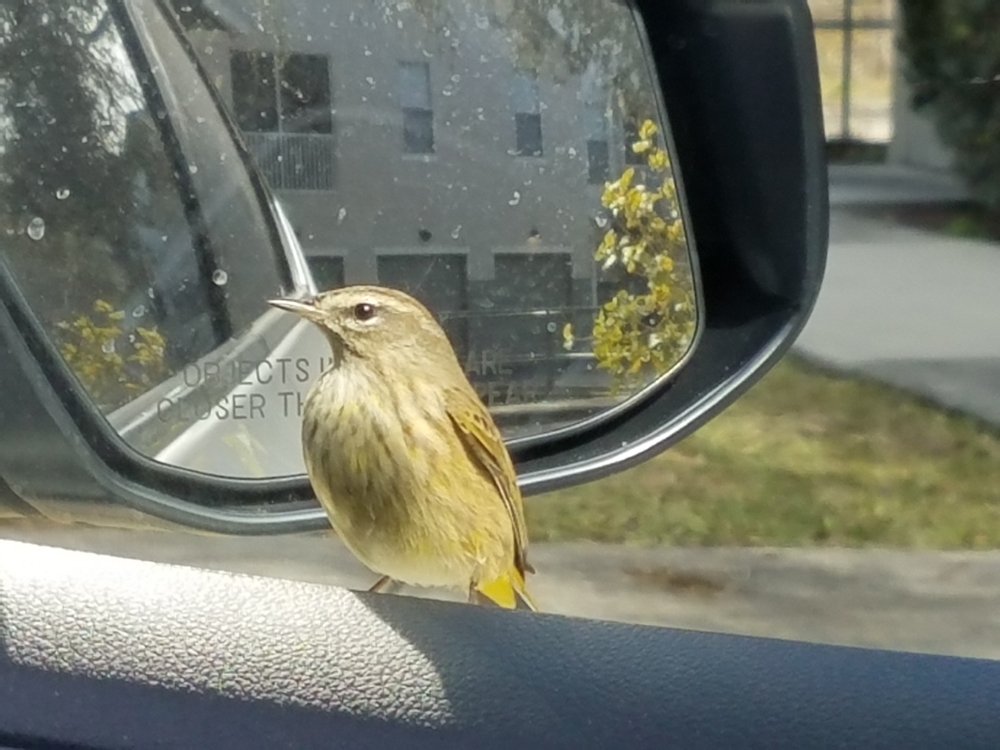 photos captured with Samsung Galaxy S7 - ©2018
---
I believe the bird then saw it's reflection in my tinted window and began to kind of dance with itself for a bit. I was able to shoot a short video of it dancing along my window sill before finally flying away.
Thanks for stopping by, enjoy what's left of your Sunday!
---
follow me @liberty-minded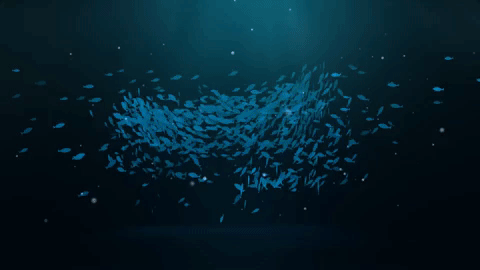 #thealliance #steemusa
until next time...