Animals should be treated right!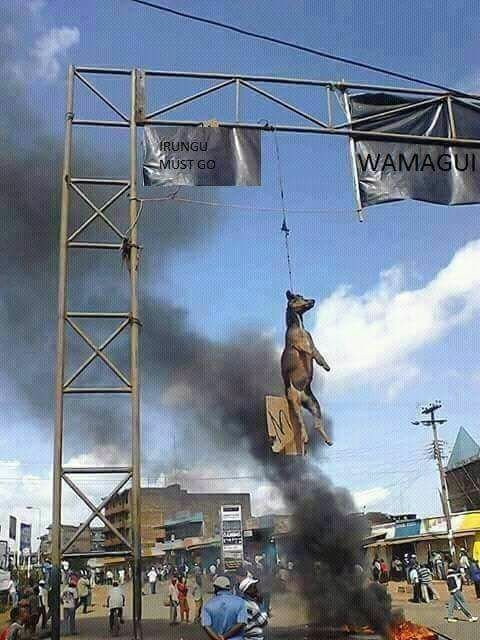 This photo was taken yesterday in Laikipia County,Kenya,whereby some people killed and mutilated this poor dog's legs just to show that they wont support their elect Governor. Irungu for the next term come 8th of August 2017 when Kenya is holding its General Elections.The dead dog symbolizes the end of an era of the Governor.Animals don,t deserve such cruelty people should respect them its so sad.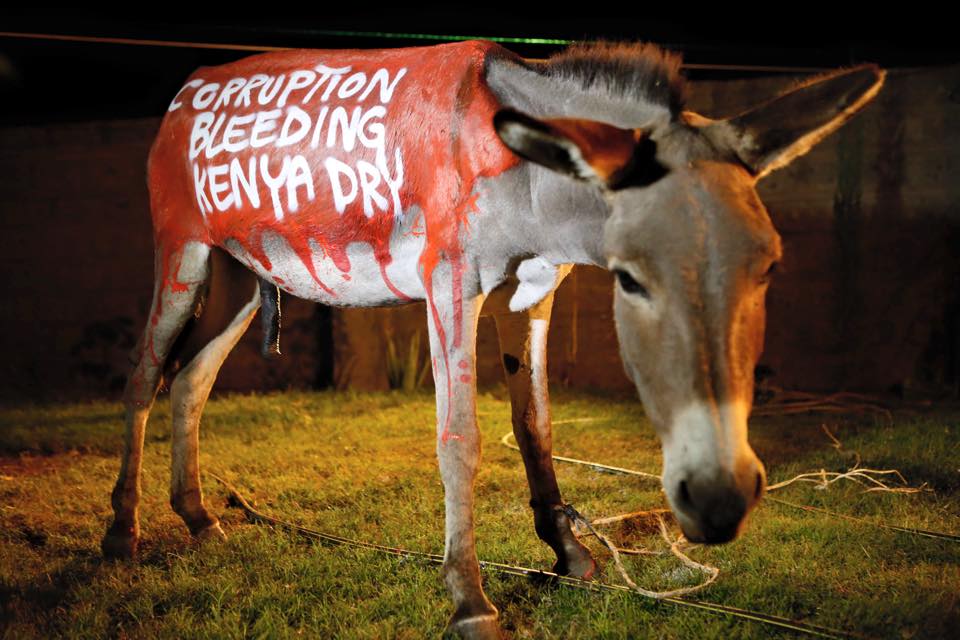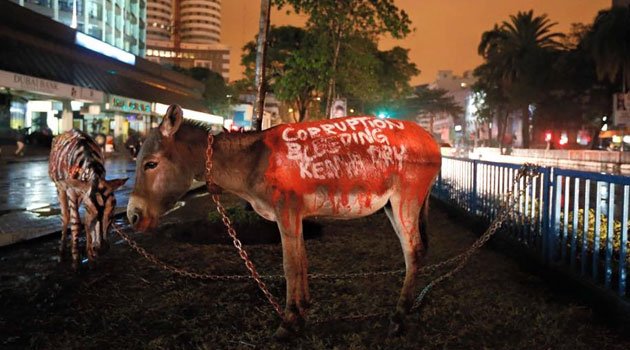 Image Source:https://www.google.com/search?biw=1280&bih=645&tbm=isch&sa=1&q=donkeys+painted+in+keya+demonstrations&oq=donkeys+painted+in+keya+demonstrations&gs_l=psy-ab.3...19893.22566.0.22856.10.10.0.0.0.0.698.1634.3-1j0j2.3.0....0...1.1.64.psy-ab..7.0.0.mDXcV-dFRvI#imgrc=PUDChW8JjHMdvM:
This was 30th May 2015 along Kenyatta Avenue in Nairobi,Kenya,where Civil Society activists dragged,chained and painted these beautiful donkeys in the name of demonstrating against corruption in the Kenyan government.Its so wrong that they used lead paints which is very hazardous to both animals and humans...Treat animals with kindness!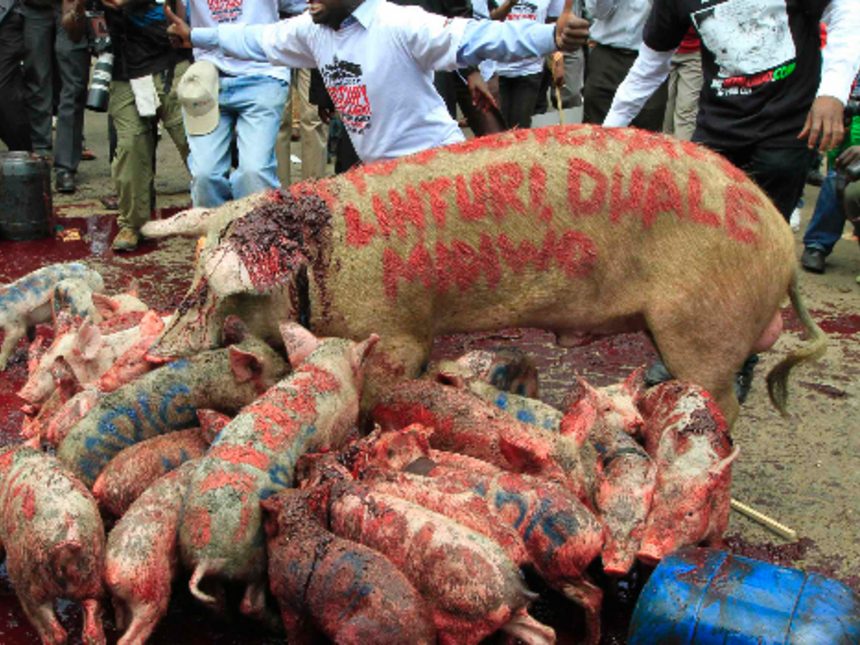 Image Source:https://www.google.com/search?q=kenya+uses+pigs+in+demonstration&source=lnms&tbm=isch&sa=X&ved=0ahUKEwi7u-GHoKnVAhWlCcAKHU5kCp4Q_AUICygC&biw=1280&bih=645#imgrc=EWfOy0uMhBcRNM:
This was in the year 2013,where protesters in Kenya released dozens of pigs and piglets,poured their body with pigs blood and fed them garbage next to the parliament building to protest against newly elected members of parliament who demanded salary raise.The pigs allegedly symbolized the greed of the MPs.