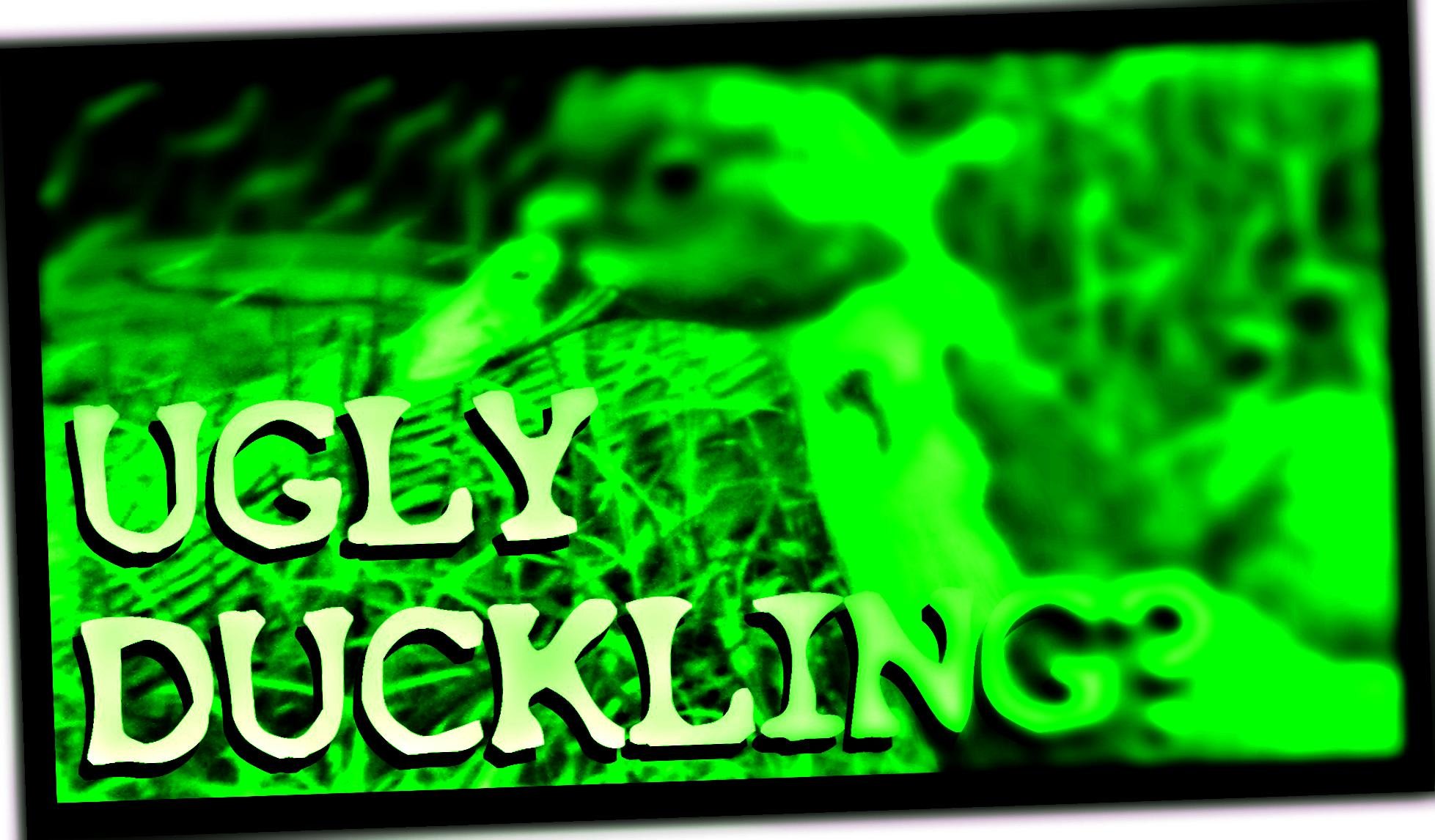 Well, not yet anyway.
---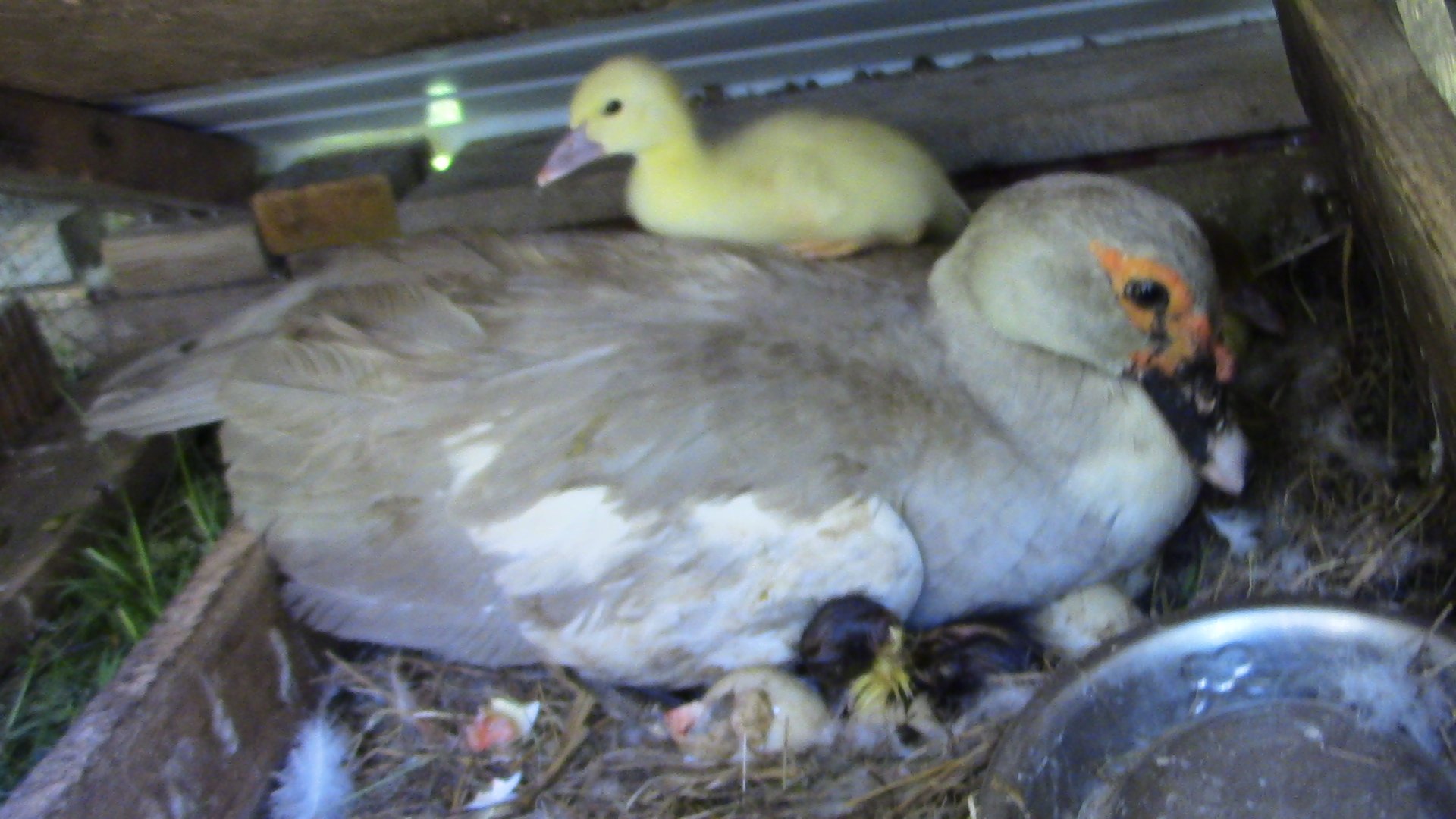 A while back we received some free Muscovy Ducks from a neighbor. If you look in the photo above, you'll notice a difference between the duckling and the adult.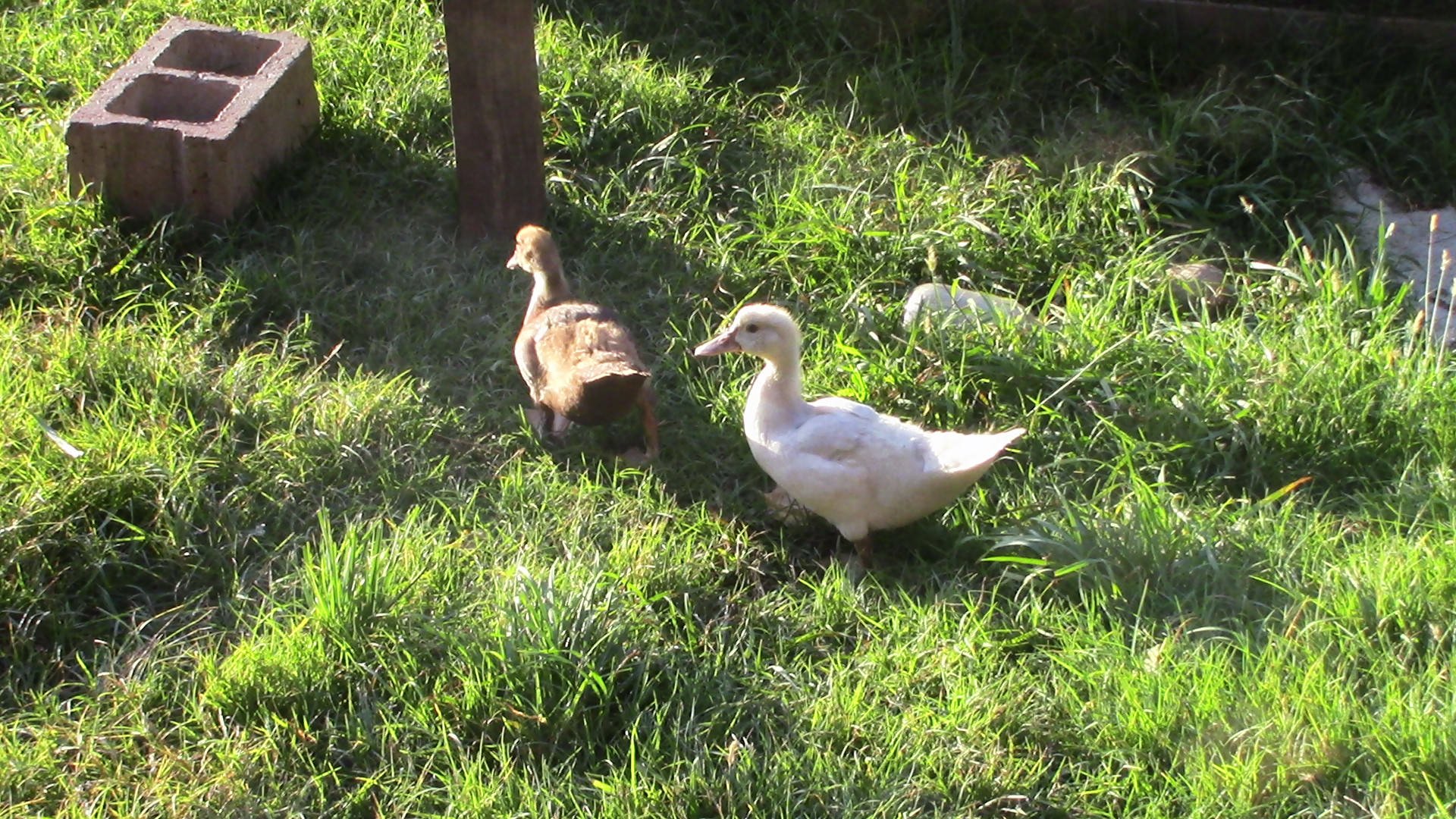 Our ducklings look pretty "normal" for baby ducks. They have either brown or yellow feathers and could pass for some other kinds of ducks. However, as they grow, something happens.
MATURE MUSCOVIES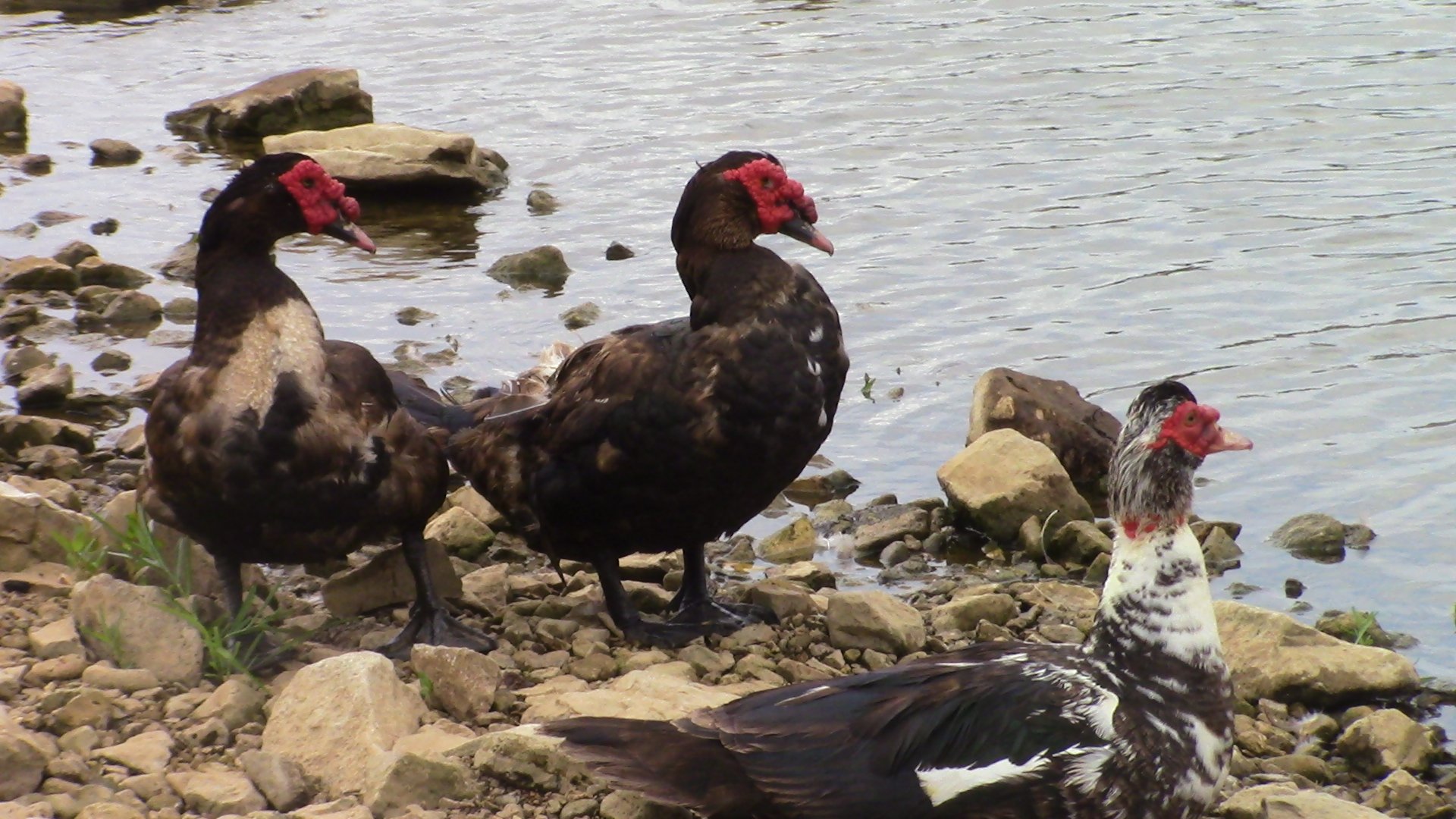 While I was at the park the other day, I ran into some mature Muscovy Ducks. Our adults that are breeding and reproducing look similar, but the ones at the park had a little more variety. See if you can notice a difference between the mature ones and the ducklings.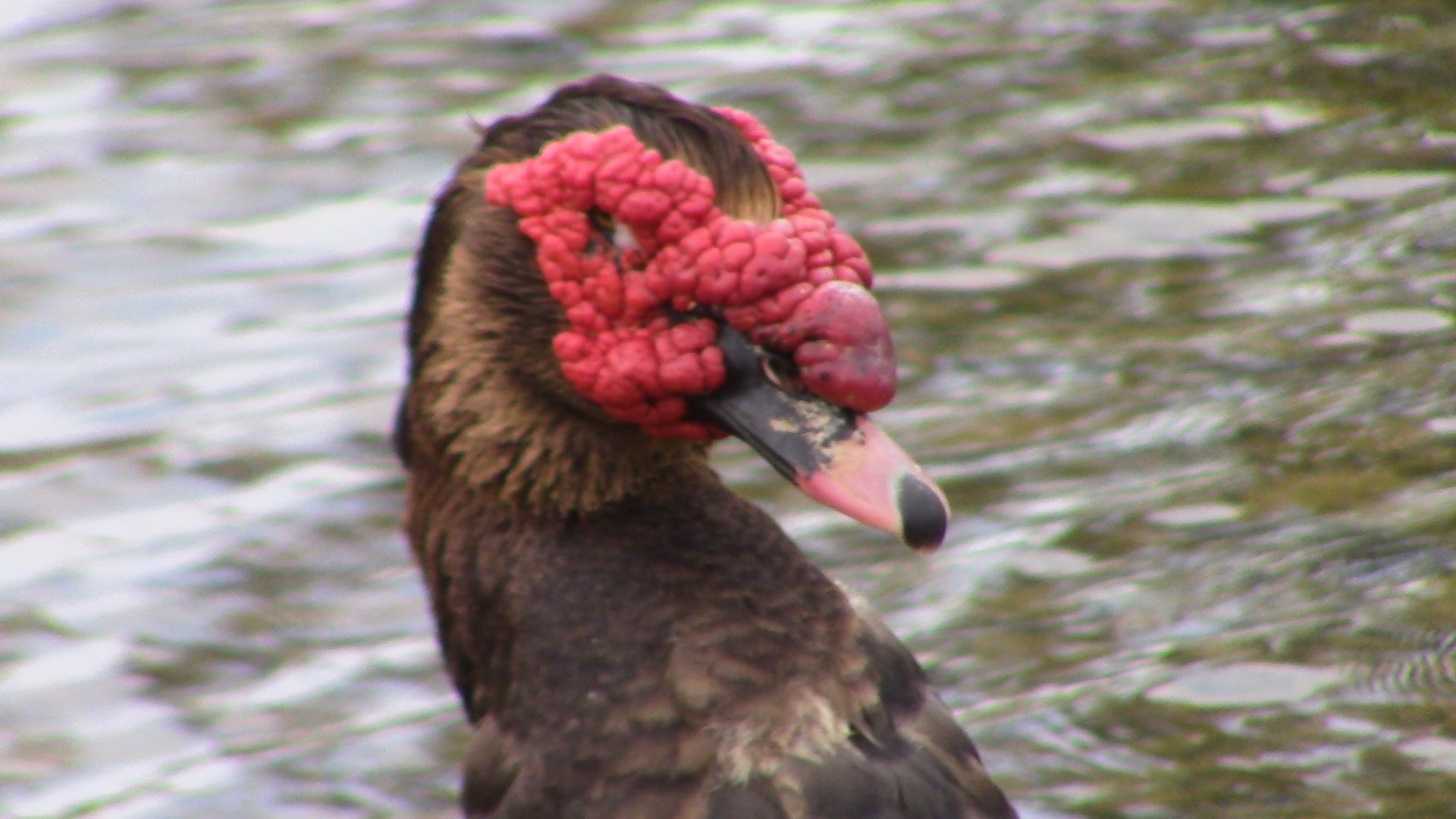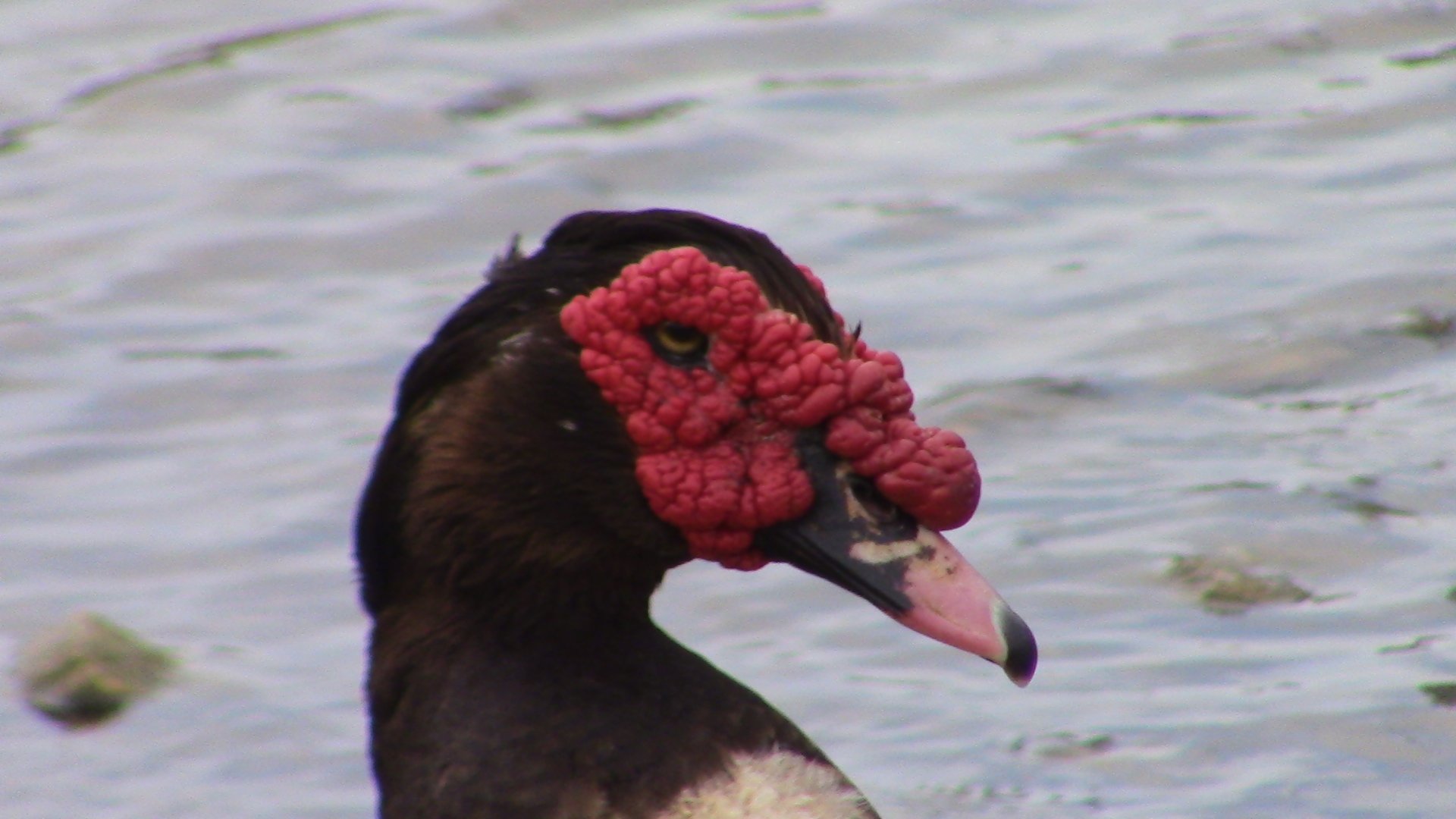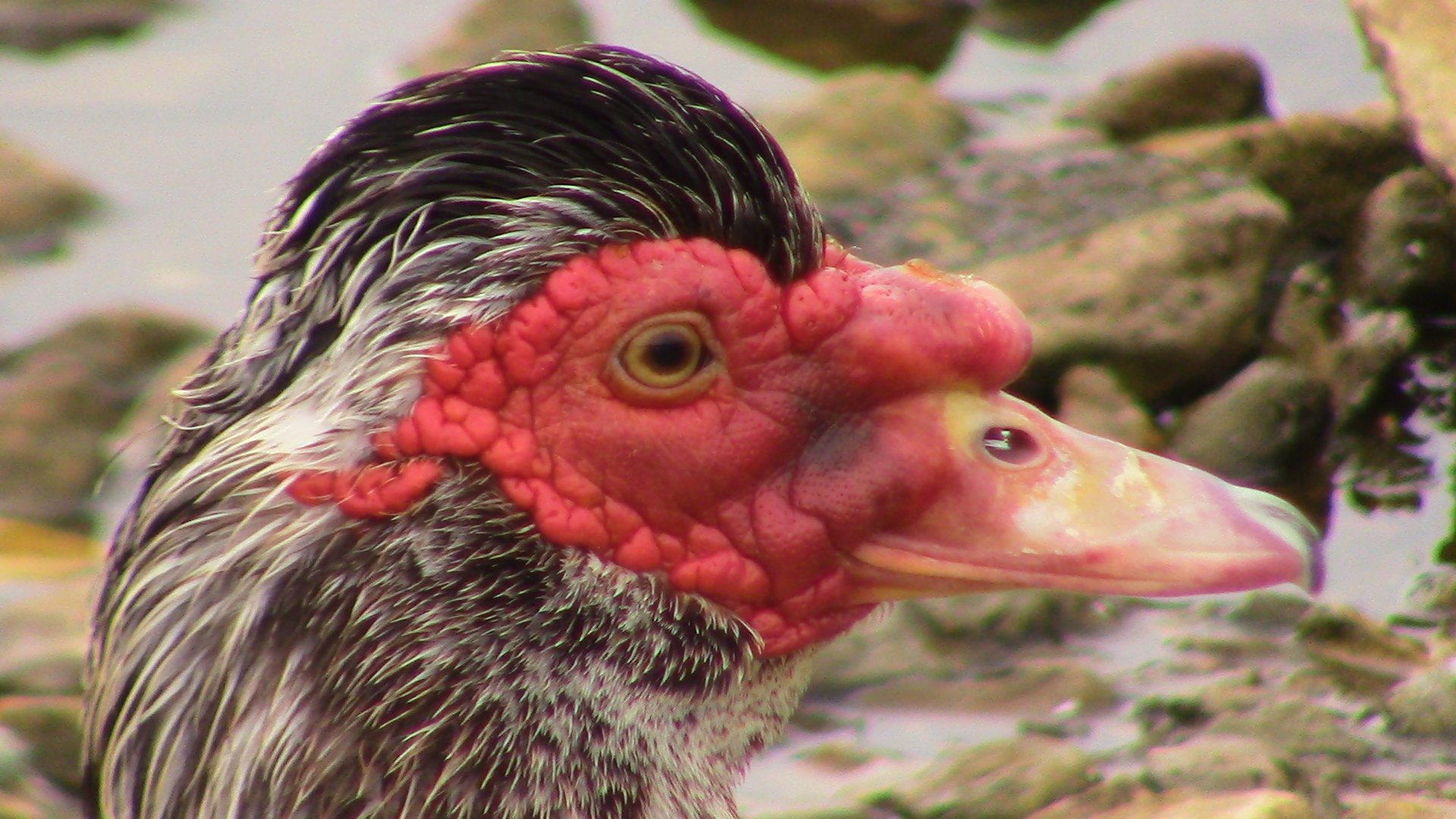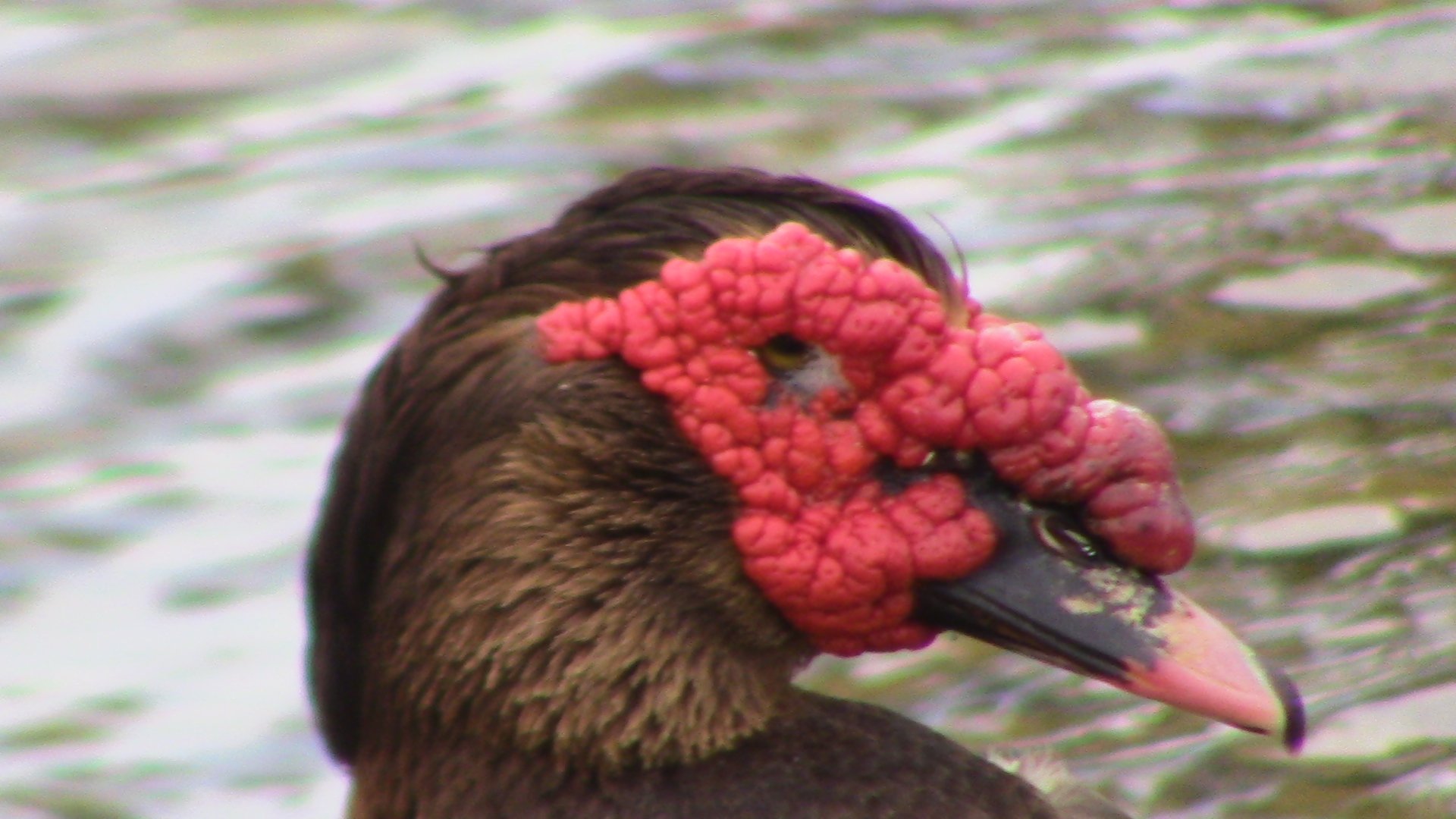 WHAT DO YOU THINK?
The Muscovy duck is a wild duck originally from Mexico and Central America. Although it is originally a tropical species, it has been domesticated and can now be found in much colder climates than its original home. Feral (wild populations originally from a domestic stock) can now be found across Europe, North American, New Zealand, and Australia.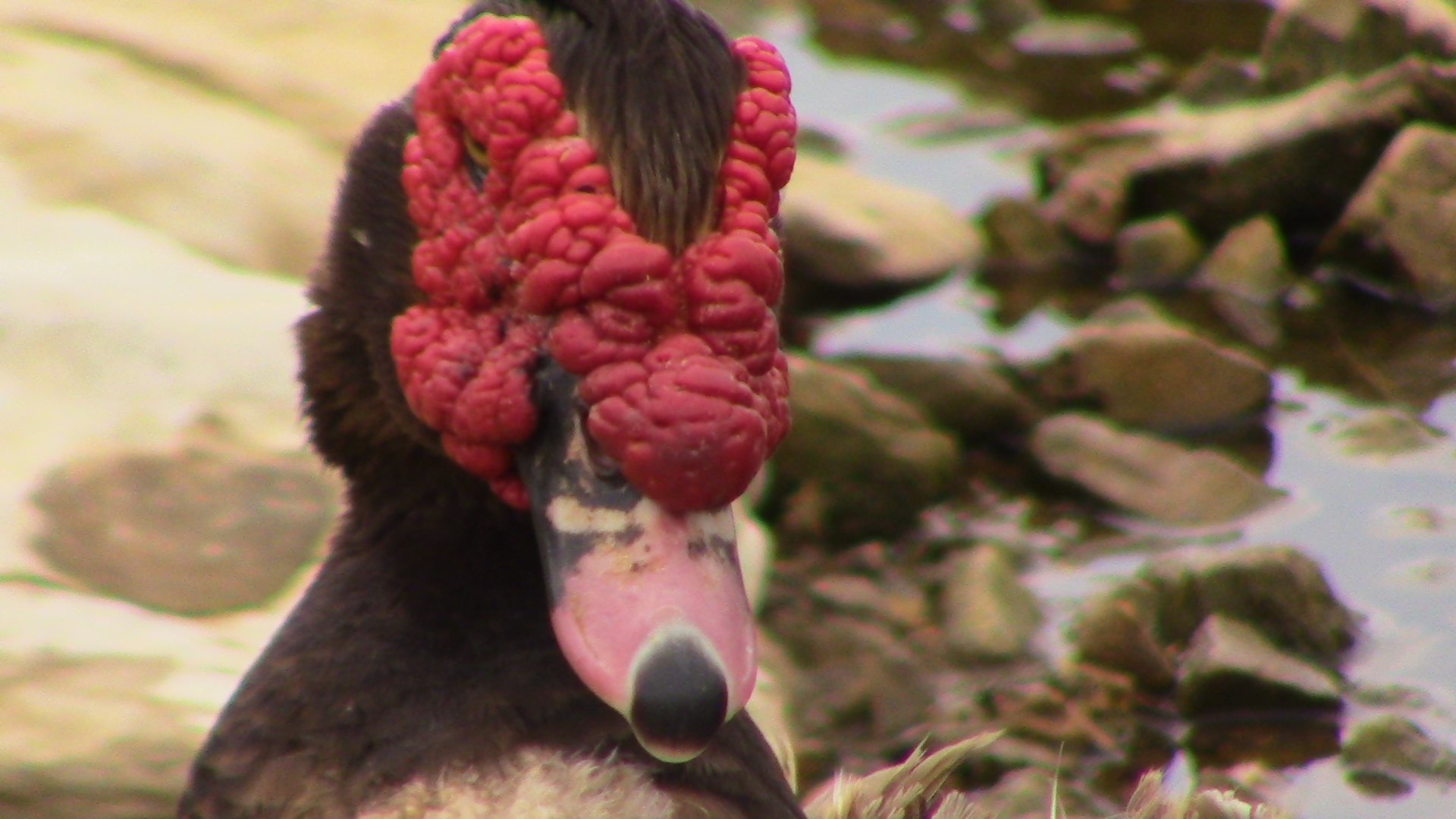 These ducks are easily distinguished from other breeds because of the red skin around their eyes and beak. Eventually, it can become very lumpy and bumpy and look kind of disgusting... or at least some people think so.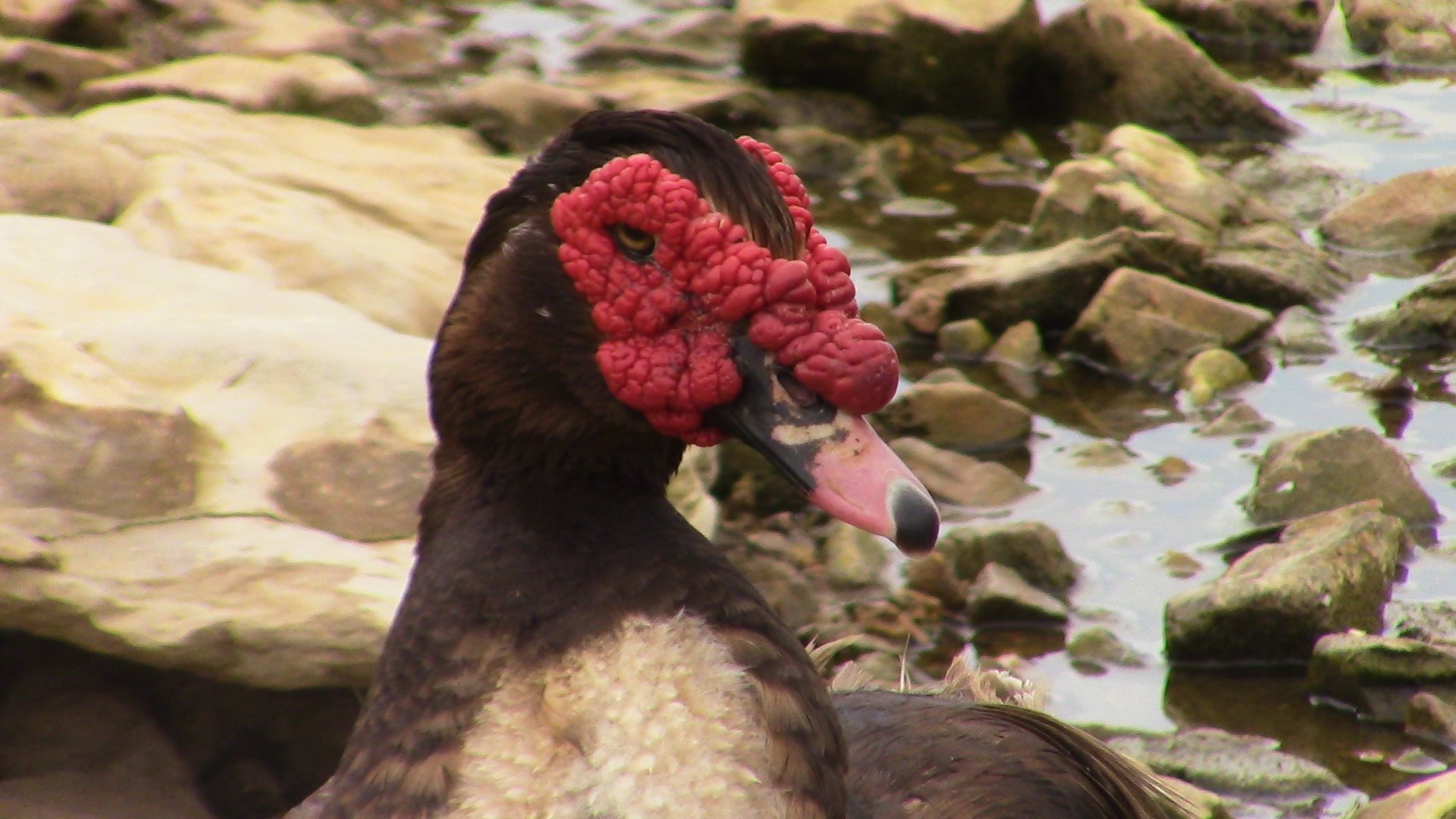 Do you think that these grown-up Muscovy ducks are ugly, or do you find beauty even here? Why do you think that the ducklings look different?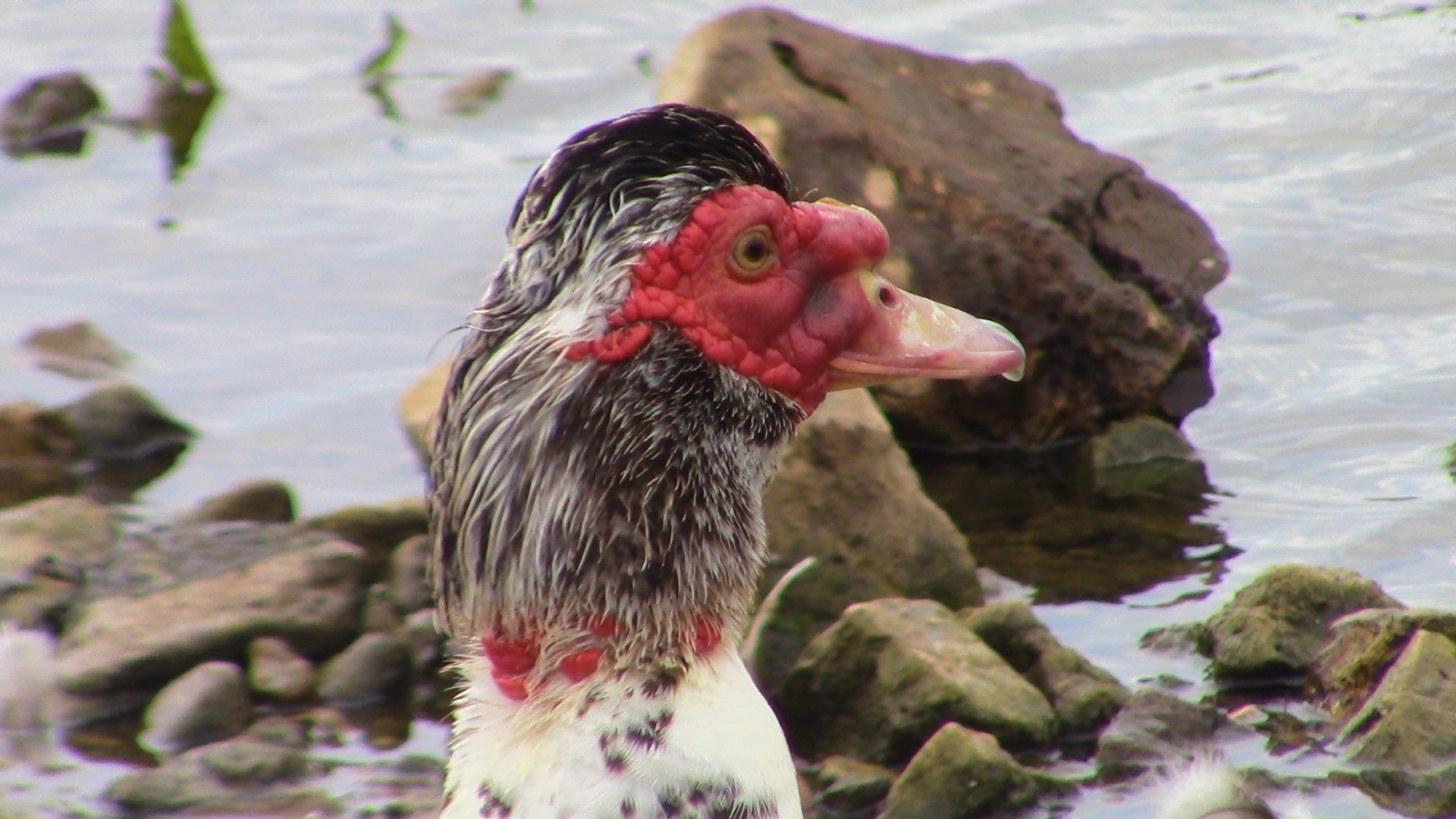 Would you ever consider getting one of these? Personally, we love them and appreciate them at all stages in their development. However, we must admit that the ducklings are way cuter than the adults, but that happens with animals that don't grow red lumps all over their faces too!
As always, I'm @papa-pepper and here's the proof: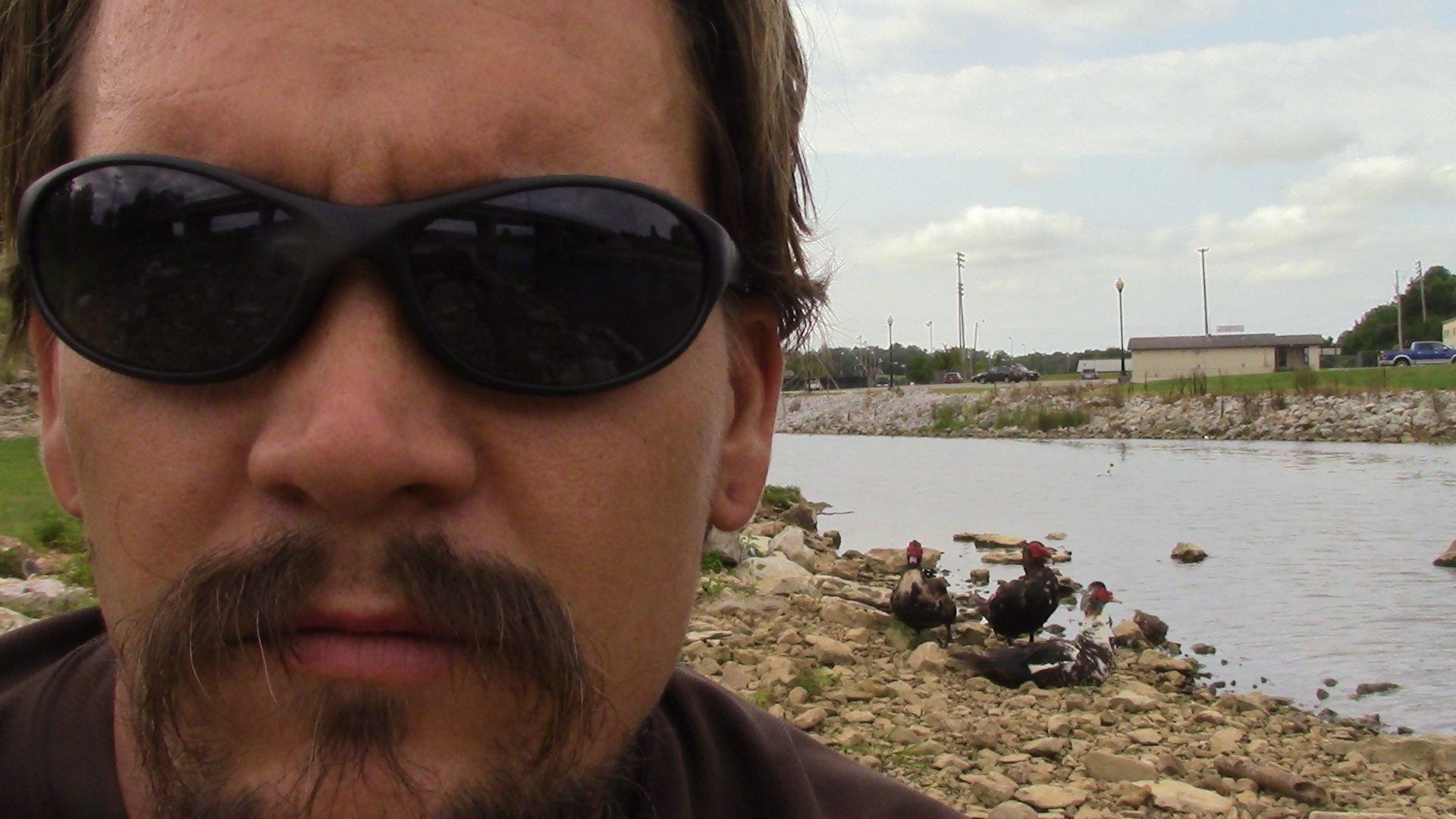 proof-of-mature-muscovies
---
---
Until next time…
Don't waste your time online, invest it with steemit.com

---