My funny pet: new clothes for shushi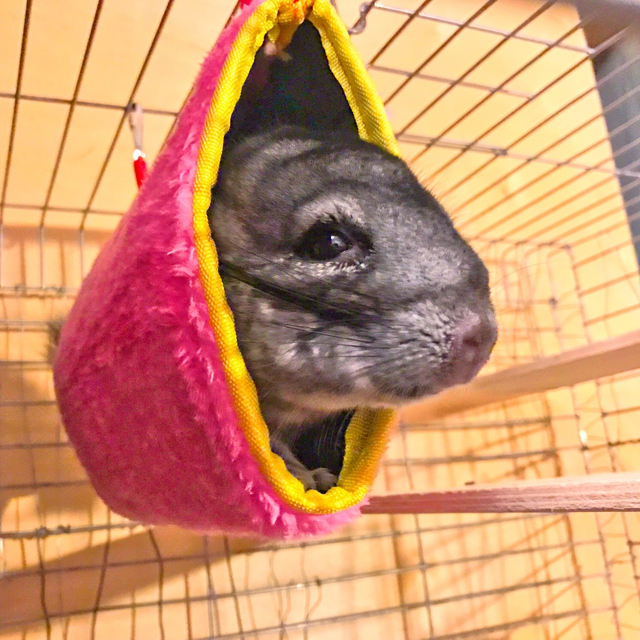 I want to share with you the idea of a hammock for a chinchilla. Perhaps he will like many other pets.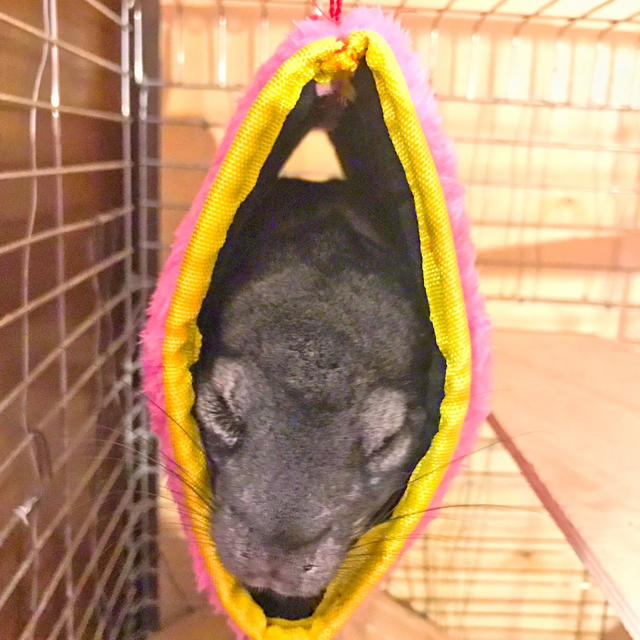 My Senya from the first day mastered the product. He gladly swings in him and slumbers.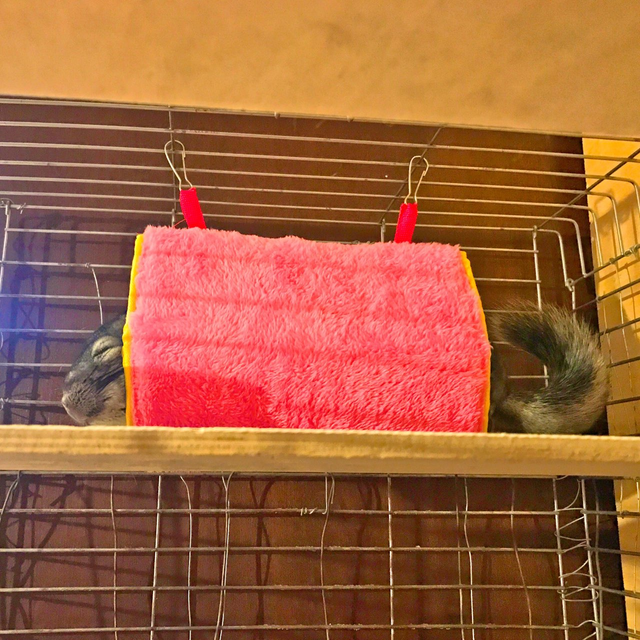 I bought a hammock on the Joom site. Many I think can do it yourself.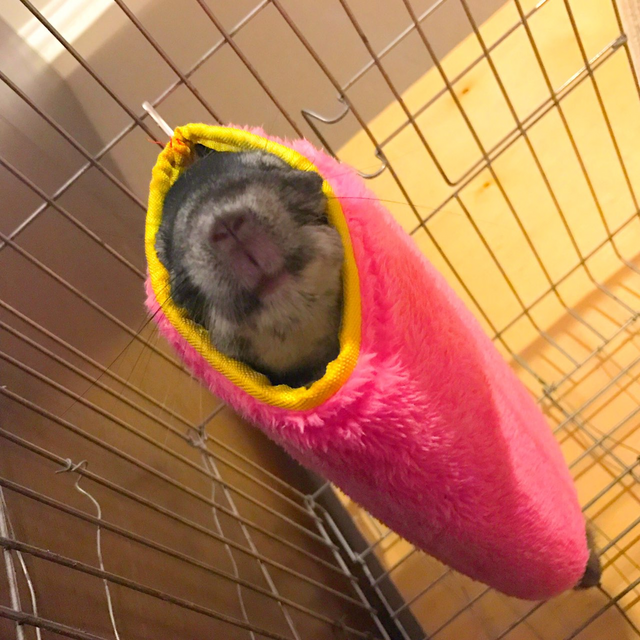 Very entertaining and practical thing.