📷 Animal Photography Contest - Monday
Turtles, 🐢
---
---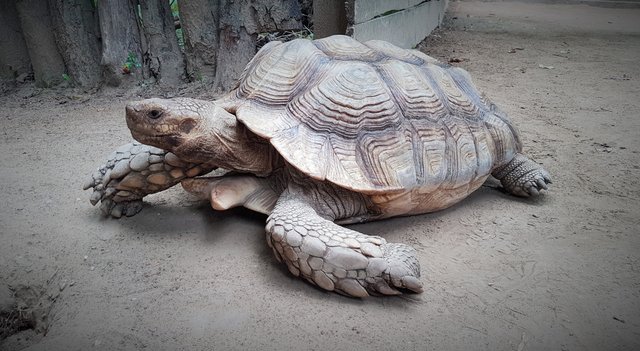 The turtle is proverbial by its longevity, but a few people know that it never ages. Turtles do not die because old age, they get sick, and most of the time they end up because of lack of food. Research has shown that the internal organs of the turtle, even at an advanced age, have the same characteristics as those of a young one. Calcutta registered the death of a tortoise at the age of 250 years, who had organs like a youth.It is likely that there are turtles which have exceeded this age, even though it is more difficult to prove.
The great longevity of the turtles set the researchers on their minds, but none found a unanimously recognized explanation.
On the other hand, the problem is of interest because, according to some opinions, the factor that makes longevous tortoises can be extrapolated, with applications even to the human being.
However, the secret of the longevity of these beings is even hidden in their genetic code, which makes extrapolation impossible, or it takes a very long time.
In other words, to get immortal, it will take a long time, in which, of course, many generations will die.

This is my entry on @juliank's photocontest for Monday. The theme is #animalphotography
---
---
---
---
Animal Photography. Wildlife. Turtles ✅