Hi steemit !
I wanted to introduce Iago, my new cockatiel. He is named after Jafar's parrot in the disney movie Aladdin, but is far more adorable as you can see.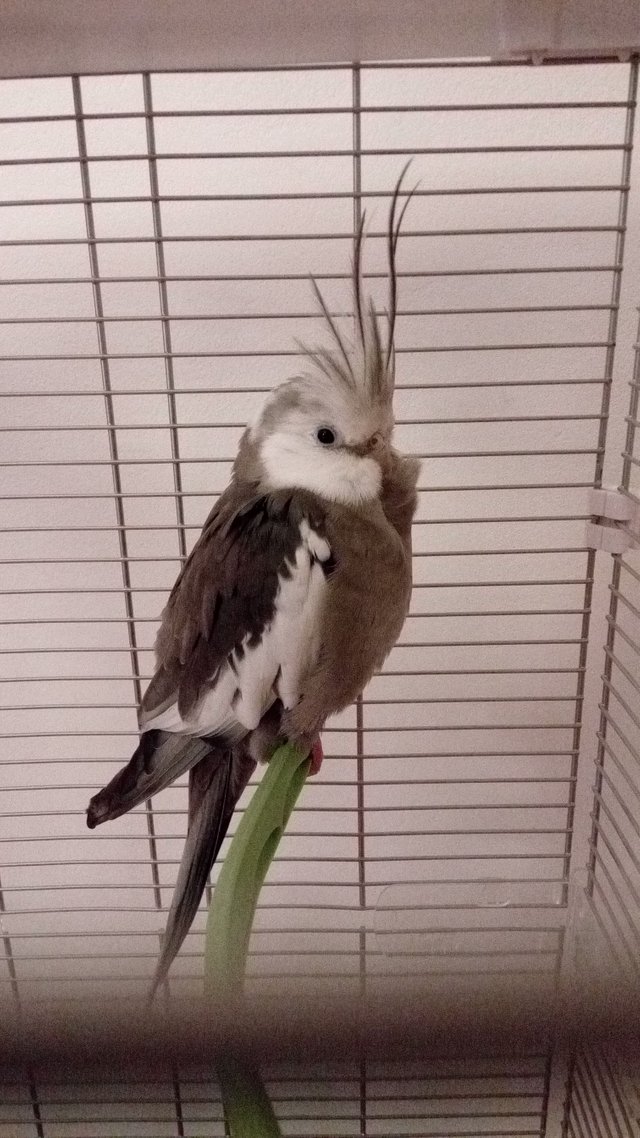 My girlfriend and I adopted Iago 5 days ago. He's not used to being around humans and was scared most of the first few days. Now he start to eat a lot as he feels more confortable, and he creaks with his beak, which is a sign of ease and satisfaction.
I will post more of Iago and keep updates about his new life with us. For now it seems that he learns a bit more every day and so do we!
Cheers,
R.