The Unique Way of Birds Deceiving the Predators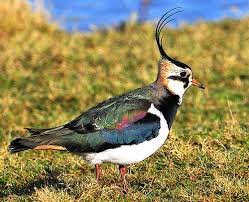 How Unique Birds Deceive Predators - Why do birds pretend to be injured? There are a number of birds, such as the lapwing bird and the plover, which instead of building intricate nests in the trees, they instead put their eggs in the open ground: swamps, meadows, or beaches. This is simpler than building a complicated nest, but the eggs become more susceptible to invaders, like foxes. One way to protect the eggs is to disguise them so that birds nesting in this way tend to produce dotted patterned eggs to avoid being seen on pebbled ground. When the eggs hatch, the parent birds remove the eggshell fragments so that the inside of the egg is bright white does not indicate the location of the hive.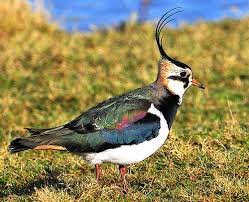 However, this disguise is not the most perfect way. If the predator is too close to the nest, it is impossible to disguise it so that the parent will try another trick: he will pretend to be hurt to distract the predator and the nest. As the predator approaches the nest, the lapwing bird and the plover jump out and nest, dragging one of its wings over the ground as though it were injured. To ensure that it attracts predators, they shriek as if in pain or suffering.
Predators such as minks are likely to be more tempted to eat an adult bird than some eggs or birds. He will follow the parent of the bird, who managed to gradually keep it away and the location of the nest. As the predator approaches the mother, at the last moment the mother flies away as if suddenly healed miraculously. The stoat is now far away and the nest. Although he had seen the egg before, he could no longer trace it back and find the egg back. Especially on the plains that all look the same and not flashy, such as swamps and gravel beaches where the birds nest.
Other birds seem to have developed this trick at a more advanced level. The purple bird of the tundra (frozen and arid) Antarctica will run and its nest with its two wings hanging back and raise its feathers, whispering a whistle that is nothing like the chirp. These hoaxes have the effect that they look and sound like mice or lemmings (rodent Antarctic tundra) that crawl. Both of these animals are very tempting prey for Antarctic fox who witnessed the trick. In the United States, the green tailed towhee bird (this one family bird with a crow) also tries to mimic other prey. If a coyote approaches, he will flee and nest while lifting his tail. At first glance this looks like a ground squirrel that became the main prey of local coyote.
Last article
Cara Larva Kumbang Lepuh Mencari Tideway
Japanese Clown Crow Like Clever Japanese
Fish Anglers and Turtles Alligator is an Excellent Fisherman
Thanks you