How to Larva the Blistered Beetle Looking for a Tideway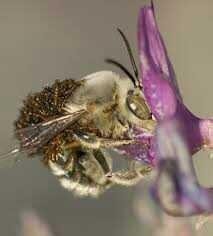 How Larvae Beetles Blister Looking for a Ride - What is the most difficult imposter in nature? One of the candidates must be a small animal: the larvae (larvae or larvae) of the blister beetle, which can mimic animals hundreds of times larger. The beetle is named so because it can produce toxic substances resulting in blisters, cathanridin, when feeling threatened. In fact, this type of beetle larva is able to mimic it together, assisted hundreds of brothers and colonies. A group of blistered beetle larvae that clump together to resemble a bee colony to look like a female digger, which can deceive randy male bees who try to marry her.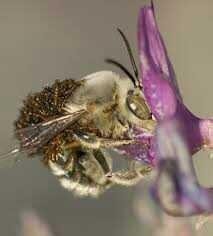 Blistered beetles can be found in the Mojave Desert, western part of the United States. The female beetles lay their eggs on the sand and incubate small, hairy black larvae that are not at all like their parents, or even like any beetle. These larvae collect together, as well as climb the nearest grass. There, they gather together again so that it looks like a shiny object. At a glance, for the digger colony, the object looks like the size and shape of a female digger, although we see it is not alike. The larva colony was also issued a chemical substance, such as pheromones, just like a female breeder in the mating period.
Within minutes, this imitation usually manages to pull a male digger that will land on the colony of the larvae. At that moment, the larvae will spread and race up the bees, while gripping her body firmly with her little claws.
At that moment, the male digger will fly straight away, feeling bewildered by the sudden disappearance of the female bee. However, he was not aware, if now he appears to have been wearing a beautiful suit made up and the larvae of the little black beetle, suitable for dinner use. However, if he immediately lucky, he will soon find another female bee, which is really a bee. When both are married, the blistered beetle larvae quickly move to the female bee's body so that they are in a place far from where the adventure originated. After the mating period, the female bee returns to its lair. There, he filled up a number of empty cells with pollen and the beetle larvae had broken away to enjoy their new home. Then grow safely while eating eggs and honey bees, until finally appeared the adult blister beetle.
Thanks you