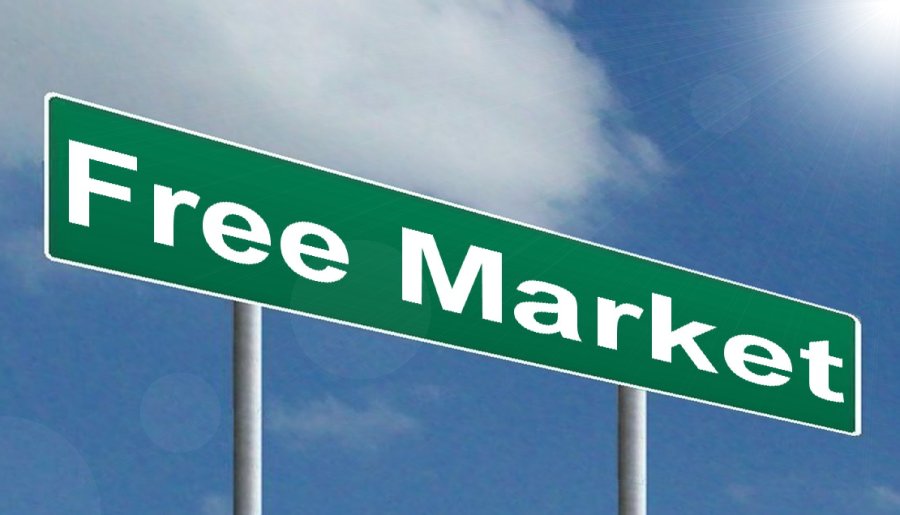 Does capitalism require a state in order to function as a stable, continuous economic system?
Both Republicans and communists say that yes, capitalism requires the backing force of a government--a rare point of agreement between the two political leanings.
I, and many of my fellow voluntaryists, libertarians, anarcho-capitalists, and agorists, disagree. We believe--no, we know beyond a shadow of a doubt--that capitalism can (and would) exist in a free, stateless society, just as it exists today beneath the notice of the modern state.
I would say it boils down to what definition of "capitalism" one uses--that if we could just agree on a definition, we would find the solution to the question. Unfortunately, that is unlikely to happen. So, instead of simply claiming that my definition of capitalism is correct and that all the other ones are wrong because I say so, I'm going to go through a list of commonly used definitions of the word and ask: "If this is what capitalism means, can it exist without a state?"
Note that I am not listing every single possible definition of capitalism in this post. Just the four that I see most commonly referred to. There are others, but I've found that they tend to be mixes of the ones I do list here.
The Garden-Variety Statist Definition of Capitalism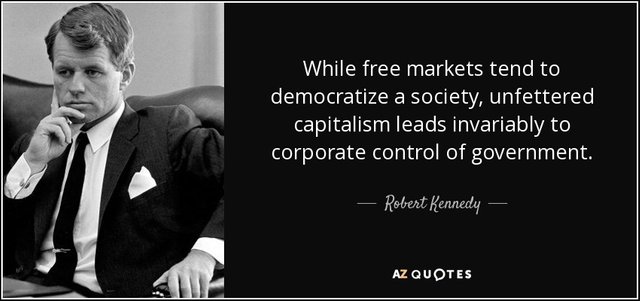 To a centrist of either left or right leanings, capitalism is defined as a political-economic system wherein individuals and businesses are free to exchange goods and services for profit
to the extent that the government (guided by the will of the people) allows
. The centrist believes that capitalism is a good economic system because it ensures prosperity--but that it needs to be kept in check by a strong government in order to prevent certain societal ills.
Under this definition, capitalism consists of a conglomeration of GOOD ACTORS (honest laborers, mom-and-pop shops), BAD ACTORS (evil profiteers, industrialists, bankers) and noble public servants. The public servants must intervene on behalf of the laborers and mom-and-pops and prevent the evil profiteers from harming the environment or taking too much of the fixed pie of wealth. So the state exists, in this definition, to level the playing field and keep things economically fair. (Although you'll be hard pressed to find a centrist who can name a time when that has actually been done to his or her standards.) When you drill down into this view, you can see that it is a weird hybridization of the Marxist and conservative representations of capitalism.
If this is what capitalism means, then can it exist without a state? Clearly not. The bureaucrat middle-men (our noble public servants) are an indisposable component of this system, and they are extensions of the state, decreeing and enforcing its edicts. Without them, centrists believe, the evil profiteers would destroy the planet and take, take, take from the honest laborers and mom-and-pops until everyone else has to live in destitution while the elites overcharge us for the air we breathe.
The Far Leftist (Marxist) Definition of Capitalism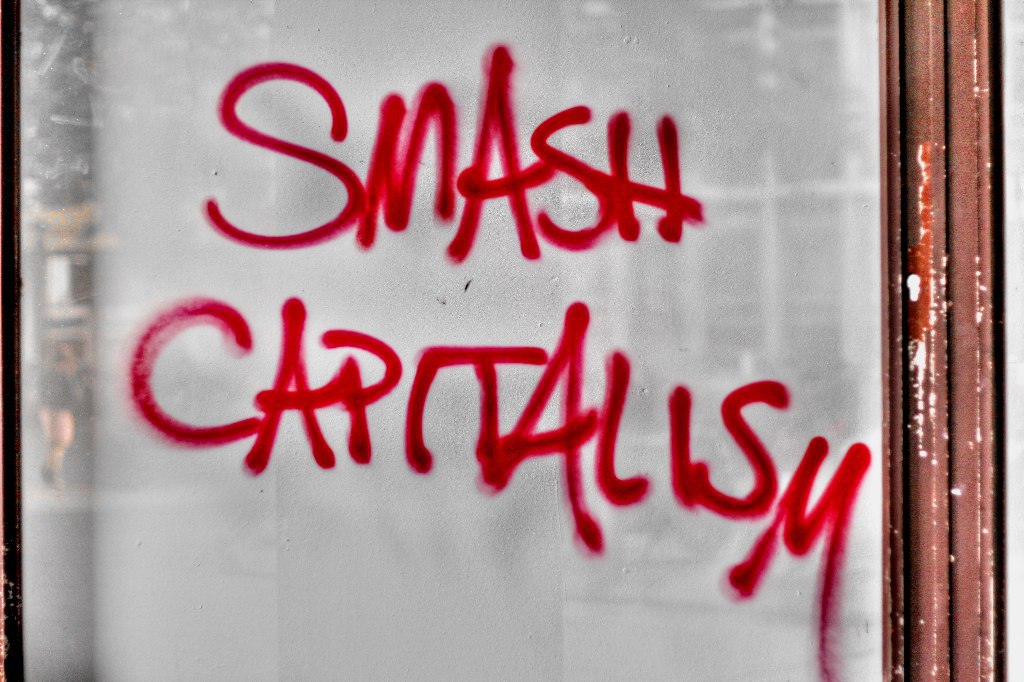 When socialists, communists, and various other leftists use the term "capitalism", they are mainly talking about what they view as economic exploitation. Exploitation of laborers, specifically, but also of other groups and of resources.
In this view, first promulgated by Karl Marx (who also gets credit for popularizing the word "capitalist" as a sort of academic epithet), capitalism is a system of greed and abuse in which the wealthy and the business classes parasitize the poor and the working class. To people following the Marxist definition, anyone who attempts to make a profit on goods and services is taking that profit at the expense of others farther down the economic ladder. Anyone who employs others at a wage less than the amount earned from the product is stealing wages from his or her employees. And anyone who attempts to build capital for the purpose of investment is hoarding wealth and resources that rightfully belong to society. Since "capitalists", or people who exchange goods and services for profit, are greedy and self-centered in this worldview, it stands to reason that they will not stop at exploiting their workers, but will go on to defraud their customers, abuse the poor, and ravage the environment without a second thought.
But unlike centrists, socialists and communists do not see the state as a mitigating factor in all of this greed and abuse perpetrated by capitalism. Instead, they believe that the capitalists rely upon the state as a sort of protection racket for all the exploitation they are doing. For far leftists, the concept of property is the root of the problem. People, they believe, should not be allowed to own property beyond what they can reasonably use, and should never be able to profit from use of their property. All other items beyond what individuals can reasonably use on a daily basis (like their clothes and toothbrush) ought to be considered "communal property", owned commonly by all members of society. Especially things that can be classified as "means of production" rightfully belong to "the workers" as communal property. Furthermore, most items would be considered communal property if only the state wasn't enforcing the notion that people can own things and make a profit from them. In other words, since the state ostensibly protects and enforces property rights for the wealthy, it prevents the workers from rising up and taking what is theirs, thereby perpetuating capitalism.
If this definition of capitalism is true, then can it exist without a state? If you rule out the ability of the capitalists to protect their own property on an individual basis, then no. But that does seem a stretch. It seems more likely in this context that a state would be necessary to wrest control of the property away from the capitalists.
The God-and-Country Conservative View of Capitalism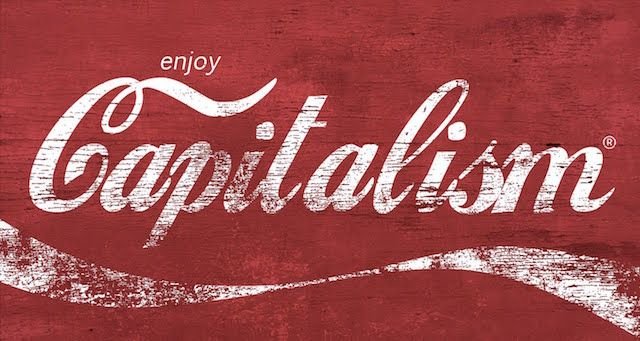 Within our boundaries
Conservatives (the American kind) view capitalism as an economic system based on free trade that the government ought to keep its nose out of for the most part. Oh, there are always exceptions...like when big companies use free trade to take their jobs offshore where the labor is cheaper, or when immigrants enter the country seeking to take advantage of the free trade to better their own lots in life. In those cases, and a few others, the conservative believes the state ought to intervene for the "good of the economy". But other than that, it ought to leave the markets alone.
But even in a world where job exportation and immigrant importation were not concerns, the conservative view of capitalism still hinges on the power of the state. That's because conservatives (like all statists, including centrists and socialists alike) believe that there are things a government must provide for its citizens. Things like schools. Roads. Military defense. And in order to provide those things, the government must have the power to tax. And how can the government obtain these taxes except by extracting them from the profits of businesspeople and the wages of employees? Taxation in and of itself is a state intervention into the marketplace, and since society can't be run properly without certain tax-funded initiatives, even in the "free market" conservative worldview, capitalism could not exist without a state.
The voluntaryist/anarcho-capitalist/libertarian Definition of Capitalism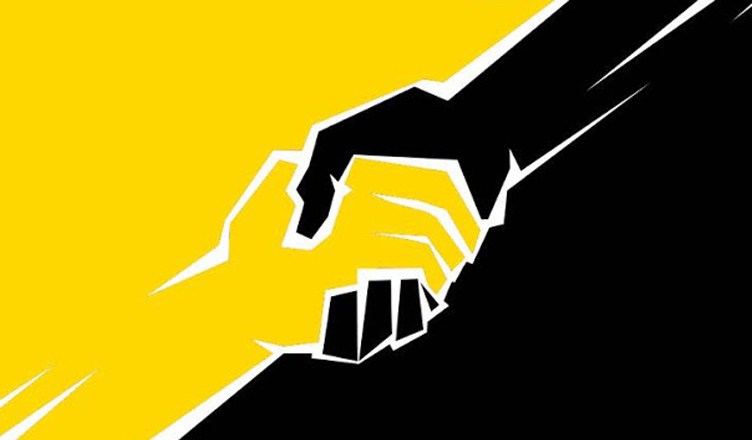 In this view, capitalism is purely and simply: an economic system in which property, trade, industry, and currency are controlled by private owners, and in which goods and services are freely exchanged among consenting parties. When I speak or write about capitalism from my own point of view, this is the definition I am using.
Unlike the centrists, we do not view capitalism as a political-economic system, but just as an economic system. Unlike your dyed-in-the-wool conservative, we do not think that job exportation or immigration are bad for the economy. Unlike statists of every stripe, we do not believe that taxes must be extracted from the market to pay for things like road and wars. And unlike socialists and communists, we do not see anything inherently exploitative about capitalism, since it is based on free trade between consenting parties.
You can see that by this definition, no modern state or country has a purely capitalistic economy, since all of them bear some level of intrusion into the market by governing bodies--which means that to some extent, property, trade, industry, and/or currency are controlled not by private owners, but by the state. For the sake of comparison, however, people who espouse this view of capitalism often allow for a "spectrum interpretation"--wherein a country's level of capitalism can be judged by how much or how little the state intrudes on the market. So no country has pure capitalism, but some are "more capitalist" than others.
Clearly, under this definition, capitalism does not require a state to function, and in fact, it can only function optimally without the existence of a state.
Of course, there are many and various objections to this conclusion. Here are the four I see most often:
Without a state to create and maintain a common currency, people couldn't possibly participate in free trade.
I'm pretty sure the advent of cryptocurrencies has soundly defeated that objection. The very fact that I am writing this post on a crypto-based platform to be paid in cryptocurrency which I can then spend or trade for any other cryptocurrency, proves this objection invalid.
People wouldn't be able to protect their property without state enforcement of property rights.
This is another common objection and yet another uncanny point of agreement between communists and Republicans. If people can't even protect their property, then how can they participate in the free exchange of it, or attempt to make a profit from it? Well, it may be true that some governments concern themselves somewhat with the protection of property rights, but it is also true that all governments infringe upon property rights. In a stateless society, it would fall upon the individual to protect his or her own property. You know--just like it already does. People have been protecting their own property for milennia by building fences, training guard dogs, owning weapons, installing security systems, and hiring security patrols. So obviously this is not a task that can only be performed by the state.
The state is needed to broker trade deals between nations, so that economic actors can trade equitably with their foreign counterparts.
No. All that is needed for an equitable trade to occur between two parties in different countries, is for there to be two parties in different countries who each have something they want to trade for what the other has. It is literally that simple. The existence of eBay should have wiped this objection out years ago, and yet I still hear it on occasion.
Without legislators/bureaucrats/judges/other government people, who would protect customers from false advertising and unsafe products?
Who protects you when you buy something at a yard sale or on Craigslist? How about when you eat food at a potluck or community dinner, or buy vegetables at a farmer's market? Who protects you when you purchase a used car from another individual? These economic activities (at least where I live) involve little to no government oversight or intrusion, and yet you are more likely to hear about people getting victimized by heavily regulated industries than by yard sale operators. On Craigslist, there is a culture of awareness that scammers are out there and you have to watch out for them. At yard sales, you ask questions and test the item out before handing over your money. If you get sick from eating something at the farmer's market, you'll probably avoid that vendor in the future. People already look out for their own best interests without any help from the government, literally all the time. And even with all the economic policing the state does, people still get victimized. So why do we need the state in order for capitalism to function, again?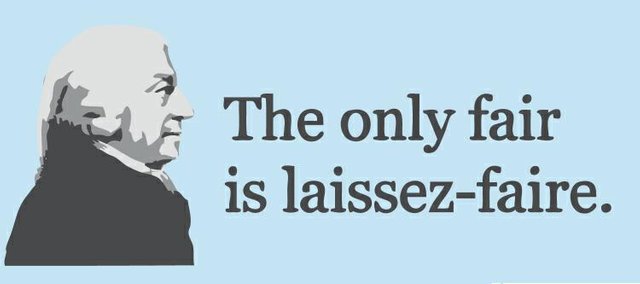 So now you have four definitions of capitalism, three of which would probably not work without a state, and one of which definitely could.
Which definition makes the most sense to you? Do you think capitalism can exist without a state?

Hi, I'm Starr!
I believe all human interactions should be consensual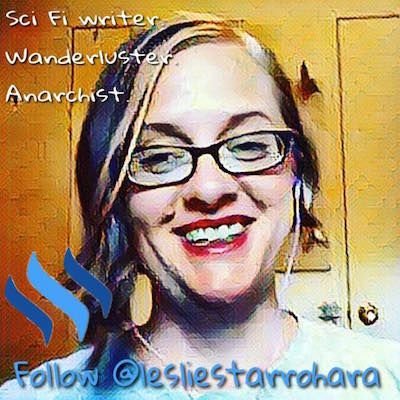 I love you, Steemit!