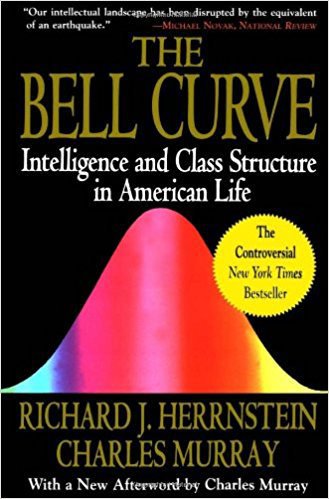 Here and there I still see people who are very eager to publicly (and incessantly) talk about scientific studies regarding IQ in different demographic groups, such as different races. Such people insist that they're only after the truth, and are just being scientific and objective. But so far, every single time I have called them on it, a very different agenda and mindset quickly surfaces.
Just to be clear, I absolutely expect there to be different overall statistical patterns related to race (as well as culture, nationality, religion, and so on). If you picked two groups from opposite sides of the globe, and compared their overall traits, the likelihood of them having identical average intelligences is approximately zero. There will very likely be at least slightly different "bell curves" if you chart their IQs, just as there would be if you charted their physical strength, or how fast they can run, or how many numbers in a row they can remember, and so on. So it would not surprise me in the slightest if members of "Race A" had a slightly higher average IQ than members of "Race B." And pointing out actual statistics is not, in and of itself, immoral or racist. The question is—and what I always ask the people who seem to obsess over this is—so what? Without even getting into their statistics and "facts," and whether they are accurate, why does it matter to them?
If someone was really just curious, being actually scientific just to know more about the world and reality, great. There's no truth that I'm opposed to people knowing. However, so far I have never talked to someone who obsessed over the alleged difference in average IQs between races, who didn't also have an immoral authoritarian agenda they were trying to justify. And so far, every one began by denying having such an agenda, only to later demonstrate that they did.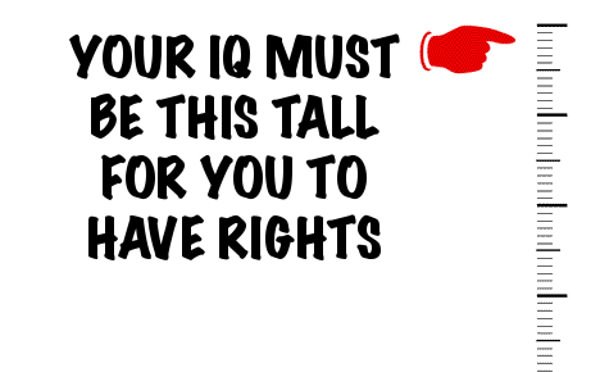 Because, you see, the concepts of self-ownership and non-aggression don't have an IQ threshold. "Oops, your IQ is only 70, so it's okay for you to be enslaved or otherwise violently victimized." No, it doesn't work that way.
Oddly, a lot of people who oppose race-based injustice and victimization still get duped into arguing about statistics and studies, as if that is what matters. Instead, whether they want to argue about the data or not, anyone who actually values freedom and justice should begin and end such a discussion by pointing out that, when it comes using state coercion, it doesn't matter what the IQ of any group, or any individual, is. Aggression is wrong, against smart people, against stupid people, against all people. (And how stupid does someone have to be to not understand that?)
There is nothing new about the irrational and immoral notion that, if some categories of humans can be deemed "inferior," then those categories don't have to be treated the same way as the "superior" categories. And the agenda might not be something as openly horrendous as genocide or enslavement; it might be something along the lines of, "Well then our immigration policies should favor this group over that group." But that still means initiating violence based on statistical patterns and probabilities, rather than using force only to defend against actual individual aggressors.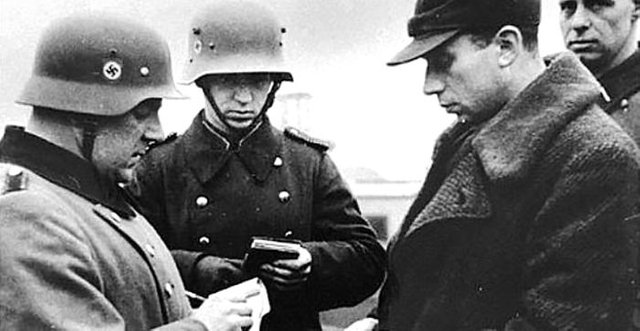 And just as this applies to IQs, it also applies when it comes to crime statistics. If Demographic Group A can be shown to, on average, commit violent crime at twice the rate of Demographic Group B, what does that mean? Does it mean that it's okay to lock up, or otherwise initiate violence, against everyone who belongs to Demographic Group A, based upon what we think some of them might later do? Of course not. Again, knowing what the statistics are can be useful for trying to understand and solve problems, but never by mistreating individuals based on their categorization, by race, or nationality, or sex, or age, or anything else.
So no, when people harp on IQ as it relates to race, rarely are they "just being scientific." Usually they are doing the collectivist, pack-mentality routine of trying to concoct an excuse to use authoritarian coercion again some other group of people, for the benefit of their own group. Ironically, these same people are usually the loudest to condemn communism, and the most eager to apply the "communist" label to anyone who doesn't agree with them—despite the fact that they are just one more flavor of authoritarian, collectivist statist, and share a lot in common with communists. (Even the Nazis were, after all, national socialists.)
The principles of self-ownership and non-aggression do not change based upon race, or place of birth, or sex, or wealth, or education level, or IQ. When it comes to the "political" realm, voluntaryism is (by definition) the only truly tolerant position one can take, and no amount of attempted rationalizations, or appeals to "necessity" or "practicality," or "scientific studies," will ever change that. I own me, and you own you. That is, and will always be, the primary and fundamental starting point for a moral, rational society.