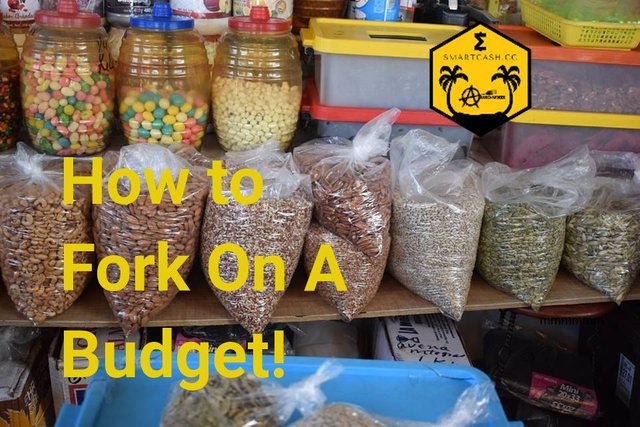 Anyone that's followed our story knows that we crossed the border on the most extreme of budgets, with 50 dollars in our pocket and the whole country still to travel to Acapulco. We got help from a friend to make it here and get settled but have learned a lot about what it means to live here on a budget.
It seems like a huge cost to come to Acapulco Mexico for something like Anarchaforko, especially for someone who's never been to Mexico. The illusion is that one needs to have a lot of money here for any sort of safety and that's just not the case. Anarchaforko and Acapulco is still a feasable goal for those on a budget.
Something to consider is that I've met a lot of people saying they're on a budget and what they're able to afford varies widely. Budget is a very personal thing and is different from situation to situation. What may be in your budget may totally be out of another persons.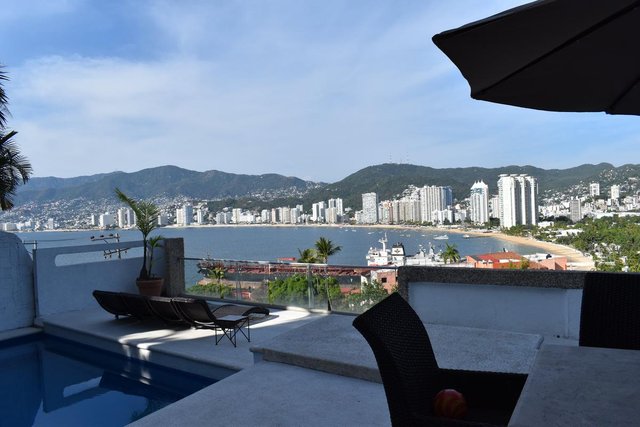 Housing
Putting it simply there are many ways to handle the housing situation for Anarchaforko and that depends on your needs. If you're on a budget consider renting a place nearby for the month, giving you more time in Acapulco if needed as well as a much cheaper place to stay. You can always get roommates and make the costs even cheaper, if you have friends or make friends with other forkers. If you don't need a super nice place with a view, you can get something good nearby for 5000 pesos or less if you know where/how to look. We will be posting all sorts of opportunities as we see them for examples.
There are also a lot of cheap hotel options to be had, although prices may be (and likely will) be higher than average during that weekend. We've got the group discount for the Copacabana Hotel right on the beach which may be in some peoples budget.
For the adventurous or the just plain broke there are both super cheap (less than 100 USD a month sometimes) housing options as well as the possibility of work stay options. Contact us if you've got skills to offer to the fork but need help with housing or other things. We may be able to help!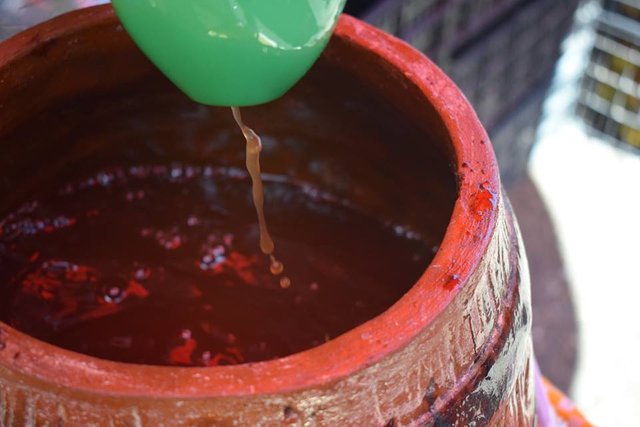 Food
One advantage of bringing things back to the bay is food is on average cheaper over here for the same level of quality (most of the time). There are a lot of cheap and awesome taco places around the city that one could live off of very cheaply. 35 pesos for 5 tacos is a very common price and there are easily tacos cheaper than that, especially if you buy by the kilo.
Grocery stores are great, especially Walmart believe it or not. We cooked much of our food when we first moved here for a reason, it's dirt cheap to live off of food here if you cook it yourself, even if you're buying food from the grocery store! Most furnished apartments will have a small kitchen with pots, pans and dishes. Use them!
For those who want the freshest and cheapest food out there, the central market is the place to go. There you can get a ridiculous amount of food for very little money that is all generally pretty high quality. It's a little rough around the edges but is easily one of my absolute favorite things about the city.
And for the drinkers out there BOOZE IS SO CHEAP. And EVERYWHERE. I'm serious. Coming from someone that still detests the taste of alcohol even I developed a bit of a habit when I first got here, partially because it's so damn cheap and everywhere. When the expensive bottle is less than 50 USD and is actually pretty tasty….talking about aged rum here. So if you enjoy drinking, you'll enjoy Acapulco and Mexico in general.
Tickets!
We invented the affiliate market program aspect to the fork to help reduce the financial impact of the fork on the people coming to it. By selling tickets, you can easily pay for your admission if not your trip by just getting out there and talking to people, sharing the link. It's not just about sharing the link, the personal conversations are often the one that get people to come, I've found! So talk to your friends about why you're excited for the fork and what you want to see happen there! That's how this becomes awesome! It takes the sale of just over two tickets to cover the admission cost! If you've purchased a ticket but not received an affiliate link, contact us!
The ticket price is intended to cover the venue, location and other excess costs of the fork. We understand that there are often extenuating circumstances when it comes to money. If you'll be in Acapulco, but lack the funds for the fork, contact us and we may be able to help, especially if you can help us!
Transport
I often get questions about travel and there's many ways to go about it, the most expensive being by taxi, especially for a gringo. As a rule I generally avoid taxis if I can, opting for busses or collectivos because they're always cheaper and generally easier to deal with (I also live in a weird place in the city, most people don't have the issues I do).
Busses are anything from Acabus, the giant red things you need a pre-loaded card to get onto (there are kiosks all over the city if you can find them) or what's known as the ghetto bus, often a tricked out converted schoolbus. There are also other non-governmental air conditioned busses but for the most part those have been replaced with Acabus.
Ghetto busses are as simple as flagging them down, getting on and paying 7-10 pesos (not sure on the price). You sit down and follow it's predetermined route. If you need off, stand up and get the drivers attention and he will stop. Then you're done! It does take a little time to learn the routes but the ones along the Costera are easy and reliable as far as route is concerned.
Collectivos are collective taxis that basically operate like busses in cars. You pay by the seat and they run set routes all day long and generally are white with: green, yellow, orange or sometimes red. They'll honk at you, but you can also wave them down. You can ask about prices or if they'll take you where you need then, collectivos never cost more than 20 pesos unless you purchase an "especial" which basically means you've hired him as a taxi.
Now for long distance, getting here from another country isn't cheap no matter how you spin it but you can make it cheaper by doing things like walking over the border and bussing or flying in Tijuana. There are creative ways to make your travel a lot cheaper that can take an impossible idea to a totally doable vacation. Compounded with the money made from selling tickets, making Anarchaforko happen isn't so hard!
If you're on an extreme budget, contact me for advice and I'll help in whatever way I can. Coming here is worth the effort especially when you realize how much cheaper and better things are here in general. It's one of those things where you just don't get it fully until you're here, then it all clicks and it's hard to forget. Our goal is to help as many people as possible to make it here!
We want you at the fork! We hope to see all of you there!
Stay tuned for some big Steemfest Fork Updates, that's still happening during the main event with some big support!

Did you enjoy this post? Check out the links below for more like this one!
Anarchaforko Anarchapulco Fork Update: Group Discount with the Copacabana Hotel How to Reserve Your Discounted Room for the Fork
[Anarchaforko Anarchapulco Fork Update: ]17 Reservable Meeting Rooms in Giant Hall Secured for Anarchaforko](https://steemit.com/anarchaforko/@lily-da-vine/anarchaforko-anarchapulco-fork-update-17-reservable-meeting-rooms-in-giant-hall-secured-for-anarchaforko)
Anarchaforko Anarchapulco Fork Update: Where to Stay During the Fork

In case you missed them, some of my recent posts:
Adventures Around Acapulco: Oceanic 2000 Crazy 30th Floor Views
Acapulco Sunsets: Crazy Forking Colors
House Hunting Adventures: 2 Bedroom 18th Floor Apartment in Oceanic 2000 on Costera

Hi there, if you're new to my blog here on Steemit check out this for more information on who we are and how we got here.
If you found this valuable don't forget to upvote, resteem or comment on this post!
Thanks for following and supporting us, until next time!