Anarchaforko Anarchapulco Fork Update: Group Discount with the Copacabana Hotel! How to Reserve Your Discounted Room for the Fork on the Beach!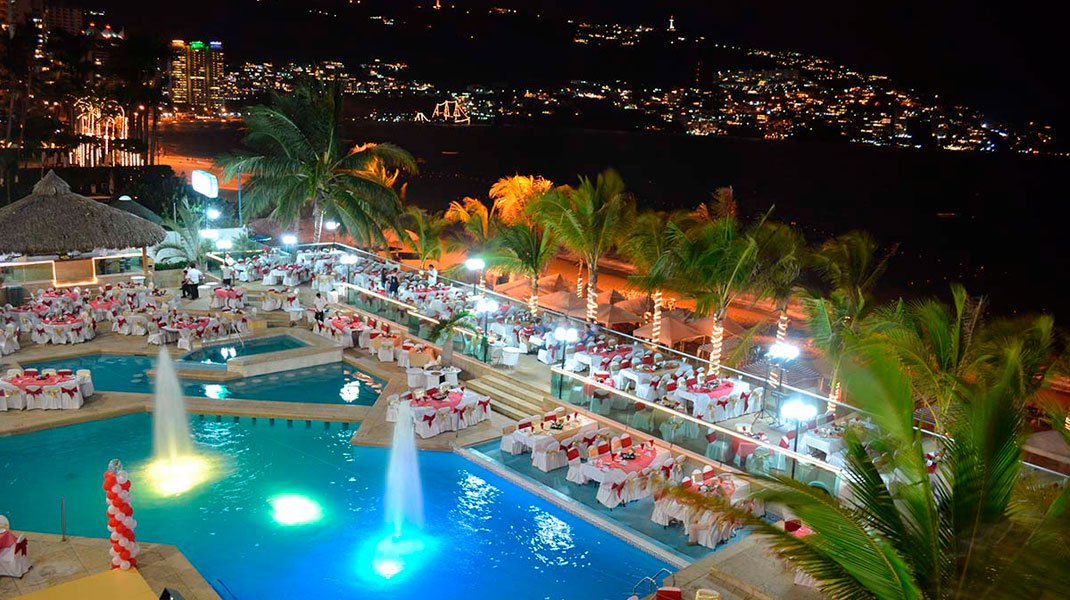 Photo credit it @mexresorts from Google of Copacabana Hotel
After many days of work we've reserved a group deal for rooms for the duration of the fork with the Copacabana Hotel on the beach here in the main bay of Acapulco. This is the same hotel where the very first Anarchapulco conference was held! The discount works between the dates of February 22-26, each room with our Anarchaforko group discount is1615 pesos per night before theft, which could be up to 19 percent, no less than 16.
How does it work?
You've got to call this number if you live within the United States to reserve a room: 18005620197 and tell them you want to reserve a room for the dates of the fork with the Grupo Anarchaforko discount. This is the only way to reserve the room under our discount for that cheap rate.
If you live in Mexico you should be able to order online using the Anarchaforko name although this hasn't been confirmed.
And there's less than 80 rooms left under our group deposit!
Why the Copacabana?
It's close to the fork but right on the beach, giving the best of both worlds for those staying extra to fork with us.
It's decently priced, especially considering low availability of rooms and high prices due to Alcoholics Anonymous Conference that same weekend in town.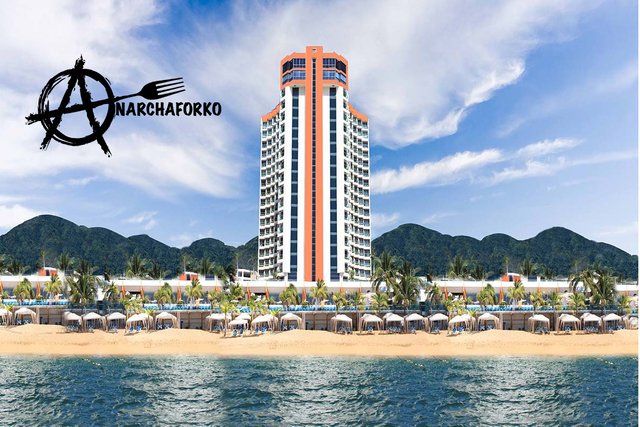 It's on the beach!
We've reserved a chunk of rooms for all of you and less than 80 of them are left, so reserve yours today lest you suffer higher prices at other hotels within the city. We do encourage you to look for other options if you want something different. We are still planning on renting houses nearby for you all to stay in too, and there are great deals to be found upon arrival for those looking for a deal.
Contact us in the discord channel if you've got any questions! Stay tuned, we're going to go and take photos and video of the hotel to share with you.
Lets get forking!

Did you enjoy this post? Check out the links below for more like this one!
Anarchaforko Anarchapulco Fork Update: 17 Reservable Meeting Rooms in Giant Hall Secured for Anarchaforko
Anarchaforko Anarchapulco Fork Update: Where to Stay During the Fork
Anarchaforko Anarchapulco Fork Update: Acapulco International Center Photo Shoot 4

In case you missed them, some of my recent posts:
Adventures into Mexican Markets: Craft Store Adventures
Goat Cheese Mini Apple Pie Recipe and Photo Shoot
Acapulco Sunset: Counting Down to Fork

Hi there, if you're new to my blog here on Steemit check out this for more information on who we are and how we got here.
If you found this valuable don't forget to upvote, resteem or comment on this post!
Thanks for following and supporting us, until next time!