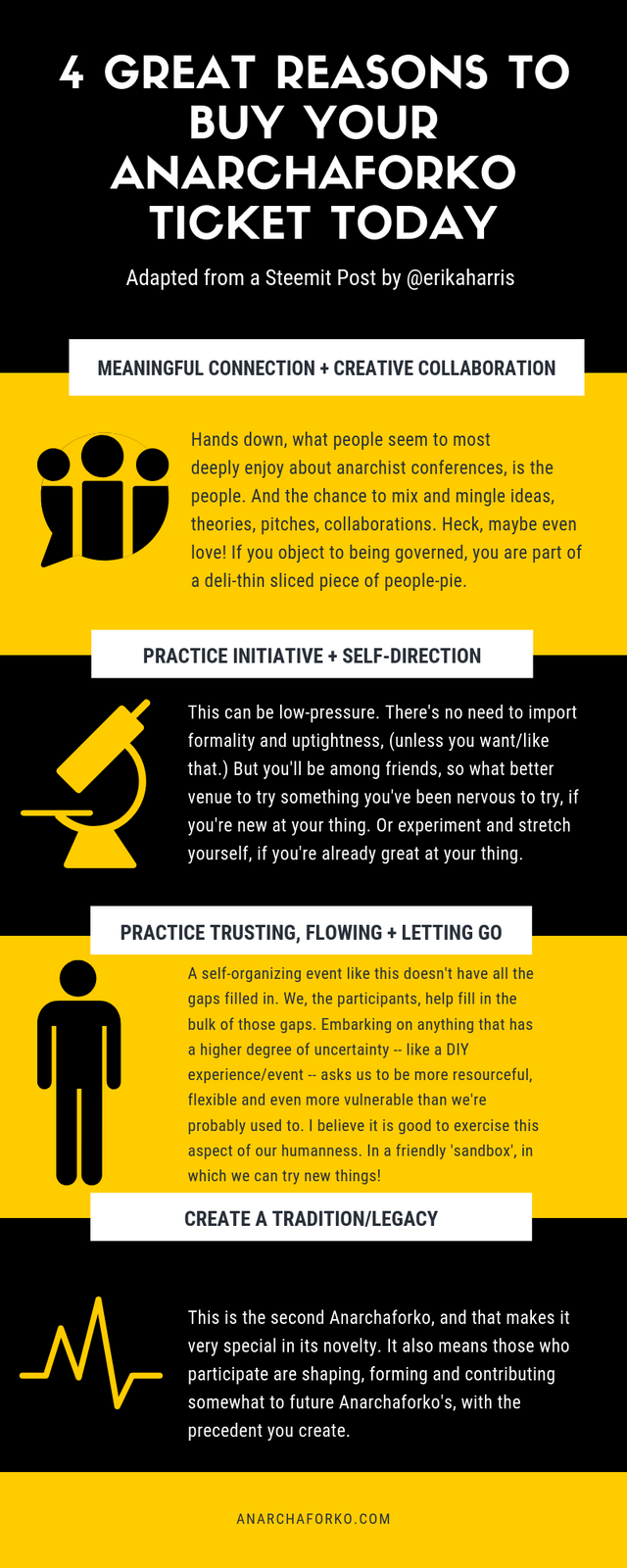 Last year while planning her workshop/involvement with @anarchaforko @erikaharris shared this post which outlined many great reasons on why you should buy your ticket now. While some of the reasons are specific to last year, I felt there were four core reasons worth sharing again for those on the fence. This infographic is also found on the website!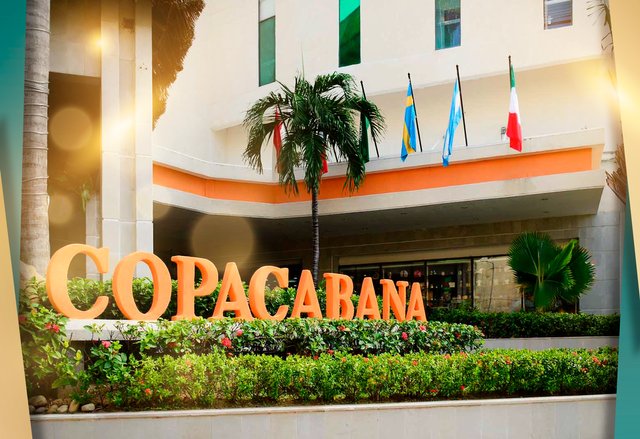 We've partnered with Hotel Copacabana for our location this year for the main for event dates of February 22-24!
Save the date for February 22-24 at least! Stay longer for the perfect experience to dive into everything Acapulco has to offer!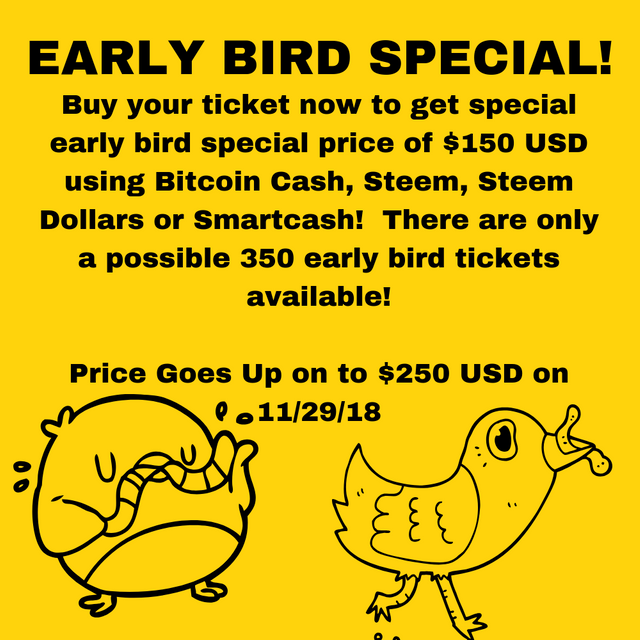 Be sure to get your early bird ticket before the 29th! There are less than two weeks left before the price jumps to 250 USD!
Check our resources page on anarchaforko.com for more information on how to pay with a currency we don't accept, if you need to!
Let me know if you have any questions! Wanna be involved with the fork! Get involved by joining the discussion either in the comments or on our discord channel, which is linked on the home page of our website!
Check out the links below for more like this one!
Anarchaforko Anarchapulco Fork Update: 2 Weeks Left to Get Your Early Bird Ticket!
Anarchaforko Anarchapulco Fork Update: Earn Free Nights at Hotel Copacabana during Anarchaforko by Selling Tickets!
Anarchaforko Anarchapulco Fork Update: Fork 2.0 Location and Dates Announced, How to Reserve Your Hotel Room
In case you missed them, some of my recent posts:
Acapulco Sunsets: Changing Seasons and a Tiny Fork Update
Satoshi the Family Cat

120 Days Carnivore: What Happened When I Stopped Eating Plants

Hi there, if you're new to my blog here on Steemit check out this for more information on who we are and how we got here.