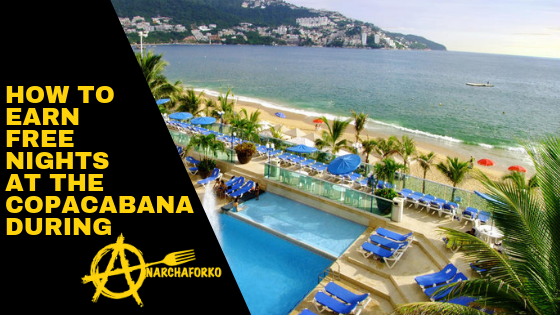 We've got another special treat for affiliates who do their part before the new year! If you're interested in covering your costs, selling tickets is the way to do so and we're here to make it even easier. For every five tickets you sell before the new year with your affiliate information, you will earn one night free stay at the Hotel Copacabana, which is this years Anarchaforko location!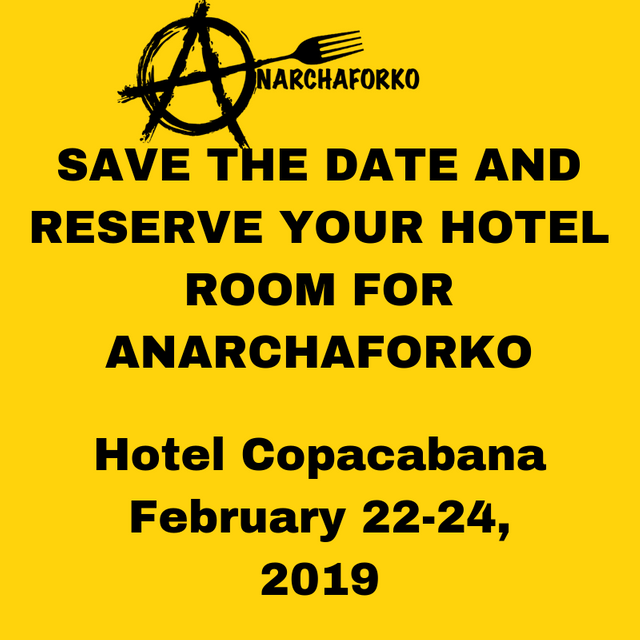 We've got official dates and location reserved, using both large conference halls at Hotel Copacabana Hotel and Resort right on the beach here in Acapulco Bay!
##We have a special Anarchaforko room rate for the event, for those interested in reserving their room now, please visit this page which has more details on how to do that and what the room rates are.
##How to become an affiliate? Everyone who purchases a ticket becomes an affiliate automatically, it's up to you if you do so. I highly recommend it if you have friends coming with you to Anarchapulco as you can cover your costs by getting friends involved. Each ticket sold earns you just under half the ticket price back, and five tickets earns you a free night!
Check out the links below for more like this one!
In case you missed them, some of my recent posts:

Hi there, if you're new to my blog here on Steemit check out this for more information on who we are and how we got here.