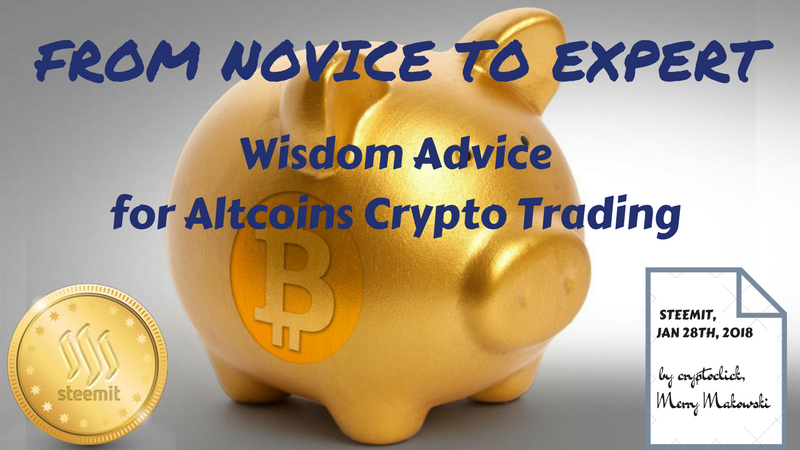 As we approach the crypto market, full of possibility and promise, we need to be smart, we need to borrow the brains of those who proceeded before us and learn from their knowledge and mistakes. Mistakes, as we know, are the greatest teachers, but it is much easier and less costly, to learn from other people mistakes than from our own.
I am not pretending to be a crypto pro, I too am only a beginner.
But, since the best way to learn is to teach others what we have already known, I've decided to write this article.
I hope you will take a moment and read it, and maybe even find here something that will enhance your future success in the crypto market.
First of all, it is OK if you shy away from technology,
You don't need to understand what the blockchain is to make money from it!
Also, do not pay attention to headlines that mention the crypto market is a bubble, most of the time this is FUD (fear, uncertainty, and doubt used as a disinformation strategy to influence our perception) and fake news.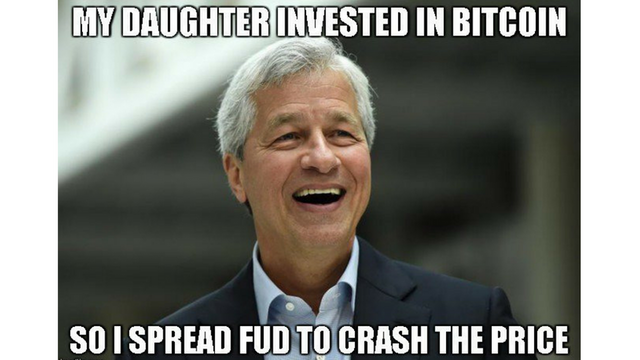 We are still in the early stage of the crypto revolution, so you need to be aware that many crypto projects will fail. Most Altcoins lose their value over time, so choose carefully the ones you want to hold.
What kind of coins/tokens are recommended? The ones with continuous developments, a high daily trading volume and a widespread community behind them, are here to stay with us:
Ethereum, Litecoin, Cardano, NEM, Stellar, Steem, Verge, Stratis, KuCoin Shares, Binance Coin, are all leading coins with high trading volume daily. You should follow the coin's chart and identify low and stable periods, and when the right time comes, you will sell them with profits.
Do not search for dropped coins, hoping they will return to their previous high value. There are coins which are miles away from their peak levels. For example, Aurora which traded all-time high price of 0.14 Bitcoin, now trades at 0.00015915 Bitcoin. Could Aurora make a move upwards? Who knows, but you can't assume a coin being lower than its peak price is an opportunity rather than a falling knife. What goes down – does not have to go up again!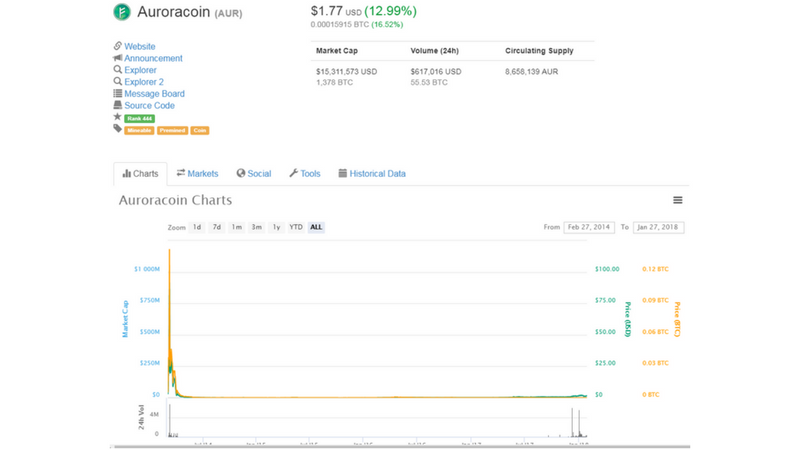 When examining coins for investment on CoinMarketCap, look at both, the price AND the market cap. Do not look at the coin's price alone when making your purchase decision. Just as you assess a company by its market cap performance, which is calculated by multiplying the number of shares times a single share's price, do the same for Altcoins. The number of existing coins in circulation times the coin's price.
For a low price coins, such as Cardano, Stellar, Bytecoin etc there is a strong psychological influence on the buyers. There is no difference whether one Cardano equals one dollar, and there are a billion Cardanos out, or if one Cardano equals a thousand dollars and there are a million of it.
Most of the crypto gurus, here on Steemit too, think they can predict the price, please do not follow them blindly. Never follow blindly other people charts or their predictions, always do your own research. The best indicators at your disposal are the altcoin price and volume of transaction.
As you may know, one of the most popular places to read about any crypto is the BitcoinTalk forum. Every coin creates a specific announcement thread on BitcoinTalk. I recommend you to open an account there and visit the forum often to stay up to date and have the latest information on the coins that interest you.
And here is one more, already mentioned before, true must have, crypto website:
CoinMarketCap: https://coinmarketcap.com/
This is a leading currency index for cryptocurrencies. Real-time data from all the trading platforms including 24 hours trading volume, daily percentage change, market value, and much more.