The massive surge in popularity for cryptocurrencies in late 2017 was largely driven by their volatility. The ability for anyone to invest in an exciting, volatile market with minimal regulation attracted droves of people hoping to become overnight millionaires on the crypto markets.
Presently cryptocurrencies are used primarily as a vehicle for investment, speculation, and quick profits, instead of being used as stable currencies for everyday transactions. All of the volatility is beginning to create an unlikely contender in the cryptocurrency markets:

Tether (USD₮) has its value backed by US dollars, arguably making it the least volatile major cryptocurrency. For over two years, it's price has largely stuck at $1 USD, with the biggest fluctuations dropping it down around $0.92 USD or up to $1.05 USD during times of heavy trading.
Tether, a coin with low volatility whose value is backed by fiat currency, is doing exceptionally well in a market that thrives on volatility. It now ranks as the third most traded coin by volume, narrowly trailing Ethereum.


Source: CoinMarketCap.com
There's very little money to be made on a non-volatile cryptocurrency like Tether. 1 Tether will always be worth more-or-less 1 USD. So why is it being traded so heavily?
For exactly that reason. Every other cryptocurrency is in a constant state of flux, and sometimes investors need stability. The obvious fix is to move your funds back into USD, but this brings up all sorts of regulatory requirements (And fees) in order to move out of cryptocurrencies and back into fiat. By investing into Tether, investors still have the stability of USD when they need a temporary break from the markets, but they don't have to worry as much about capital gains, taxes, and regulatory requirements that come with jumping back and forth between fiat and crypto.
Tether can't be mined, Tether isn't volatile, and Tether isn't going to make you a crypto millionaire.
These qualities are what might one day make Tether the first real cryptocurrency. So far we don't have cryptocurrencies. Not in the real sense of the word. What we're playing with right now are crypto investments, and we're a long way off from seeing any sort of stable-priced cryptocurrency that isn't backed by fiat dollars.
If you enjoy my posts, don't forget to upvote and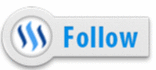 Thanks for reading,
-Matt