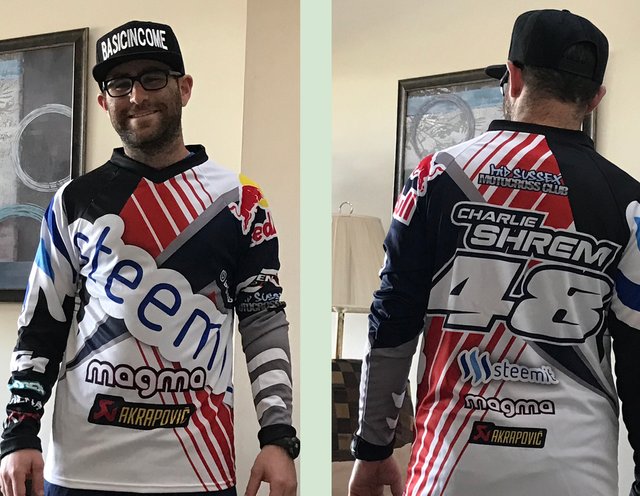 Thanks to @b0y2k for making this awesome biking jersey, I'm never taking it off!
This is the power of a community and culture driven project! We are all working together to make this project amazing and I'm so excited and honored to be apart of it.
THANK YOU EVERYONE for accepting me!
-Charlie
SteemPower.org & Witness
This article was written on SteemPower.org, a powerful Markdown editor for Steemit.
Help keep SteemPower.org running! Vote for us as a witness the following way: