The Great Malnad Challenge - Day 0
The Great Malnad Challenge (GMC) is a challenging ride through the Malnad belt of the western ghats of India. An MTB tour over 7 days covering 650 kms, starts from Hassan and ended at Murudeshwar.
And I was going to ride and vlog the entire experience!!!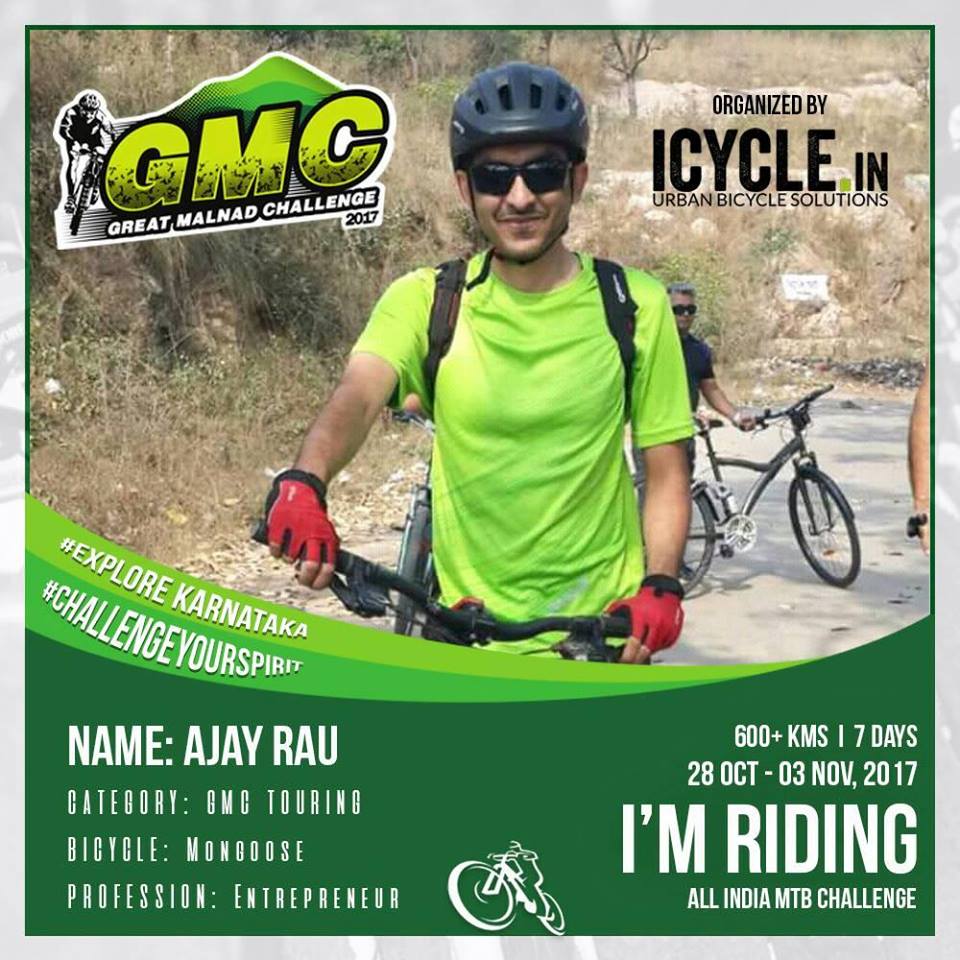 I had been preparing for this for some time, with daily 50 km city commutes and preparing the wife and kids for my week long absence. My daughter was particularly angry with me and considering that she was quite attached to me, I was not very surprised. Her anger towards me kept increasing everyday until I finally asked her about it.
Very angrily she told me to "go cycling"
I calmly asked her why she was angry and with tears welling up in her eyes, she told me "you are going to miss my birthday!!"
Hugging her tightly, I made a 'pinky promise' (she was turning 8) that I would not miss her birthday for the world.
Once she informed me of the dire consequences of breaking a 'pinky promise' and also that I haven't broken one as yet, she calmed down and hugging me tightly told me to make sure that I would be there.
After sorting this out the rest was a breeze. I borrowed a Gopro session from a friend as the form factor was really small and convenient. I also bought a few SD cards to ensure that I would not miss a thing. I packed a whole lot of mounts for my action cameras.
My next problem was editing. I did not have a laptop with a configuration capable of handling the editing software. I did have an all-in-one though, and I decided to detach the stand and pack it in my bag. This was the only way I could keep up with my bi-weekly upload schedule while riding the GMC.
Keeping the Bangalore rainy weather in mind, I packed an extra pair of shoes and extra cycling gear. This along with my computer (with external keyboard and mouse) made it quite bulky.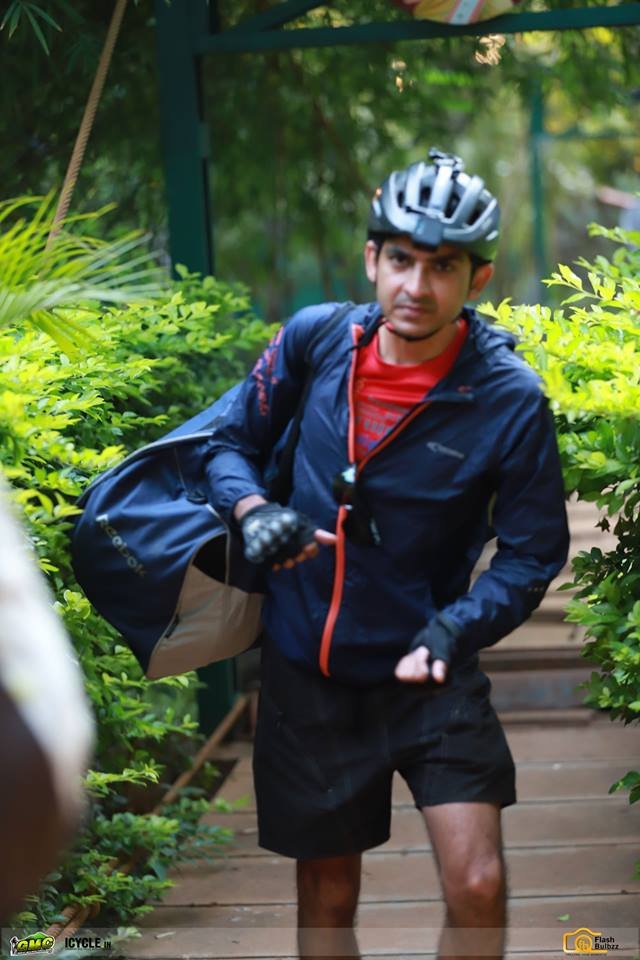 I had got my cycle serviced and dropped it off at the icycle store for transport to Hassan. Now I had to get myself and my bulky bag there too!!.
Fortunately Mr Lokesh dropped a message in the GMC whatsapp group asking if anyone wanted to join him in his car to Hassan. He had space for a person and not a cycle though. I pinged him and confirmed that I would join him.
It was an uneventful journey to Hassan filled with cycling banter. Once we got to Hotel Raama, Hassan we checked in and registered ourselves and signed all the indemnity forms and got our participant numbers.
I was glad to be united with my bike again and after a quick checkup by Aditya Manju (Pedal Power, Tiptur) The cycle was taken up to the room.
Over an early dinner we got to know our fellow riders. I shot videos of the entire evening and retired early to bed. Not to sleep but to edit and upload my video!!
Fortunately I managed to edit my vlog and get a good nights sleep.
Thanks to Flashbulbz photography for the photos
Shoutout to the Steemit cycling community
@cycling4steemit
@thankyoubicycle
And @firepower for all the support and help.