Not Your Typical Day at Work
My day started early Friday. I flew 1193 nautical miles in three different airplanes.
I left in the dark and landed in the dark back home at 7:30 PM.
Check out the lights reflecting off the underside of that clean wing surface! It was severe clear at 5:30 AM.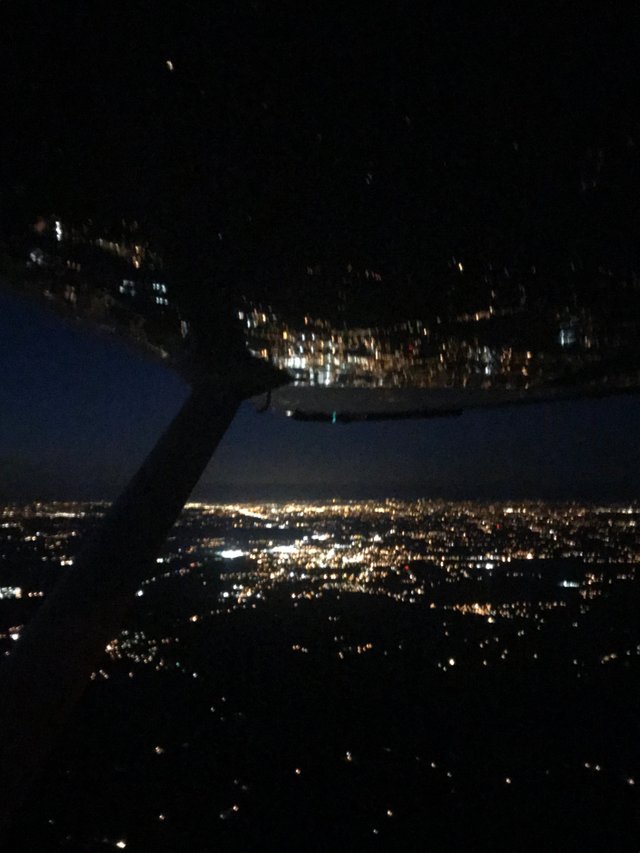 Here's the glow on the horizon before the sun appeared.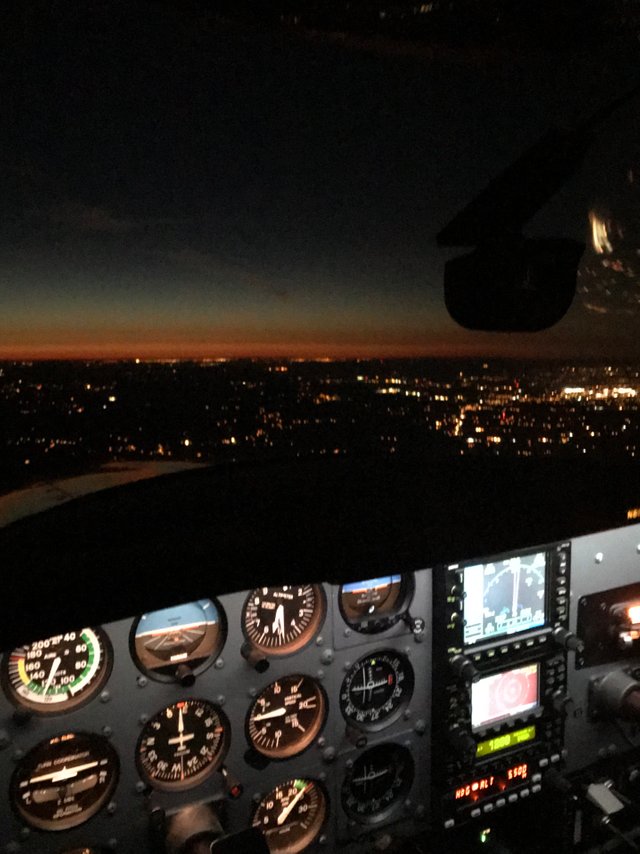 And here is another shot over the nose a few minutes later.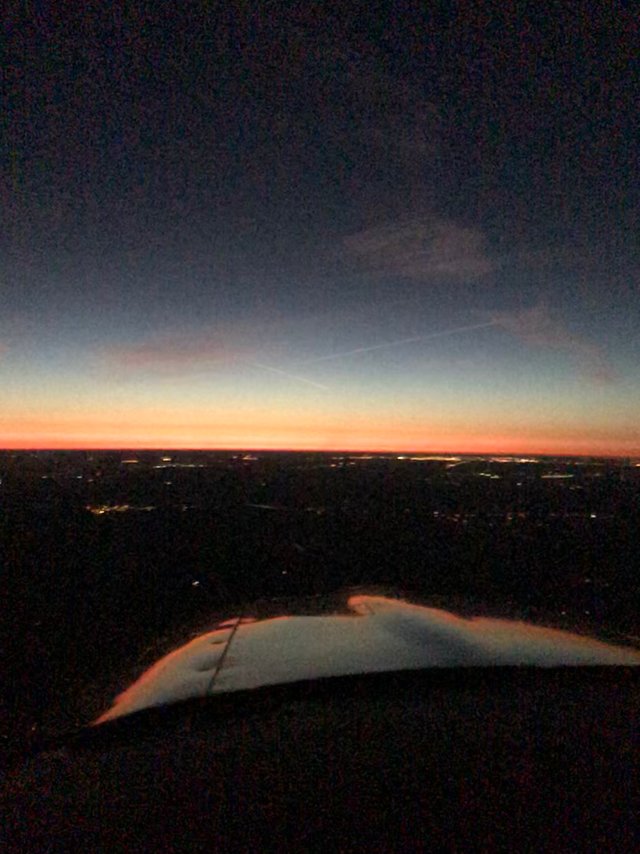 The trip was an aircraft ferry of four different airplanes. I left central Louisiana and picked up a mechanic in Hammond Louisiana (KHDC) then on to Mena Arkansas (KMEZ) where the weather deteriorated to 9000' overcast in moderate rain. The visibility was 6 statute miles so we got in without having to file IFR.
We traded aircraft there and headed to Montgomery Alabama (KMGM) where we swapped for another sky machine.
From Alabama it was back to Hammond to drop off the mechanic then on to Baton Rouge (KBTR) to trade airplanes once again.
From there I blasted off for home in Central Louisiana and touched down in the gloom of dusk.
All in all it was a 14 hour work day, but smooth flying all the way!
Thanks for reading and CARRY ON!