AIRHAWK-PROJECT WEEKLY REVIEW - 11, with your regular hostess @aderonkemi
Hi Steemians, @aderonkemi here with the 11th series of the Airhawk Weekly reports. Only that this week is the Christmas festivities preparatory period. Finally, Christmas is in view! I can even hear pots clanging, ovens churning and candy bells jingling. Why can't everyday be Christmas? Before dwelling on that rhetorics, let's take a recap at activities on the blog for the week......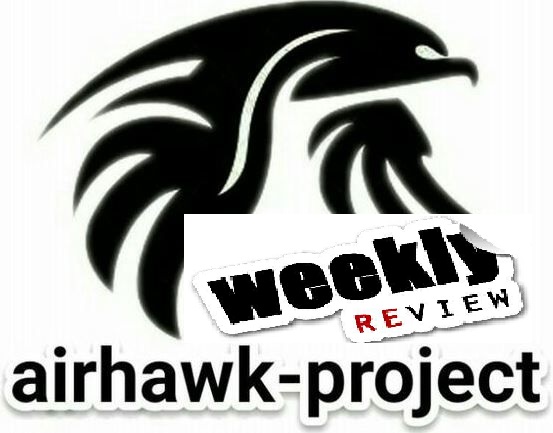 ---
Quick review On the Activities @airhawk-project Blog
My-niche contest topic selection 4
The topic chosen for the 4th series of the Niche contest was "New Year" but it couldn't hold due to some unforseen circumstances. We believe this week we are plunging into is going to hold better on the Niche contest and due processes followed. For those who entered for this last contest but wasn't moderated, we charge you to wait for just a while till everything falls in place. If you haven't seen the contest yet, check last post 👉👉 Here
---
Understanding your Steemit wallet section by @otemzi
This is a tutorial for newbies who are finding it difficult to understand the Steem inbuilt wallet. You still confuse SBD for Steem? You don't even know what SP stands for? Your curation and author rewards still creates confusion for you? How about powering up and down?? This post is meant for you. Understand your wallet section is in two parts.
Read Series one 👉👉Here
Read series two 👉👉 Here
---
Last Friday's post of @mr-aaron focuses on Christmas events for a child who knows nothing of Santa Claus. I seriously am in the same shoe as the character in the post when I was much younger. Little with a big imaginations and large fantasies. I wish I had more of those time now. How was your Christmas as a kid? Do you still lead the same Christmas lifestyles now? Times has sure changed. Catch up on the wind down post 👉👉Here
---
In the Airhawk Telegram Community
Airhawk Curation set to be enabled soon!
The Airhawk lease ended some few days ago and another contribution put up to rent a new Sp. The Steem needed for enabling has been completed and orders placed. To those who contributed towards the success of this, we say thank you and for those who hasn't contributed and would wish to do so, kindly send your contributions to the @airhawk-project wallet. We really can't wait for the lease orders to be completed. Who missed Airhawk's presence on their posts?? Me!!!!
---
Celebration of Victories!
Airhawk team has been known for the support of their own. Some members put in for some individual contest and because of the team's cooperation were able to come out successfully. For the continual success and victory, a celebration party was thrown to honor such members and various bounties and freebies won! If you haven't joined the Airhawk team today, need we tell you what to do??
---
Crypto webinars
With the presence of Crypto-Lords like @prince-octavian, @enolife @samest @kayceefresh @dreamchasser @dorth, there has been a whole lot of crypto talks and advice. Last week in the communities, several crypto issues was argued and agreed on. One of such topic was "The price correction on the crypto market". In this was discussed the reason why all the coins dropped and probabilities of their mooning. Do you have a knowledge about crypto? You can be a blessing unto others by teaching and be a blessing unto yourself by learning. Join the Telegram community for full effects.
---
Airhawk-project Exchange
Its @kayceefreah bringing you review on airhawk- exchange there has been a bull run in the past few weeks, in market as there has been Price BOOM with trades as the price of SBD is surfing on the moon above $7 for more than two week, which spikes the high volume of SBD as most sellers only sells SBD trading with a new ATH of $15/SBD (N5200/SBD) as trades became more volatile , Airhawk-exchange Escrow rally round the clock to attend to trades as volume was massive due to the influx of more sellers who flaunted the market with more SBD than STEEM. Here is the a summary of trade Volumes:
_
_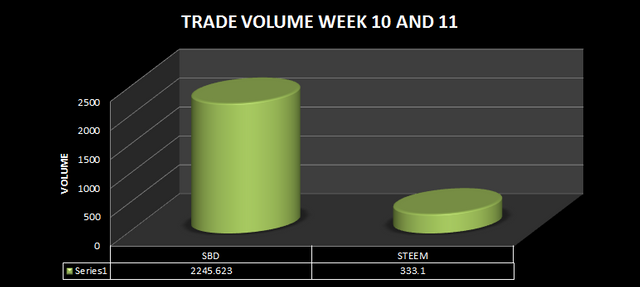 Total SBD Exchanged in week 10 and 11 is 2245.623 in 375 Transactions
Total STEEM Exchanged in week 10 and 11 is 333.1 STEEM in 16 Transactions
_
_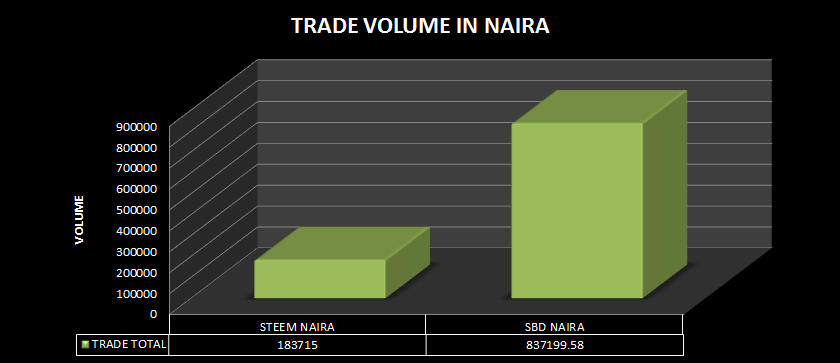 _
Total SBD exchanged in Naira in week 10 and 11 is 837199.58
Total STEEM exchanged in naira in week 10 and 11 is N183715
_
The total volume Ratio of STEEM/SBD for the period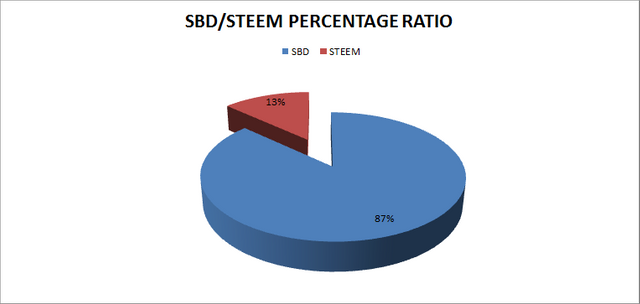 The price of STEEM pumped upto $4and dumped slightly hold postion at $3.2 and is gradually picking for Pump . All trades were on SBD/Naira and STEEM/Naira onlumy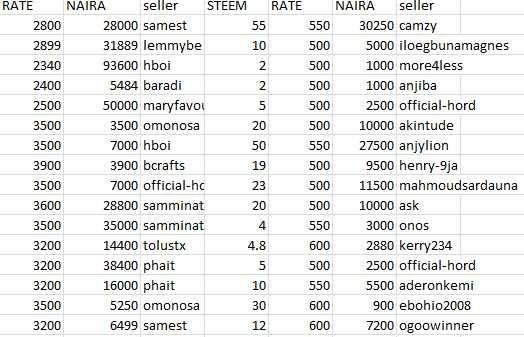 Happy Customer this festive period as SBD And Steem put smiles on the moon. Happy trading guys and happy Christmas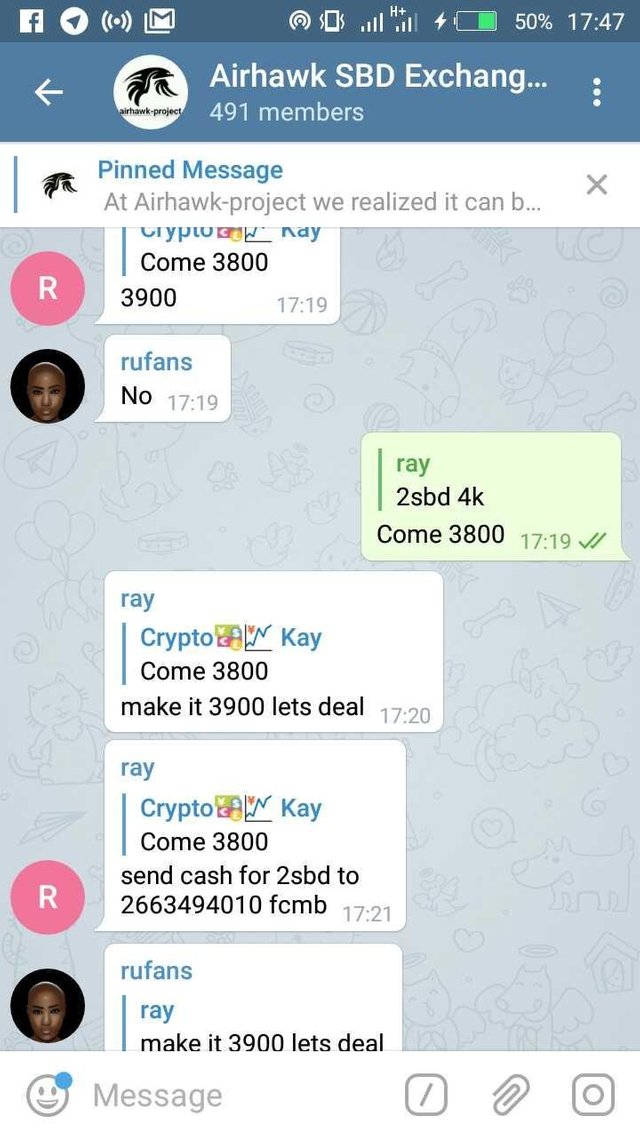 For Instant Exchange
Join Airhawk-Exchange
And that round it all for this week, till next week stay safe and a merry Christmas from @aderonkemi
To stay abreast with our goal and mission, Follow @airhawk-project.
To support our endeavors, kindly UPVOTE and RESTEEM this post.
The Airhawk-project – Relating, Informing, Sharing, and Supporting One Steemit.