Hey guys, today I want to show you how you can participate in the current Byteball airdrop for Steem users. All you need to receive your Bytes is a Byteball wallet and a minimum reputation of 30 on Steem.
Note: By following this tutorial, I will receive a referral bonus after you received your free Byteballs.
---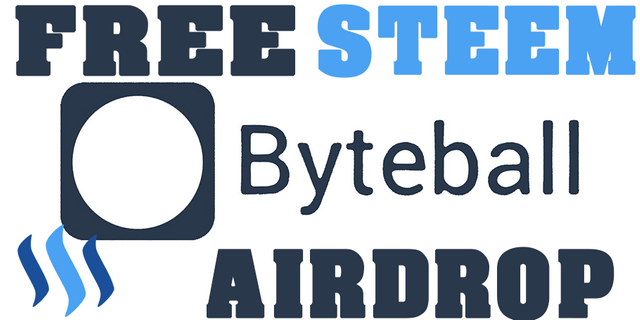 ---

As I said the first thing you need is a Byteball wallet. If you don't have one you can download the official wallet by following this link: https://steem-byteball.org/#URR6TMBL6DKSHIVI2HE325WPDP67D7VS



---
UPDATE: Byteball improved the system. Now you just have to use my link to download the wallet and you will automatically receive the funds to attest your account.
So you can ignore the following steps.
---
The first thing you have to do is create a new wallet and send me the address of your wallet (You can just paste it in the comments). You need to tell me your address because there's an attestation fee (currently 0.000049 GB), I will send you the amount needed, so you can participate in the airdrop.
After you created a wallet and received the small amount of bytes from me (I will try to send them to you as fast as I can) you need to go to the "chat" tab in the wallet software. Click on "Bot store", find the "Steem attestation bot", choose it and press the "Add" button.
You will now receive a message by the bot, where everything is explained in detail. Follow the steps and you will receive your free Bytes within some hours.
Basically the steps you have to do are following:
Send your address
Connect your Steem account via SteemConnect
Choose if everyone or no one can see the link between your Steem name and Byteball address
Pay the fee of 0.000049 GB





Here's a screenshot showing how much $$$ you can receive.



You will receive half of the rewards immediately and the other half is locked in a smart contract for a year.
Have fun! As I said, I will try to send you the bytes as fast as I can.