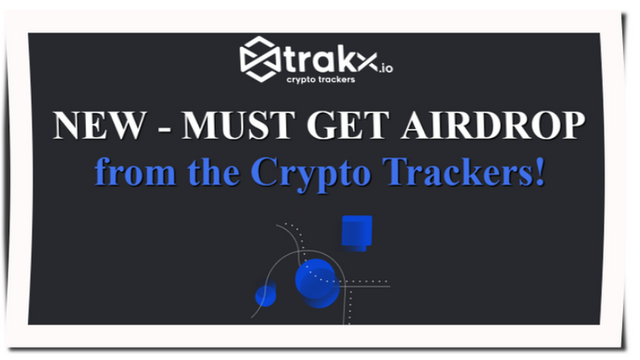 Yes, I know, this is quite a bold statement, but as far as I remember, never yet any new crypto company were giving away up to $500000 worth of tokens.
Of course, the $500000 does not have to be the exact number, the final amount and value of the tokens will be based on the success of the public crowdsale, but...
things are looking mighty good :-)
Trakx.io is building the first Crypto Tracker solution and their Crypto Trackers tokens are more than likely going to be a big hit in the trading word.
Those tokens are predicted to significantly reduce all fees associated with the setting of long and short positions on various cryptocurrency assets and to greatly simplify the whole process.
Users will be able to trade onto the platform digital tokens that are positively or negatively correlated to the tracked underlying crypto assets. Trakx will progressively offer a wide panel of Crypto Trackers which include, non-exhaustively, inverse trackers, levered trackers, basket trackers, and stablecoins.
You can read more about the ERC20 trackers directly from the company website https://www.trakx.io/, this post supposed to be about the "New - Must Get Airdrops" and not about the technical details of the crypto trackers.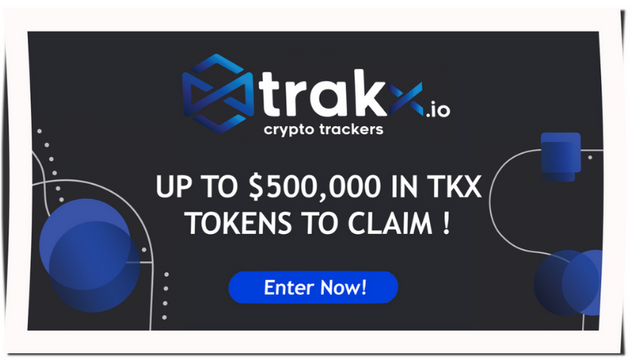 So getting back to the bounty, the whole thing is organized as a bounty contest! The contest system allows everyone to actively participate and earn entries for every completed task.
Every entry that we earn in this contest is equivalent to a stake in the specific bounty contest pool of tokens!
Here are some of the easy tasks we can do to earn entries:
Follow Trakx.io on Facebook
Follow Trakx.io on Twitter
Follow Trakx.io on Linkedin
Join their Telegram channel
Share your personal referral link
(As soon as you signup, you'll be assigned your own personal referral link. Sharing that link with your friends and online contacts will earn you extra entries.)
More tasks are to be added progressively. Everyone will be able to have fun and try to reach for the highest ranks in the Leaderboard.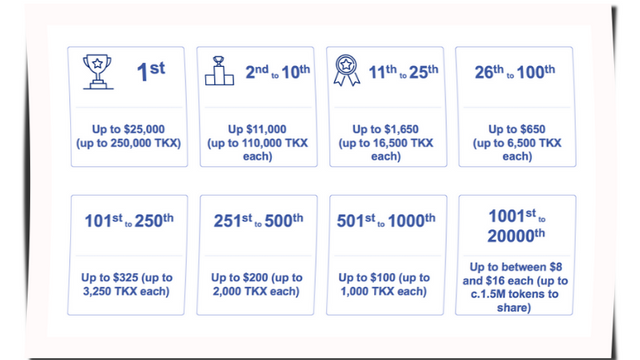 Please review the Tokens Reward Table above. **Everyone from 20000 participating members will receive at least between 80 and 160 TKX tokens each, which are equivalent to up to $16. I think this is well worth the small effort to register, and surely you would not have to do many tasks to be placed above the 20000 ranks.
This Airdrop really is a Super Simple One to Participate.
Just Signup with your email only, Enter your ETH Wallet, Verify your email, and Start Collecting Your Entries.
GO FOR IT and BEST OF LUCK!!