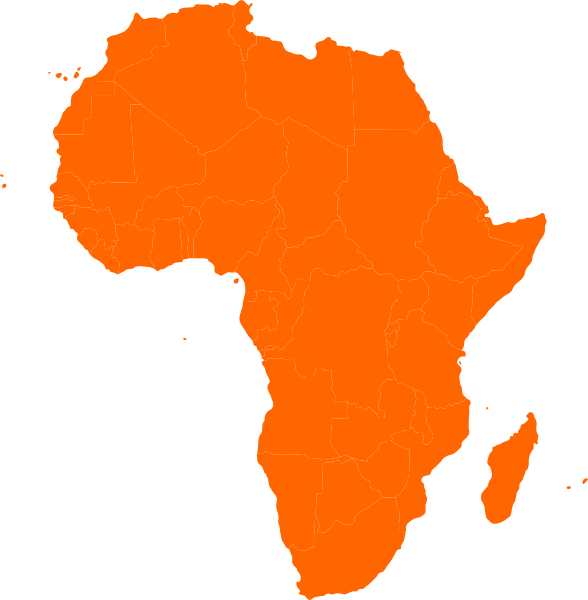 !
Introduction
The conception and adoption of blockchain, the technology behind bitcoin has created a lot of excitement and opportunities which has seen at least over a thousand projects backed by blockchain being formulated. While blockchain technology have been more popular with cryptocurrencies, it's uses are wide and vast.
Africa is plagued by many developmental issues that include extreme poverty, lack of access to modern technology, poor infrastructure, corruption among many others. I believe blockchain technology is best suited in tackling these problems. In other words blockchain technology is a match made in heaven for Africa's problems.
In this series I will be concentrating on how blockchain can be used to tackle developmental issues affecting Africa. I will be looking at particular problem and how it can be solved. I will also give examples on existing blockchain solutions being implemented in different parts of Africa.
Case Study 1: Remmitance
Brain drain has been one of the main issues affecting African continent with a lot of young educated Africans opting to seek greener pastures in the western countries like United States of America, United KIngdom, France and Germany. While this phenomen has crippled sectors like health it has also emerged as one top foreign currency earners for Africa with an estimated USD 36 billion being sent home from diaspora in 2017 according worldbank.org.
Clearly it's a huge market with major international players dominating like Western Union, MoneyGram and WorldRemit among others.
Problem
Sending money using the established accepted channels is very expensive with transaction fees averaging 10 % for Africa according to worldbank.org. If you factor in exchange rates and banking fees, the costs increases significantly. This has had a negative impact of deterring people from sending more money and also significantly reducing the money the beneficiary receive. If USD 36 billion was sent with transaction fees of 10 % that would mean around USD 3 billion was spent on fees alone, money which could be used to significantly fight poverty.
Solution
In order to save on these high transaction fees the African diaspora can change the money they want to send to cryptocurrencies like bitcoin and then send the bitcoins to the intended beneficiary in home country. The recipient will then change the bitcoins to local fiat using local bitcoin exchanges. This solution is fast and cheap.
####Example
Sending USD 789 from United Kingdom to Zimbabwe will attract a fee of about USD 46 with Western Union. While sending the amount using bitcoin will cost around USD 2 dollars and at most USD 8 dollars which is a significant reduction in transaction fees.
###Pros
Sending money using cryptocurrencies is very cheap and affordable. It is also very fast.
###Cons
Cryptocurrencies are highly volatile with the prices constantly changing. There is a risk that price can significantly drop while the transaction is still in progress resulting in huge loss. This reason will make it difficult to convince people to use blockchain for sending money.
Bitcoin also experience network congestion which can result in transactions being delayed with some taking up-to a day to complete. This can be a major inconvenience to time sensitive transactions.
Liquidity is a major challenge with local bitcoin exchanges recording low volumes of trades thereby potentially making it difficult to convert cryptocurrency to fiat.
Conclusion
Cryptocurrencies and blockchain are in their formative years and as a result they are not quite ready to be widely adopted as remittances solution for the majority of diaspora. Issues like volatility make them risky, but if one is willing to take the risks, the reward is huge. However as the technology and the markets evolve, these issues will be greatly reduced and I expect blockchain technology will be the widely used to send remittance.
Looking forward to hearing your opinions in the comments