Excerpt: check yourself – when you go on a date, who do you see in front of you, a gender, i.e., a man/woman or merely another human being? There is a gender dichotomy in our world which leads to the "battle of sexes", and therefore no wonder so many relationships fail and so many people are lost in the search for love. In this Q&A I offer a refreshing approach – get out of the box, see your partner as another human, like you, who has many sides and aspects within them, and who desires, together with you, to find the balance. A balance that will lead both of you to mastery and great love relationship.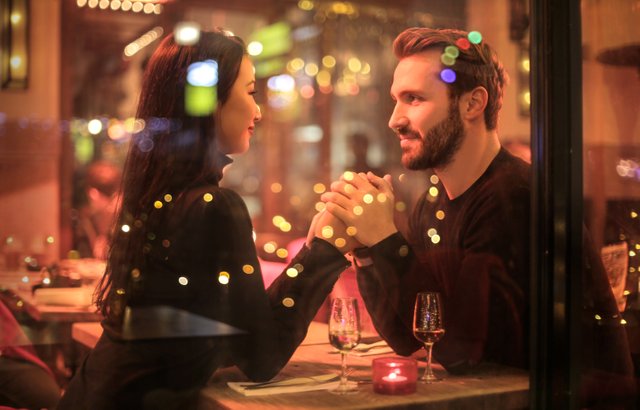 ---
Hi,

Have you ever read the book "Men are from Mars, Women are from Venus" and if so, what do you think of its content?

Effi
Dear Effi,
You are referring to the book: "Men are from Mars, Women are from Venus: A practical guide for improving communication and getting what you want in your relationships", authored by John Gray. The book was first published in 1993 and I mention this fact to stress that the worldview of the author was then, as expressed in the book, dualistic and hence incompatible with the perception of wholeness, which dominates the path the world walks on nowadays.
His archaic perception about men and women has caused, until today, much of the confusion, distress, and trouble that many individuals and couples have suffered from. That perception is, of course, a self-fulfilling belief. If you are brain-washed to believe that you are very different from your spouse, then it might lead you to think that the gap is so vast, so incredible, that no matter what you do, you are destined to always be distant from your spouse. Do you see how miserable such life can be?
Not only that, it directly affects your own growth, for how can you achieve union inside if you don't allow yourself the best tool available – the striving to unite with a partner on the outside?!
Indeed, there are patterns of energies in each person – feminine and masculine – and each human being (I am generalizing here) who was born with one of the patterns is urged to reach a balance through assimilation of the so-called opposite pattern. Nevertheless, an inherent dichotomy between women and men, inflicted from birth, is an illusion.
The book remains attached to its main theme. It says that a man or a woman who desires to have happy relationships must acknowledge the existence of the gap between the genders and should play the game according to the rules.
I, on the other hand, claim - change the rules and become the master of the game itself.
What rules are to be changed? Those are the beliefs that you have about the reality and your relationship in it in particular. Check the following list which describes a dualistic perception of the man-woman relationship and see how you have been confining yourself to a limited world:
Men and women are innately different
I need to follow certain rules to attract the man/woman of my dream
I am too ugly and will never find my dream spouse
Men are from Mars; women are from Venus
In order to marry a smart/beautiful/rich/sexy man I need to be rich/smart/sexy myself
Opposites attract
All men are cheaters; all women are bitches
To make my man stay with me I must take care of him and pamper him
To make my wife faithful to me I must control her
Men only want sex; women only want emotion
And so on and so forth. Gray's book presents one line of thought then, the dualistic perception and I present another line of thought that is more expansive, consciousness wise.
Are human different? Of course, we are. Are the Adam and Isis wounds old and need to be addressed? Definitely so! But we are different not because we were born with certain body parts or act in a masculine/feminine way.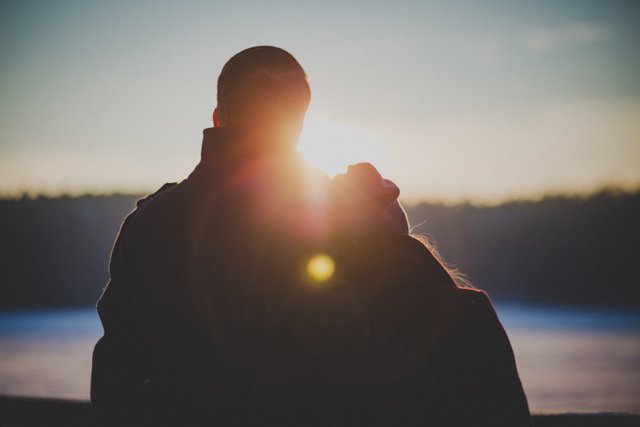 My advice to you is that when you meet a new man, don't put him in the box of "a man". Rather, look at him as a human being, who has many aspects within, who is thriving to become all that he is, who is eager to balance the man and women that within him, and like you, he is passionate to find another human being who wants the same. When you approach a relationship from this point of view, you are speaking directly to the soul of the person and by that allowing a much healthier beginning for your potential love connection.
And so, now it is for you to choose which perception is right for you. The dualistic outlook? Wholeness? Or something else in-between?!

I welcome comments your own dilemmas, questions, or dreams and I'll reply with my suggested inputs.