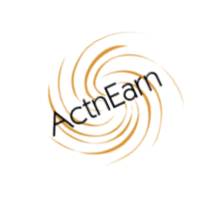 Introduction
Steemit has announced the release dates for SMTs. This is something that was topic of discussion each day in various forums dedicated to steem blockchain. With this announcement now we know when it is coming. It is giving all project teams enough time to start preparing for the day.
We believe visibility of this announcement need to be increased outside steem platform so that more and more people know how this community is working together for a common goal and they also feel attracted to join Steem. You can help us do that and at the same time earn upvotes from @actnearn.
What you need to do
Follow @actnearn
resteem this post
Open the link given below
Share it to your account on twitter or facebook or linkedin or any other social media platform
Then share the link of your shared link with us in comment
What we will do
@actnearn will upvote your comment if

Account from which you shared has >20 followers/friends/connections
Link to be shared
Follow us at
Support us by Delegating SP to ActnEarn
To delegate SP to @actnearn you can use this link https://steembottracker.com/delegation.html to enter your username, the amount of SP you want to delegate, and place actnearn as the user you are delegating to.
To know more about the actnearn project pls read our introductory post