Morning Walk at Fort Trumbull Beach
This morning I slept in a bit for me getting up at just before 6 Am, well I woke as usual at 4:15 and then snoozed back off for a bit.
I then headed to Fort Trumbull beach for a morning walk and here are a few shots taken with my Iphone along the beach, not to long a walk only about 5000 Steps and the rest, were a bit of shopping first at the local camera shop which had its annual clearance sale on, I did check around and was tempted by a couple of things but I was strong and since they didn't have what I was looking for I managed to not make a dent in my wallet, but I achieved what I had planned and had a quieter day stepwise.
Starting this post with a couple of shots taken with my Sony Camera from a previous walk on this beach, the tide was low when I took this shot and this is looking along the beach another beach with some nice properties with beautiful beach views, and a few of them also have boats out on the water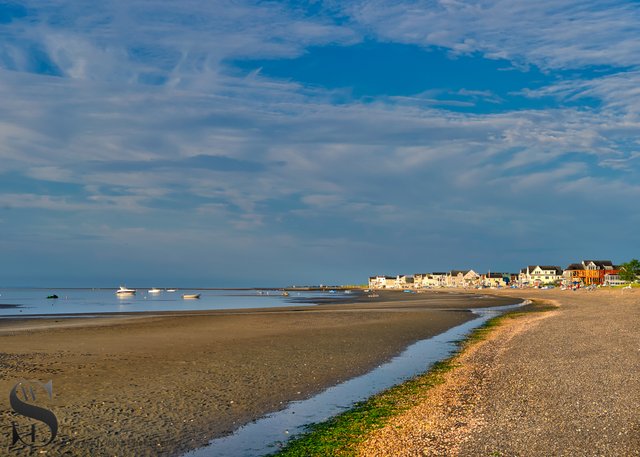 Sony A7iii 38 mm F8 1/200 Sec ISO 125
Click here to view larger



I do love visiting the beach anytime but especially at low tide when these tidal pools form and reflect the clours and clouds of the sky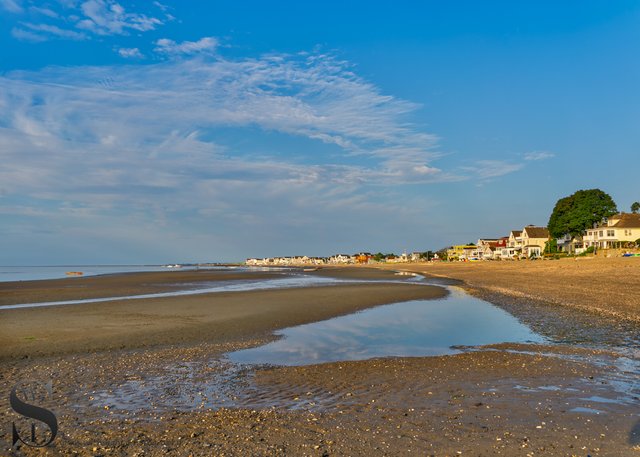 Sony A7iii 16mm F8 1/200 Sec ISO 100
Click here to view larger



and now a few shots of this mornings walk on the beach taken with my iphone.
This first shot was taken beside the yacht club where I started my walk, with some nice subtle colors in the sky and some cool cloud formations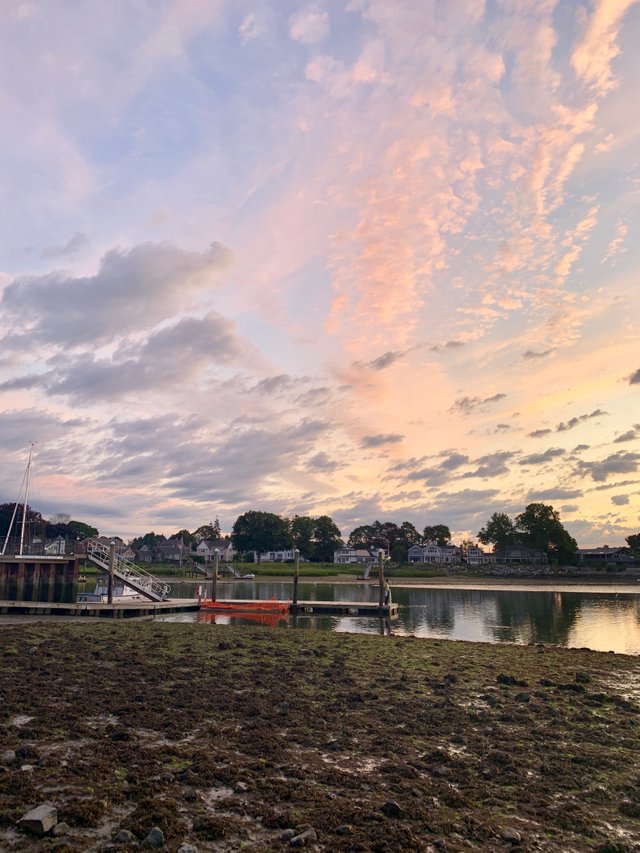 iPhone XS
Click here to view larger



And then I walked along Fort Trumbull Beach, this is looking back towards the end of the beach and across to Gulf Beach, the building you see is one of the condos that have been built where Fort Trumbull used to be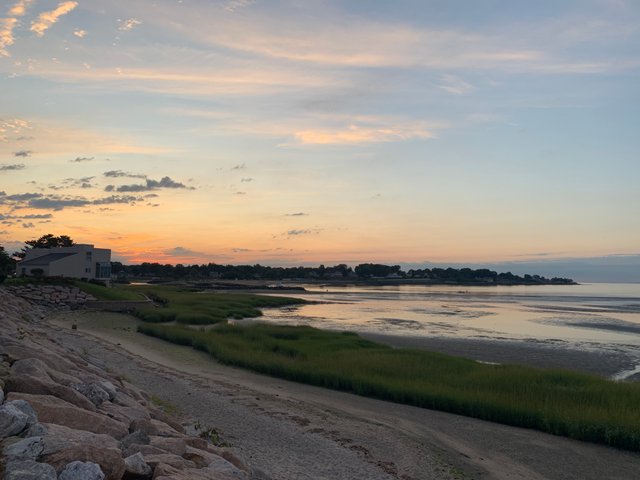 iPhone XS
Click here to view larger



you can see the rock walls alongside the beach at this are, this is looking the opposite way of the previous shot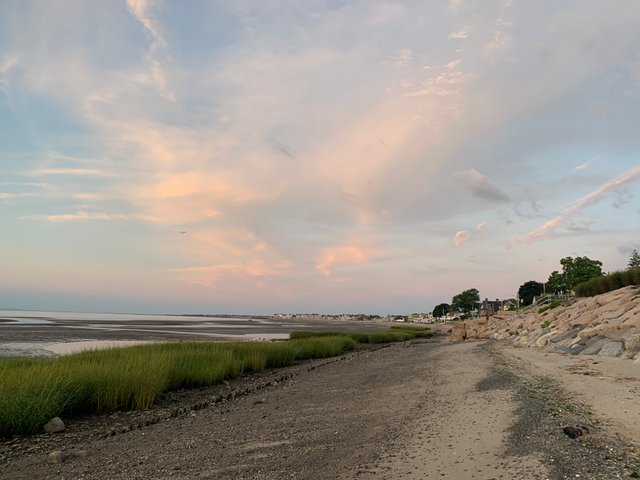 iPhone XS
Click here to view larger



And a bit further along the beach again Looking back as the sun was rising I liked the colorful glow on the puddles formed by low tide and a few birds flew into this shot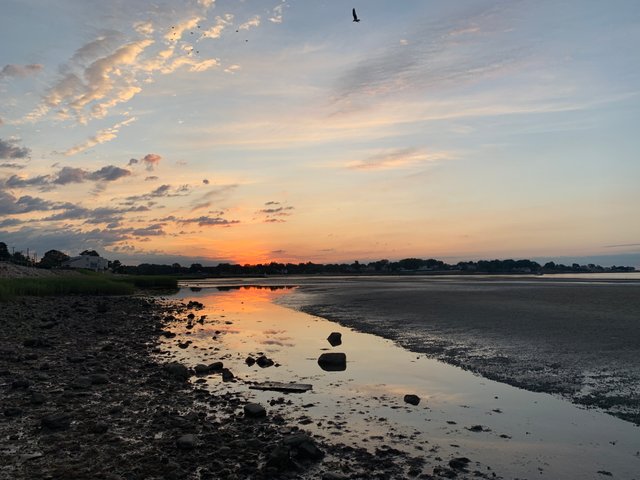 iPhone XS
Click here to view larger



And I couldn't resist a shot looking out at Charles Island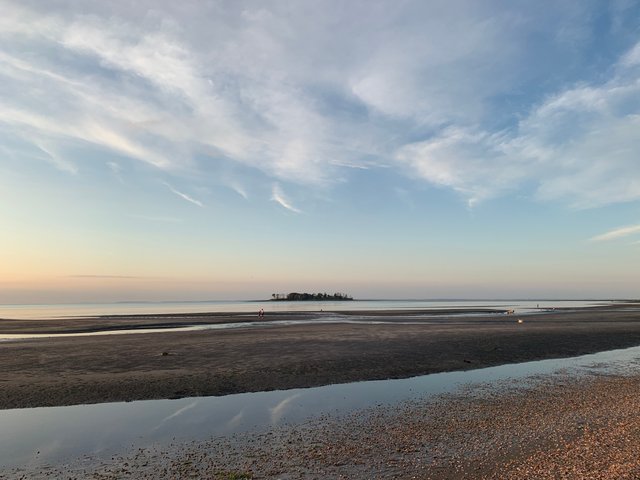 iPhone XS
Click here to view larger



And Just near the end of my walk looking from Fort Trumbull beahc across at Gulf Beach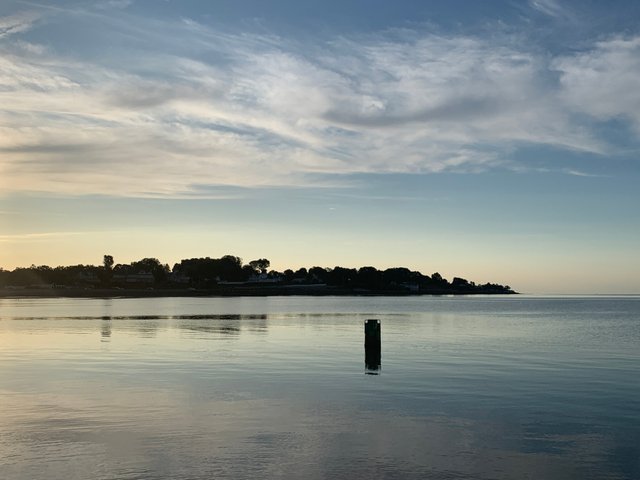 iPhone XS
Click here to view larger
And that's all folks
---
unless stated otherwise all photos used in my posts are taken and owned by myself, if you wish to use any of my images please contact me.
---

---
steemusa is a Community for and supporting those from of in the United States, and now is in the process of rebuilding stronger than ever join us on Discord








!



7345

Daily Activity,Walking,Photowalking