"Millions of Steps" glitch found in Actifit iPhone App on Day 1 (Worked on Day 2!)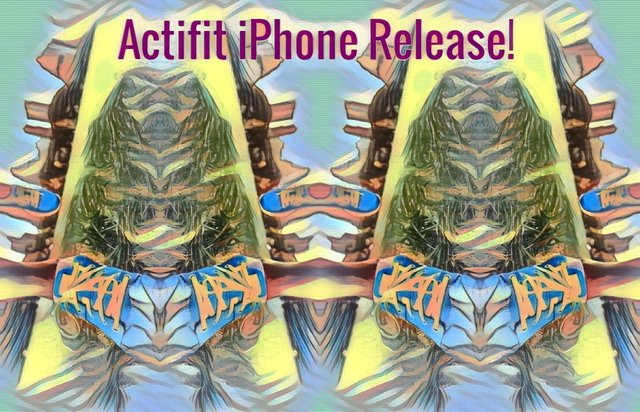 Howdy all!
*
I thought I'd make a short post officially re-introducing myself because yesterday, the Actifit app was finally released for iPhone after gaining the approval of the Apple store and I couldn't be more excited to start logging my activity! The
@actifit
initiative was my main reason for making this account and I've been waiting patiently for a couple months to be able to dive in.
Unfortunately, I had something very strange happen when going for my morning run. The app was working fine up to 3000 steps or so, but next time I looked it had glitched all the way up to nearly 2 MILLION!
*
*
I also noticed that I am apparently not the only one experiencing this problem, as shown below on the daily leaderboard!
*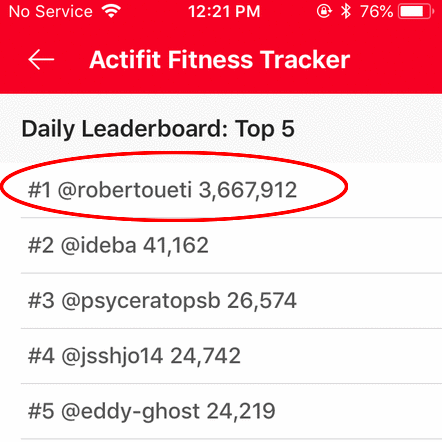 *
It's a bummer, because I want to post the results and start earning Actifit Tokens, but I don't know of a way to reduce the number or clear it to start again. I reached out to
@actifit
on their post about the iPhone release, so I will update this post with the team's response once I receive one.
Granted, I could probably uninstall the app and reinstall it, but that's a rather inelegant solution. That being said, if there's no better way to rectify things, I'd do it. However, as of now I don't know what caused it, so there's no guarantee that it wouldn't happen again.
For reference, I have an iPhone 5S that is quite old, so it could be caused by some deficiency in the censor due to age. I'm planning on upgrading to a 6S in the next couple weeks and maybe that would fix this issue.
Anyway, I'm still just as thrilled about the project and I'm sure a solution will be found, but I just wanted to document what happened and give everyone a quick update! Have a fantastic day everyone! Stay tuned for the team's response.
Edit: I learned from @mcfarhat that they are aware of the issue and currently testing out different fixes for an update which will be rolled out soon!
2nd Edit: On the next day, my balance had reset to zero and the app worked fine for the second day! Haven't seen this glitch again so far.
*
Post and image edits by @stay-active

for Steemit on Sept. 4, 2018
image source