Do you remember that music from the nineties called "Jump", from a group named Kris Kross? If not, you're missing a pearl! Here it goes:
And well, that could be the theme for the gym class I attended today! It's something called Air fit, where you basically jump like crazy in a trampolin, to the sound of pumped up music.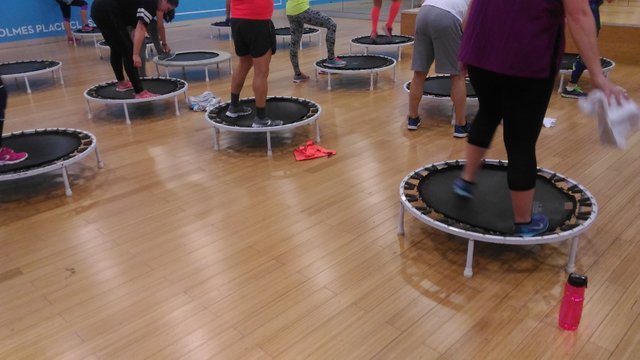 Just instead of a band, there was a crazy instructor trying to make our lungs burst.
---
I have to admit I like the class thow, I do get along with high intensity workouts! It was the first time I tried to measure how much movements actifit would register, so I place the phone in my pocket. All the jumping up and down, plus house chores, and there you go: a tiny tiny bit over the 10k movements I normally set as a post objective!


10049