Blue Mountains weekend with a bit of trail running - My Actifit Report Card: February 15 2020
We've come up to Katoomba for the weekend. This morning we walked into town to get some groceries and have some brunch.
Later I went out for a 10.52 kms run. On the run the highlight was an impromptu side-trip along Prince Henry cliff walk - much-needed trail running training for the 6-foot track marathon coming up in about a month's time. Unfortunately I'm behind where I want to be with my training at this stage. We'll try to come up again in two weeks' time so I can do some training runs along the 6-foot track. I wanted to do some tomorrow but there's been a big storm tonight so the trails will probably be full of puddles (there were a few along Prince Henry today from last week's rain!).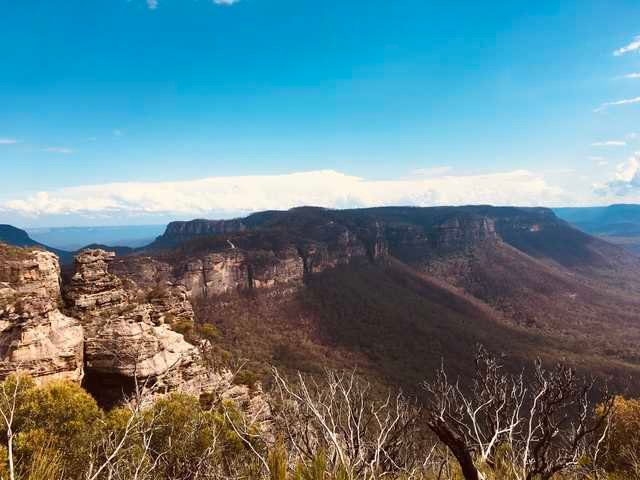 In spite of the recent bushfires the Gross Valley still looks stunning - I took this from Boars Head lookout this afternoon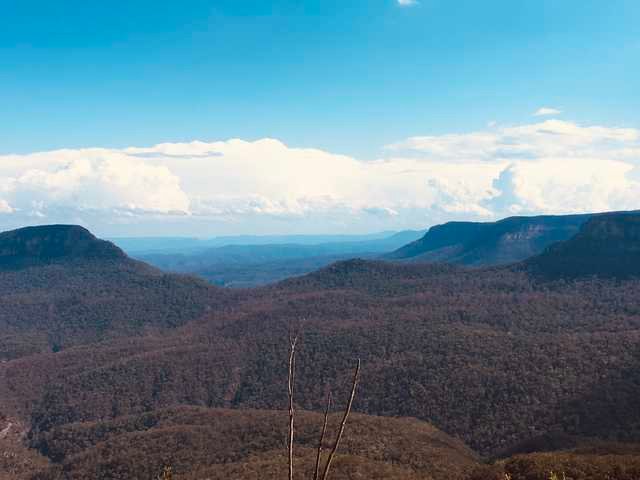 This was the outlook along Prince Henry Cliff walk


17739