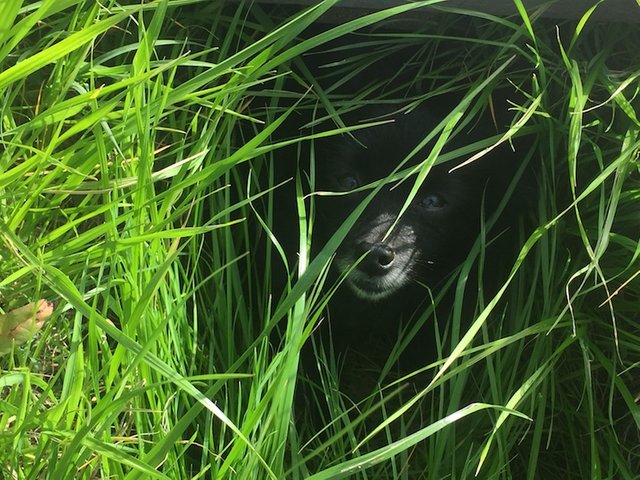 This morning, I visited my friend's house. We met in a Permaculture Design Course and have spent a lot of time in each other's gardens.
His looks great!! He will be moving in a few months and is selling his house.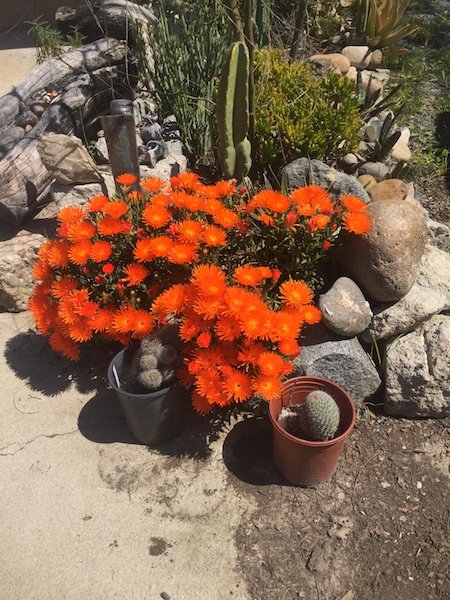 If you want to move to San Diego and have a yard full of all kinds of plants, ponds and cool places to sit, tell me and I connect you!!
I picked up a bunch of plants from him. Once home, I started working on my yard.
Miss BB was silly and hid under a pallet bridge I have going over my rainwater harvest ditch.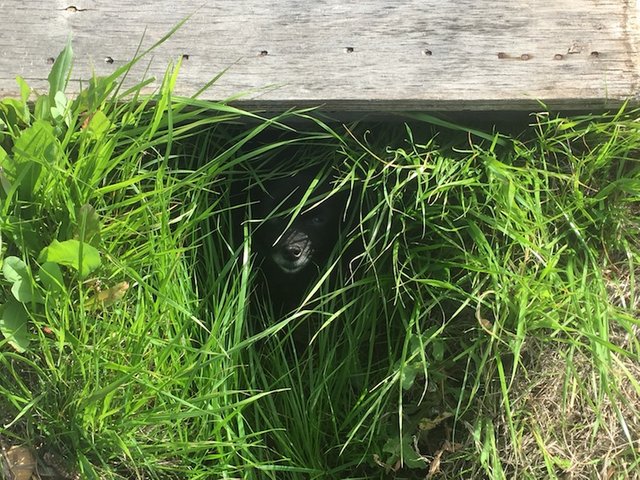 I think it looks kind of cute when she peers out from behind the grass like she is a wild animal or something.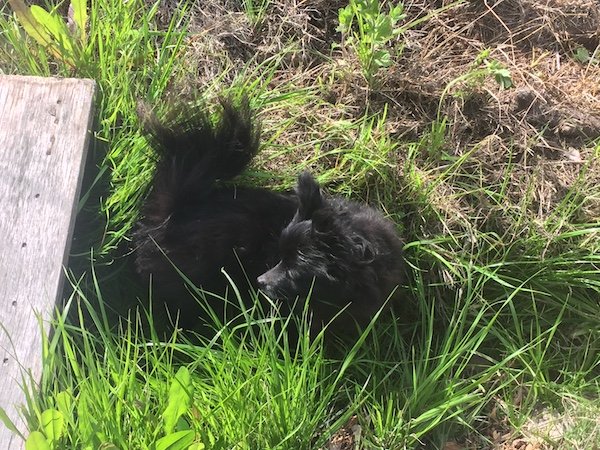 Here she is, coming out and being her goofy self again.
I planted a bunch of reeds in the water harvesting ditch and continued on my blackberry eradication quest.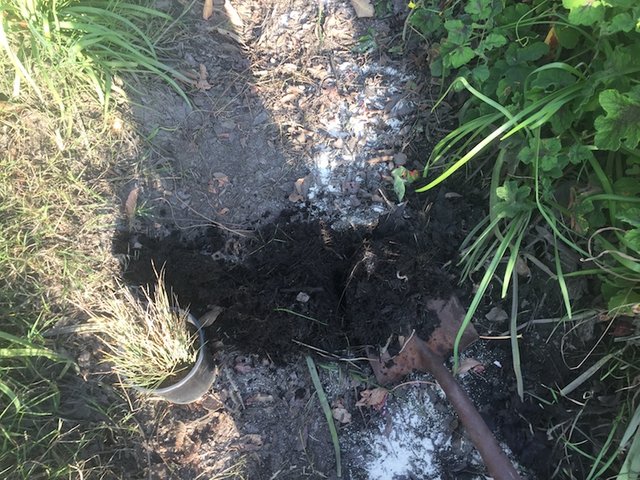 While I was digging a hole for the plant, I saw this huge rainworm. Had to take a closeup of it. I love my worms!!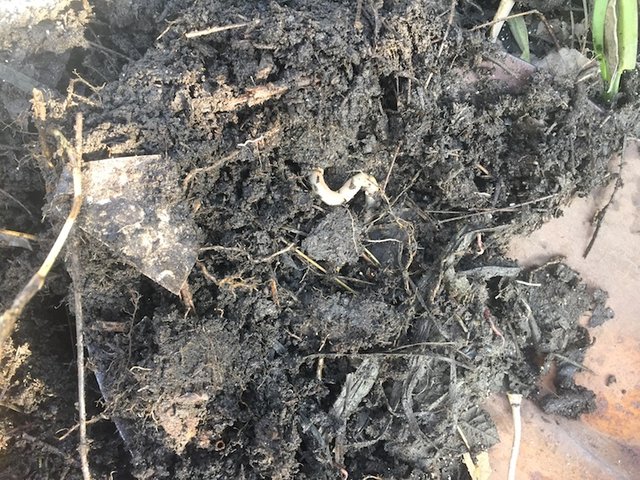 Then I cooked a bunch of food. Kohlrabi from the garden. So yummy!!!
Hopefully it will rain tomorrow so I can get something done inside.
Wishing you all a wonderful day - or night. Off to bed now.

Join us for the daily 5 - Minute Freewrite. Check my profile for a new prompt every day.

All images are my own unless otherwise cited.



Animation By @zord189

#SoCalSteemit is building and supporting the Steemit community of Southern California. If you are from SoCal and are into creating quality content here on Steemit, we'd love for you to follow us @SoCalSteemit and join our group on Discord!



Click on the graphics to vote for Enginewitty as a witness
I am a proud member of the Dtubefamily777 created by @nathanmars.
Join us at the Freewrite House for fun and games!!! Weekly drawing for SBI memberships and so much more!!


Post from Instagram, Twitter, YouTube and other social media accounts to your Steem account using Share2steem. Here is my referral link
Join @Actifit, become healthier by being active and earn as you walk. My referral link
On Twitter: https://twitter.com/MarianneEWest


5095