My Actifit Report Card: February 4 2020
It was lightly snowing this morning. I rode my e-bike down to the disc golf course to play with my friend. I never know if I should wear my glasses and have them get all fogged up or put up with having a bunch of snowflakes hitting my eyes. I opted for the snow in eye method today.
Disc golfing was cold but fun. My friend and I played a couple of rounds of 17 baskets. One of the baskets was removed to prevent damage to it from stuff floating along in the river. The river ran very high for a bit. This morning they still had the road closed so I parked at the far end of the disc golf course but they opened the road back up after a bit.
My friend was a little late so I entertained myself practicing drives and putting.
By the time we were part way through the second round I was getting pretty tired and my rag was so soaked I could not dry off my discs very well. The ground was getting a bit slick and the wind was kicking up. I ended up not doing too good on the second round but that's okay - there's always the next time.
The first orchid flower for this season has finally opened up today. It has been some time since I first saw the buds forming. Here's a few pictures: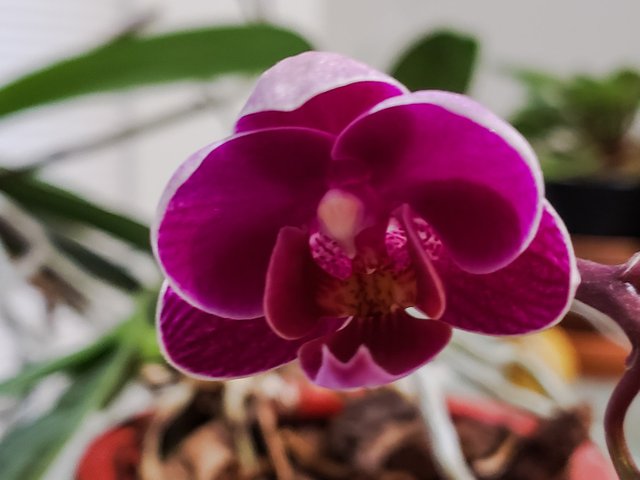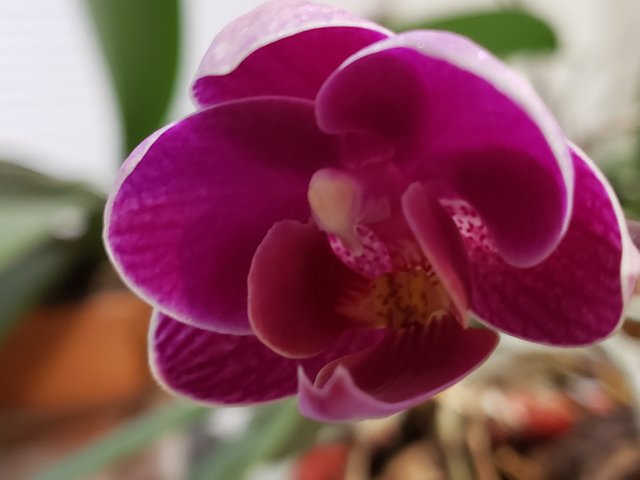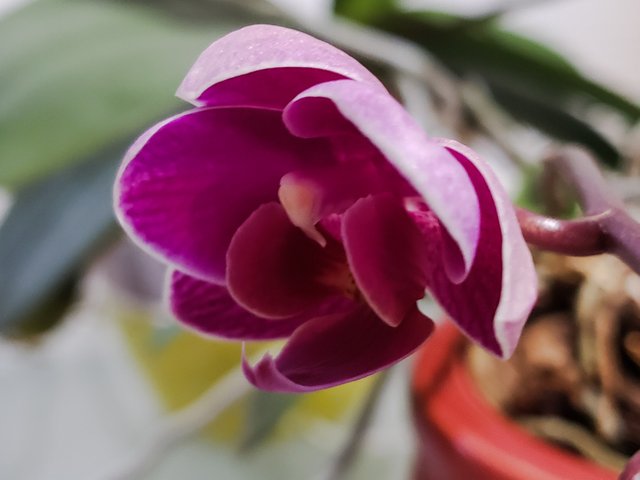 It is supposed to rain a bunch the next few days and the river may flood again. If it is not too rainy I'm planning to play disc golf again tomorrow.
I"m feeling pretty tired now and I must have done a few more throws than usual because the step count was high. All in all it was a very fun day for me. The snow never piled up very much and did not get us very wet. This evening it is back to rain.
---
Thanks for reading! I always value your support and comments. The pictures were taken by me with my Galaxy S9+. Text and graphics copyright lightsplasher & litesplasher.

---


17320

Cycling, Daily Activity, Golf, Walking