My Actifit Report Card: May 8 2019
I rode my ebike all the way to my favorite technical disc golf course today. It was around a 24 mile round trip. I played nine baskets there but it was getting towards lunch time and so I didn't finish all eighteen baskets.
The weather was really nice but already feeling a little hot by the time I got to the course.
Here's an interesting looking abandoned building that I went over to take a closer look at: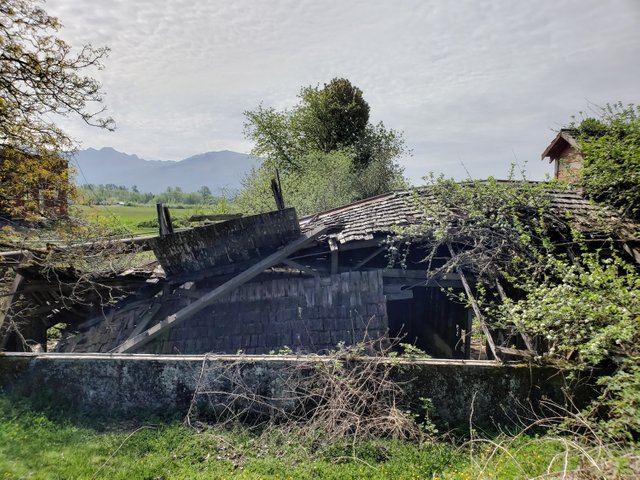 As I looked it over I noticed something interesting sitting down in the rubble: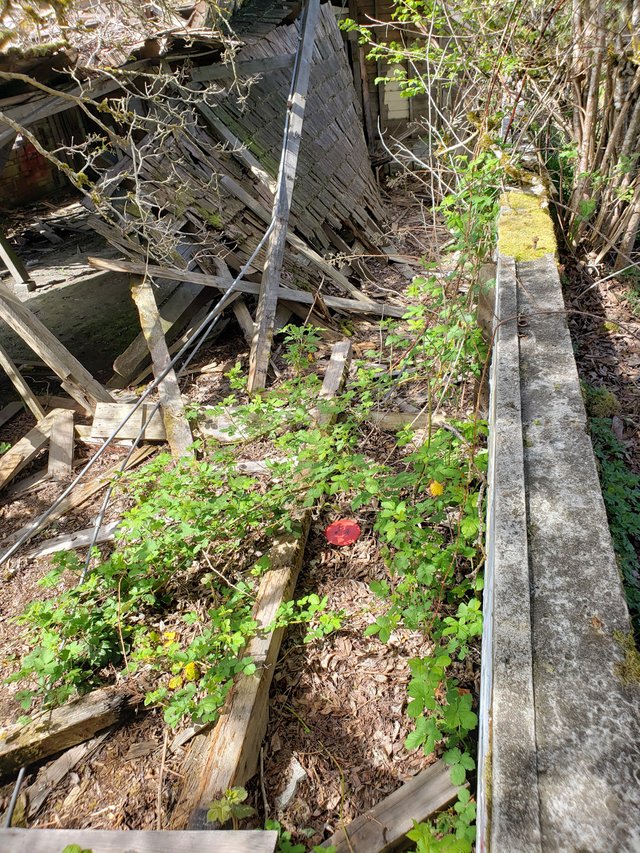 It was a disc golf disc that someone had lost but it was in a rather difficult area. I went around the front side of the building and went inside.
There were a lot of loose boards inside and I was thinking I should be careful not step on a nail. Just after I thought about this I felt a nail go through my shoe. I was walking very carefully so it did not go into my foot. It surprised me because I did not see it all (but I wasn't wearing my glasses and I'm a bit near sighted).
The place was pretty interesting to explore and I got a nice disc in GStar plastic. Someone had been playing catch with a dog with it though. There was a bite mark in it but it was largely cosmetic. I tried throwing the disc and it flew very nicely. This kind of plastic is a premium grade that I like a lot. It holds up better than the cheaper plastics but it doesn't do to well against dog teeth.
On the same course I scored a birdie (two throws) landing a drive in the middle of an island area surrounded by an out of bounds area. The closer disc below is where the throw landed: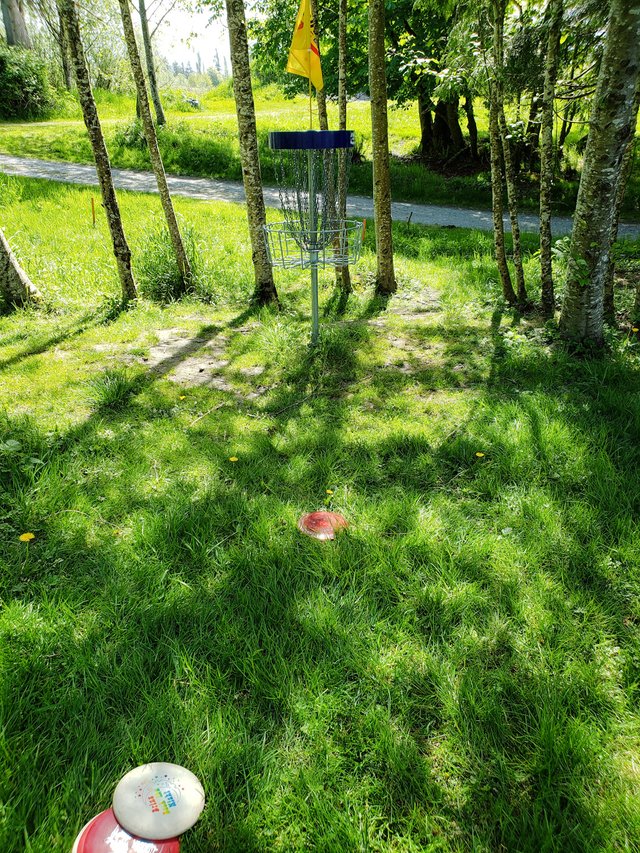 On the way to the island in bounds area I noted another disc that someone had lost in the out of bounds grass. The grass has been growing taller this time at this time but this disc was pretty easy to spot.
So I ended up with two discs. Neither of them had any contact information on them so I've added them to my collection.
I have not lost a disc myself for a while since I got the Tobu disc with a tracker on it. It is a nice control driver that I can find pretty easily. (It is actually this disc I scored the birdie with.)
When I got home I mowed the lawn and did some yard work.
I think I over did it a bit today my legs were cramping just a bit earlier. They feel fine now however.
I am really enjoying the ebike, you can go haul more gear and weight and still get up the hills without stressing as much.
---
Thanks for reading! I always value your support and comments. The pictures were taken by me with my Galaxy S9+. Text and graphics copyright lightsplasher & litesplasher.

---


16382