Today I took a long walk with Dog-oh through the usual areas. The weather was a bit cooler but sunny and really nice.
Lots of spring plants are starting to come up in the garden. The imported Royal Lillies from China are starting to come back up now. I think this time they should flower because the weather is getting much better. When I first planted them it was too cold and they came up and budded but the flowers never opened before the snow.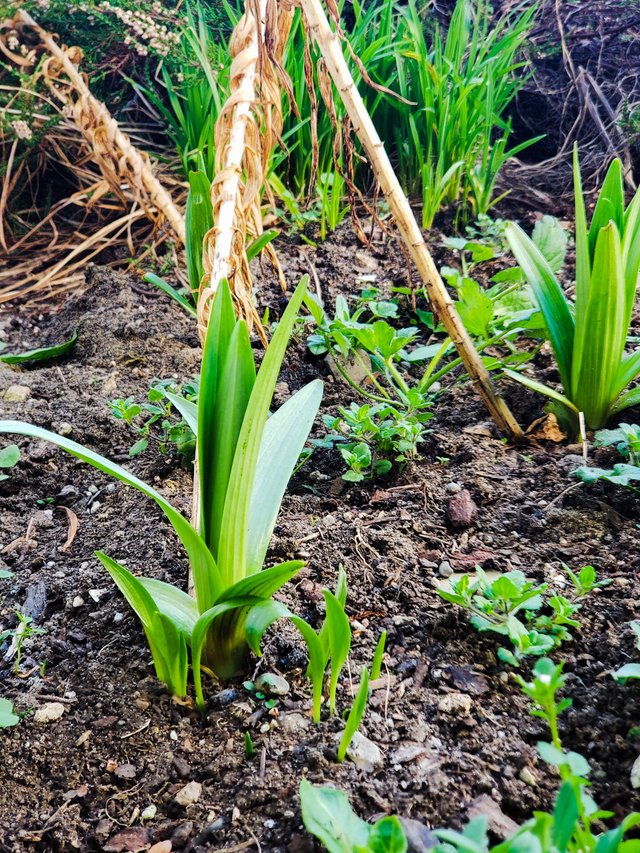 I'm looking forward to seeing what they look like when they finally open.
I guess meat is back on the menu again after a lengthy break from it. Social pressures and all make it easier to eat what others do. I'm still pretty happy not eating meat though and really don't like to eat pork.
Eating some meat is nice in the summer season to use the barbeque. I also like to grill asparagus when I cook meat. These tasty ones came from Mexico. Having a variety of things to select from in the store in any season is very nice.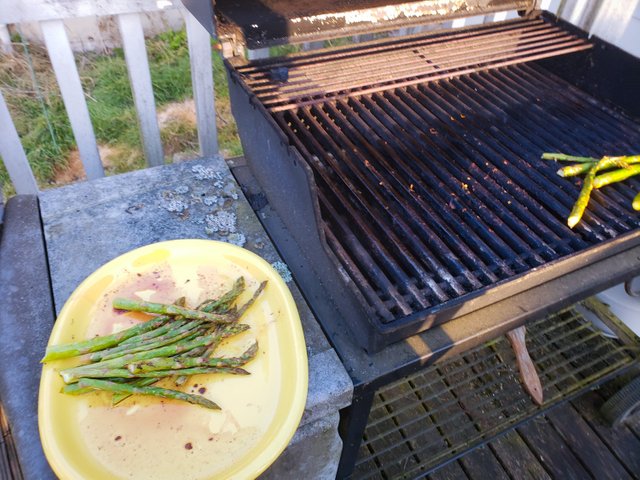 Most of my day was spent reading user licensing agreements and reviewing documentation and code. I'm getting really excited about using Enjin coin in some type of project. I have some ideas about what I want to do but I'm not really ready to say much about it yet. It will be a type of non-violent computer game if I can get everything to work alright.
I haven't quite decided what platform to release it on at first yet but I'm leaning toward an Android application that you can play on your phone. It will have special items you can purchase to use in the game. These items could be traded or melted down for the Enjin coin once your done playing the game.
I used to be very into playing computer games although I have not done much of that recently, plus I've developed them for companies in the past. With any luck eventually I might get something done.
---
Thanks for reading! I always value your support and comments. The pictures were taken by me with my Galaxy S9+. Text and graphics copyright lightsplasher & litesplasher.

---


7208

Moving Around Office, Walking