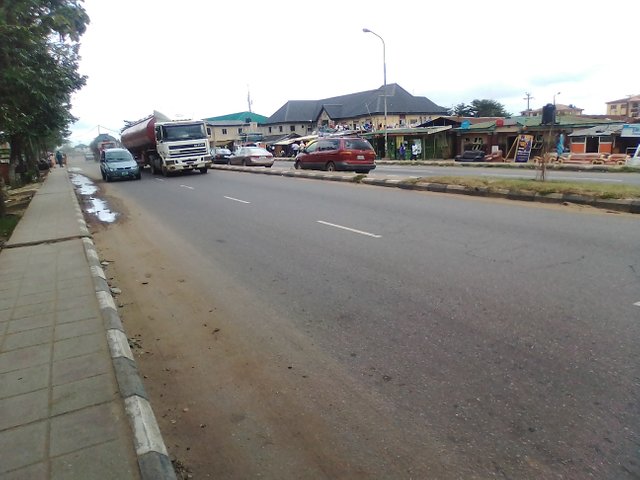 Hello friends🕺,
Thanks for dropping by.
For the first time i used the post Yesterday feature on actifit and worked. I guess we all know why some of us were not able to get our report posted. Today I was doing the working today and looking at Steem and wondering if the issue will be resolved so that I can send in my report. At the end of the day all went well.
I went to the office going by public transportation and that got me some steps moving from one bus station to another. During the lunch break I went to do some market research at the local market.
I also went for a walk in the early evening trying to see if I could hit the 10k mark but I didn't get that score because Steem wasn't going for me yet so I just did as much walking as I could do and head back home.
Another oldie from Micheal Jackson titled "Come Together" it was originally done by The Beatles. I think all the Devs on this blockchain are putting in their best to make things work out fine and I think it is easy for us to just relax and say loads of stuff without knowing how much they are working to resolve the problems that prop up. So those bugs with juju eyeballs, can you give the devs a break please. Lol. Cheers guys, do have a lovely night rest.
https://www.youtube.com/watch?v=ubR9cXWkXv8
Michael Jackson - Come Together
Thanks for reading my post, like I always say, upvote it if you liked it I'll truly appreciate that. Keep your comments coming and follow me if you have not already done that. Again, thanks a lot for your support to me always.

If you are using the @actifit Dapp that means you post daily because you are expect to post your daily report count. Wouldn't you like to earn more rewards via the upvotes you receive? Here is introducing @upvotebuilders!!! You can join any membership level you want based on your delegation to the community pool. You can check out our latest report below:
Join Partiko And Earn Free Points
I'm using Partiko to make friends and have fun on the Steem blockchain while also earning points which can be exchanged for upvotes. You should as well! Here's my invite link:
https://partiko.app/referral/ketcom
You will get 1000 Partiko Points for sign up bonus, and you can exchange them into Steem token!
You Need To Join Qurator
Are you a good high quality and original content writer? Then you really need to join Qurator, they have a lot of benefits that will help build your account, improve your writing skills, increase your understanding of the project and they have a lot of weekly competition going on. There are also many opportunities to earn more once you become a member of the community. You can check out my post about how to be a member and other ways of taking advantage of what the project has to offer here.
Join Actifit
Actifit: An innovative dapp that rewards your everyday activity! Why not click here (my affiliate link) and join today so that you start earning (AFIT) tokens and STEEM rewards via upvotes on your Steem posts. Please join using my referral link below:
https://actifit.io/signup?referrer=ketcom


7911

Moving Around Office, Shopping, Walking