13K on a nice cool late summer day!
Not too much activity even though the number looks good! Just moving around the house and going out on some errands.
I'm playing #Prospectors and #SteemMonsters, like usual. I got one of my prospectors a shovel in addition to his spade, so he can earn more gold now.
In steemmonsters, the season is almost over and people are at their highest ratings. It's hard for me to win with my best account so I'm playing my alt.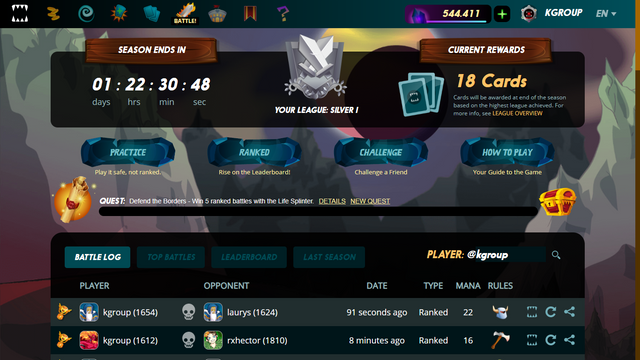 I just got up to the Silver I league! Now I will get 18 reward cards when the season ends in 2 days.
I hope you all had a great day! ❤👍❤


13073