11K on HF21 day! 😎👍
Hard Fork 21
Well we got through the hard fork without too much trouble. There was 1 bug that was hard to find but the team found it and fixed it within a matter of hours. I haven't had any other problems the rest of the day!
Now we just have to see what kind of rewards our posts will get and what kind of curation rewards will get for our voting. We are supposed to get higher voting rewards now, so vote for all my posts so you can get that higher curation reward!!! Jk jk jk 😝😃
My Activity
Today I got my exercise from walking. I cut the lawn and also walked around Walmart. I had to get new windshield wipers because both of mine broke at the same time!
SteemMonsters
After the hard fork and the downtime from the hard fork bug, I went back to #steemmonsters and I've had a pretty good day. By the time I finish tonight, I will have accumulated over a thousand DEC. Also I finished a daily quest and found something new. Take a look at one of my cards in the top row. I was shocked to see that! 😮😍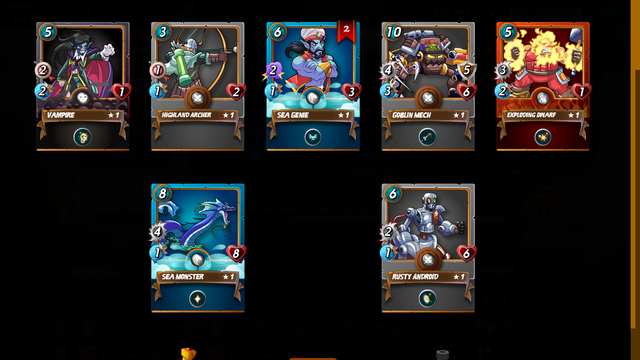 WOW, they doubled up one of my cards! 2 Sea Genies!
Until Tomorrow,
I hope you all had a good hard fork 21 day! ❤👍❤


11114