13K on a Happy Friday! 😃
Dragon's Milk!
My taxes are almost done. I'm looking at 3 30 minute green candles in a row for Steem on Bittrex. I'm sipping a bottle of Dragon's Milk! All things to be happy about. 😃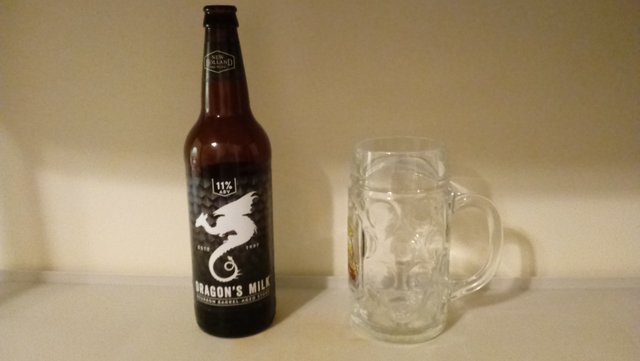 I got my exercise today from walking and doing household chores. Also from moving around to music like usual. I'm drinking this beer called Dragon's Milk and it's basically beer with whiskey in it. It's 11% alcohol which is a lot more than regular beer. It's really better for sipping then drinking. I'm not a beer reviewer so I can't really describe it well, but it has a lot of complex flavor to it that you can taste if you drink it a little at a time.
One bourbon one scotch one beer - George Thorogood! That's basically what Dragon's Milk is!
Drug Wars Rolepay!
Earlier today I saw that @dearw had battled me in @drugwars. She just sent one spy so it was more of a friendly visit than a battle. I think we should start a thing where we add some sort of dialogue to these battle posts that drug war lets us post to steem. Let's role-play a bit, shall we? Does anyone else want to do this?
I did something very basic but you can see it here:
https://steemit.com/drugwars-fight/@kennybot/ken995a886793
Weekend, Game and Website!
Got any plans for the weekend? I need to finish these damn taxes so that I can get them in the mail Monday. Then I can get back to my perpetual guess the number game. And then I'll get back to FunnyCuteCats.com.
Wishing you all a wonderful weekend! ❤😻❤




13013

Daily Activity, Dancing, House Chores, Walking