My Actifit Report Card: February 6 2020
On Thursday I went in the morning for a prescription for a medicine that I have to take after surgery lived on both legs for many years. Then I picked up the medicine at the pharmacy. After lunch, I went to buy new shoes that had faithfully finished. Then I went to check the cashew at the neighboring village of Chotikov. A walk to the cache and back immediately threw over 8 km. Keš has undergone basic maintenance and inspection. In the evening, in addition to hunting munzee, I and my friends had 2 foamy brews from the microbrewery Dobřany - Modrá Hvězda. Today's photo is a corner of the Strzenka pond. On the way from Pilsen to the cache.
Ve čtvrtek jsem šel hned po ránu pro recept na léky, které musím brát po operaci žil na obou nohou ještě dlouhá léta. Pak jsem si vyzvednul ty léky v lékárně. Po obědě jsem si šel koupit nové boty, jež věrně včera dosloužily. Poté jsem šel zkontrolovat keš u vedlejší obce Chotíkov. Procházka ke keši a zpět hned hodila přes 8 km. Keš prošla základní údržbou a kontrolou. Večer krom odlovu munzee jsem si s přáteli dal 2 pěnivé moky od minipivovaru Dobřany - Modrá Hvězda. Dnešní foto je zákoutí rybníka Strženka. Cestou od Plzně ke keši.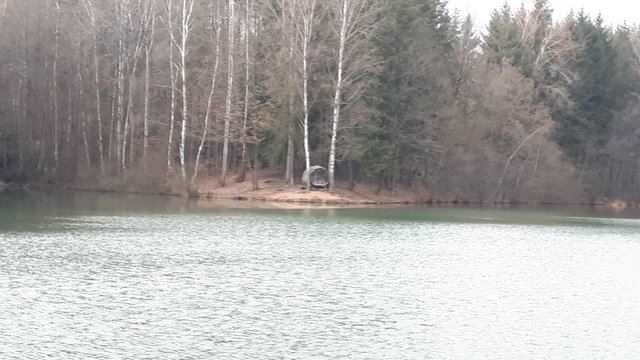 17930