Good evening, dear Steemians and Actifitters! I hope you've had a fantastic weekend!
---
First of all, I would like to tell you that this week project of the #blindtest is #Actifit. So, dear Actifitters, please, participate in this contest.
You have just to write a review of Actifit, what your experience with this dApp is and submit your post on February 9th. There are some very good prizes (i.e. upvote of about 5-6$ of your post/review, approximately 200 SP delegation for 90 days, 1 BT token, etc.)!
Here is the additional information. If you have some questions about it, please, let me know!
Just to let you know, I will participate in this contest.
---
Now, on my today's activities ... In the first part of the day I did some collaborations (for DTube) with another Steemians. DTube is really something unique! This is my latest episode of the show «Let's Talk About Aliens» that I recorded today.
Also I wrote a #ulog about my evening walks during the last few days in which I included some pictures of monuments and statues, that I took. Just have a look at my «10th Ulog: Monuments and Statues Part #1»
In the evening I went out to one small shopping center. This is me in front of the shopping center: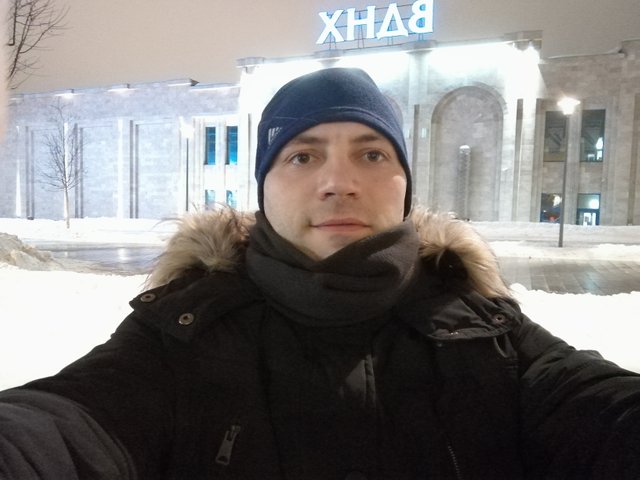 I went to Burger King, ordered a small whopper, with french fries, ketchup and coke: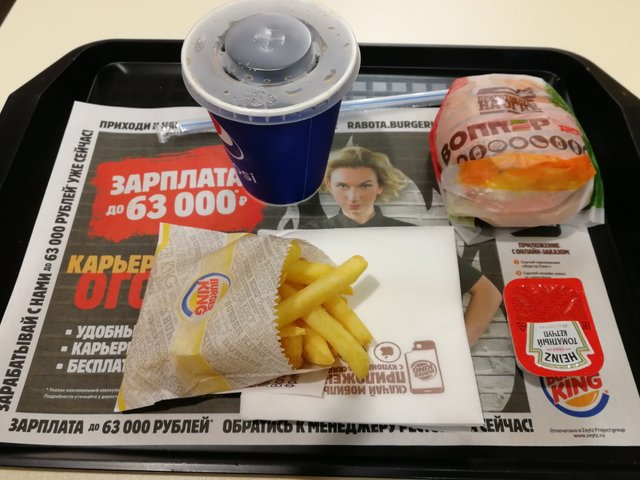 ... and sat next to the window: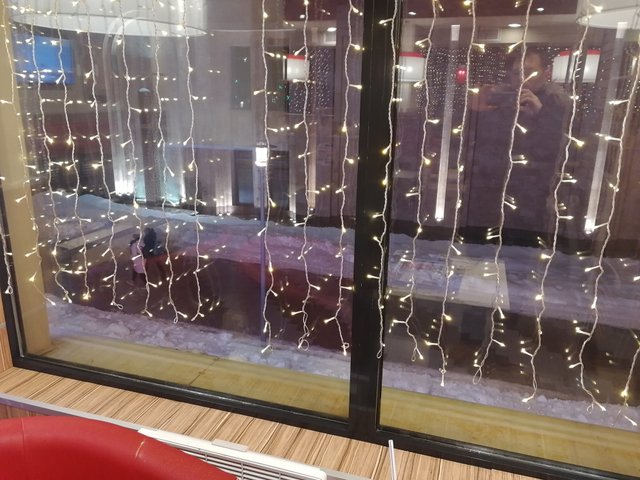 I also had a chocolate bar Bounty for dessert: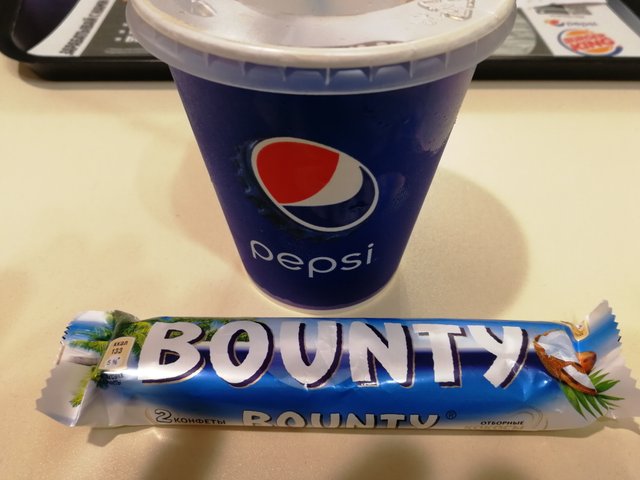 Then I went back home on foot: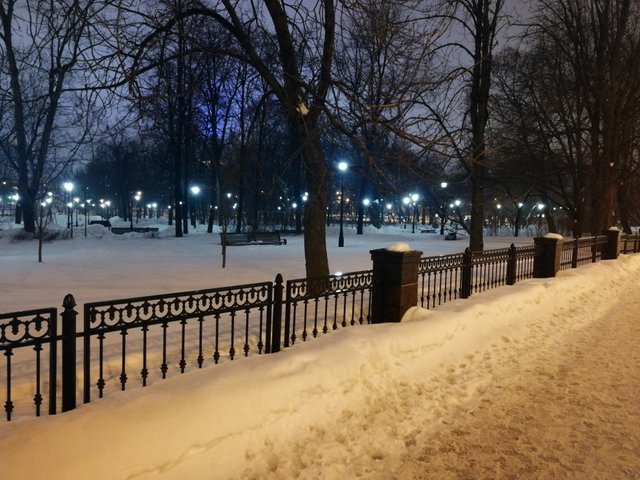 I took a picture of Ostankino Palace: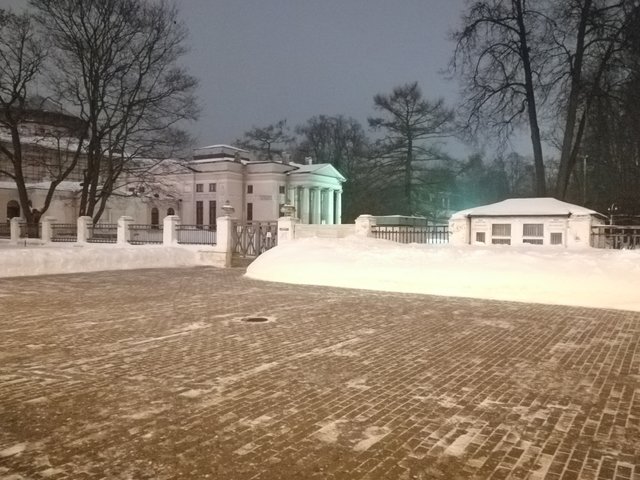 But the main part of the palace has been under construction. So, in the picture above you see just some small part of it. This palace was built in the late 18 century. It was a former summer residence and private opera theater of Sheremetev family
After having taken a picture of the palace I just continued walking: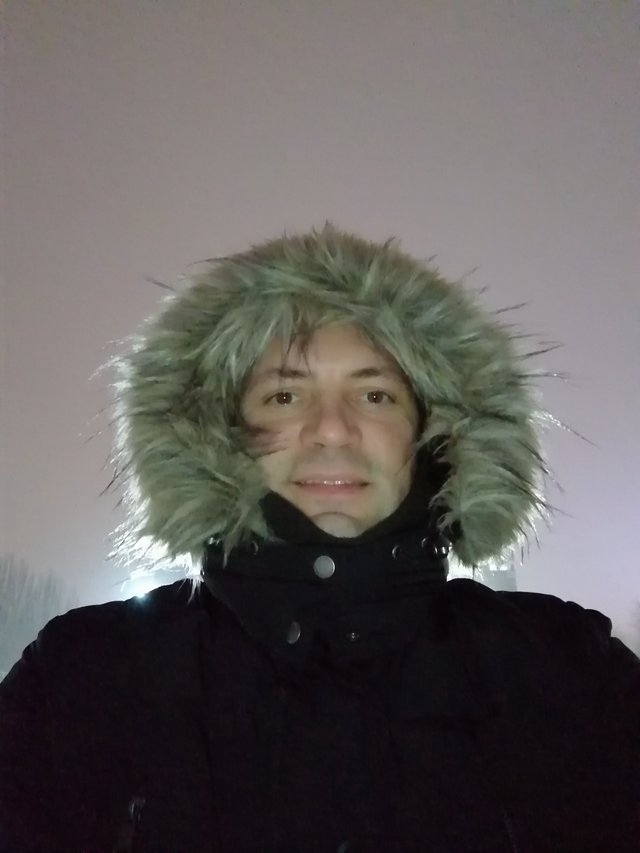 Would you like to do some actifitting in the park during the winter?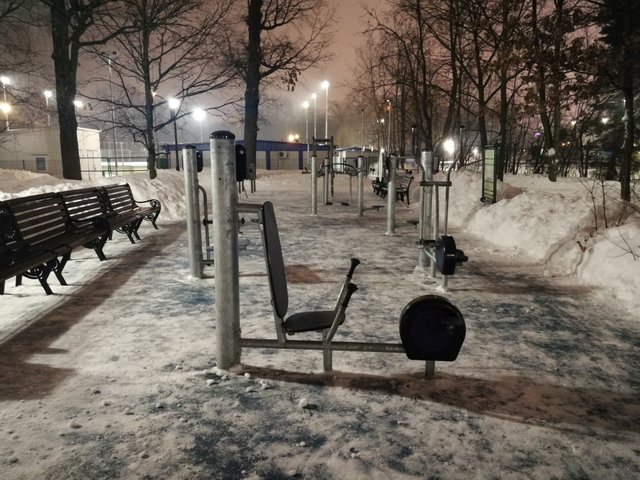 That's it for today! Thank you for stopping by and leaving a comment!
---
Fellow Steemians and Actifitters, have a wonderful and productive week ahead! And, of course, keep on actifitting!
---
p.s. tomorrow is a very important day for me (let's see if it is a continuation of an event that happened to my and if it is a destiny)! So, wish me luck and keep your fingers crossed for me! Thank you!


10818

| | | | | | |
| --- | --- | --- | --- | --- | --- |
| | | | | | |
| cm | | cm | | cm | |