My Actifit Report Card: September 23 2019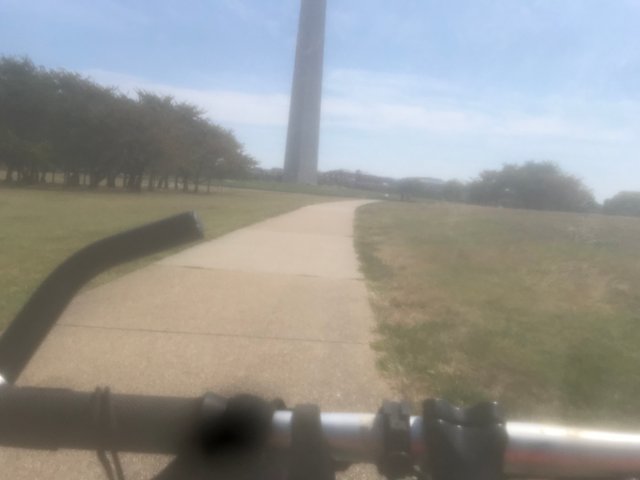 The Indian Summer continues on in the DC and Maryland area. Temperatures reached 91 degrees today as I made my way down the final leg of the C & O hiker biker trail. It rained briefly but intensely one day of the 3 or so weeks spent on the trail, which means this drought will likely bring a warm winter. Limit up on Apples commodity ballers.
Snapped a pic of the old tavern still standing along the way but the pic isn't loading. It was the last stop or first drink from DC to get pie faced. Equipped with a store and everything a person needed, including hookers, back at the turn of last century. I made the hooker bit up just to see if anyone reads this.
Currently sitting in the train station where I had the pleasure of spending 10 bucks on a greasy quarter pounder. I went to the men's room beforehand trying to clean the dirt out from under my finger nails. There was a pan handler standing in the entrance singing a tune on repeat, "Can you please help me get something to eat?" It is still stuck in my head. Quite a jingle he came up with.
One of the patrons found it amusing and asked to meet him outside Sbarro's. After the 10 dollar quarter pounder made it's way through my bowels. I headed to the restroom. The old pan handler was at it again sipping on his Sbarro's cup, "Can you please help me get something to eat?"
I found it amusing and didn't blow his gig by outing him. Two hours away from the train to arrive, sitting in the station, as I pay my farewells to this area. So what did I learn?
Well next go around if I were to do something similar, would be a hammock tent. They are lightweight and always comfy with no rocks or sticks to sleep on. They work perfectly anywhere with sturdy trees close enough. This area was perfect for it.
I'd also ditch the saddlebags and go with a tow cart, keeping the weight off the front and back of the bike. I also wouldn't lug around the 15 lb laptop, the iPhone was enough and easy enough to keep it charged using a 24 watt solar charger.
I'd bring cooking equipment. A simple small saucepan would do the trick. Even having something like Ramen to cook up would have beat the heck out of all the pepperoni and mustard flour tortilla sandwiches I ate. Not that they weren't tasty. But when the two choices are peanut butter and honey or mustard and pepperoni it starts to get old a few weeks into it.
I'd also pick up a speed and mileage calculator to get an idea if I was improving or dragging. But enough of all this rambling, I'm fixing to get pie faced in Savannah tomorrow. This extreme cycling adventure has come to a close. Peace out.




18877