Dzień, a w zasadzie dwanaście godzin, między dwie nockami, poświęciłem na odpoczynek, szczególnie, że rano wprost z pracy udałem się do szpitala, gdzie miałem umówione prześwietlenie RTG. W związku z tym położyłem się spać około dwóch godzin później niż zwykle, ale wracając jeszcze do prześwietlenia to wkurzyła mnie trochę pani, która obsługiwała rentgen. Wydawała mi polecenia jak mam się ustawić po francusku, których nie rozumiałem, co jasno dałem jej do zrozumienia. Po kilku minutach, kiedy najprawdopodobniej była równie zdenerwowana, że nie rozumiem jej poleceń, zapytała się "Do you speak English?" co potwierdziłem. Ale najprawdopodobniej to było wszytko co ona mówiła po angielsku, więc kontynuowała wydawanie poleceń po francusku. Trwało to nieco dłużej niż powinno, ale w końcu zrobiła wszystkie zdjęcia.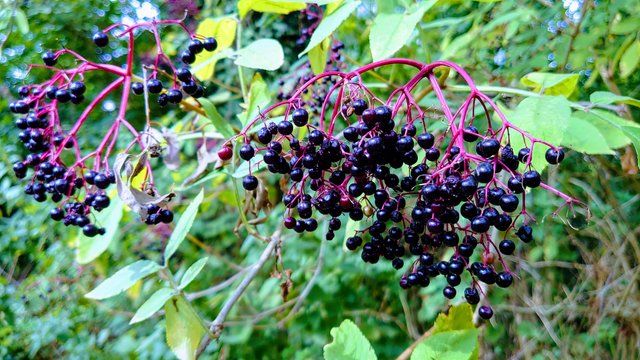 Kiedy wstałem około południa to byłem wciąż zmęczony i rozleniwiony, wcześniej nie planowałem żadnego treningu na ten dzień, zdając sobie sprawę, że nie mieć na to czasu. Po obiedzie, żeby mnie rozbudzić przed pracą żona wyciągnęła mnie jednak na krótki spacer po okolicy.
Na piątek mam zaplanowany ciężki trening biegowy z podbiegami, czy go zrealizuję zależy tylko od dobrego rozplanowania mojego dnia, bo mam też inne ważniejsze plany, które muszę najpierw zrealizować.
My 2019 stats: total distance 4996,81 km (+ 8,19 km)
Sport
Distance
Difference
Walking
2036,59 km
(+ 8,19 km)
Cycling
2243,90 km
Running
664,64 km
Rowing
30,72 km
Elliptical
20,96 km
***
| Current Actifit User Rank: | 55.00 (+1.01) |
| --- | --- |
| | |
| Current AFIT Balance: | 68131,013 |
| Current AFITX Balance: | 10,1 |
| | |
Porady:
Link do postu "Actifit dla Bystrzaków" w którym opisuję krok po kroku jak zacząć aktywne życie z aplikacją @actifit, polecam lekturę zainteresowanym.

Polecam korzystanie z Discorda społeczności Actifit https://discord.gg/BFk3NV, gdzie codziennie w nieregularnych porach organizowane są konkursy, które polegają na poświadczeniu zakupu w czasie trwania konkursu (zwykle około 20 min) 200 tokenów AFIT oraz posiadania co najmniej 2 AFITX, gdy spełni się te dwa warunki, pod postem o konkursie umieszcza się screeny poświadczające i link do ostatniego swojego postu z aplikacji Actifit. Jeżeli warunki zostały spełnione to post ten zostanie 'podbity' 100% głosu z konta actifit.reward.

@costanza poświęcił swój cenny czas do stworzenia kolekcji darmowych obrazów, które mogą być wykorzystane przez każdego, aby ich raporty actifit wyglądały dużo lepiej przy minimalnym nakładzie pracy. Polecam skorzystać, gdy nie macie własnych ciekawych grafik.
Don't stop me now! Keep going!


18307