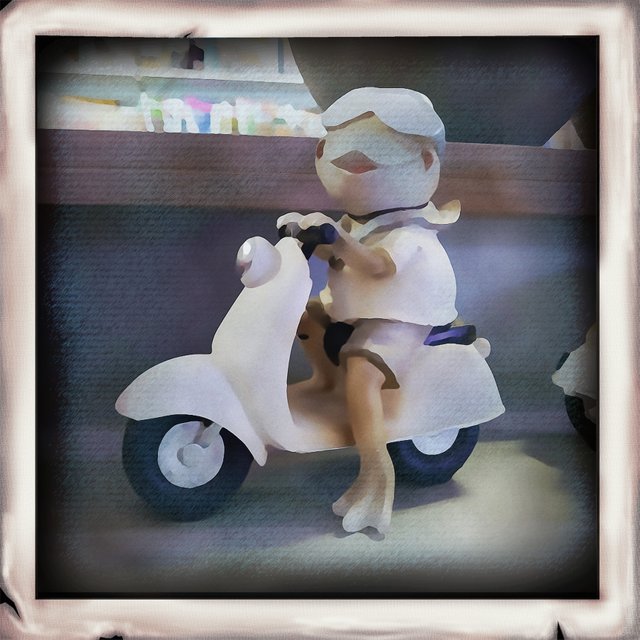 Leniwy poniedziałek w pracy, w przerwie na lunch zrobiłem sobie tylko lekki trening kardio na rowerze stacjonarnym, ostatnie dwa treningi biegowe były dość męczące dla mnie. We wrześniu przebiegłem w sumie 138,34 km, i był to najaktywniejszy biegowy miesiąc w tym roku, do końca planu treningowego zostały jeszcze dwa miesiące, więc w kolejnych miesiącach nie zamierzam próżnować, żeby na koniec listopada przebiec 10 km poniżej 52 min. Cel ambitny, ale jeszcze dwa miesiące, które muszę mocno przepracować. Na wtorek mam zaplanowany spokojny bieg około 6km, natomiast w środę czeka mnie bieg testowy, sam jestem ciekaw jak sobie poradzę, myślę, że pojadę nad kanał, żeby zrobić ten trening.
Po ponad 400 raportach Actifit wreszcie dopisało mi szczęście w losowaniu "LUCKY WINNER", dzięki czemu moja kolekcja odznak Actifit powiększyła się o kolejną "Lucky Doubled UP Badge", parafrazując klasyka "ta odznaka zmobilizuje mnie do dalszej, wytężonej, niezłomnej i ciężkiej pracy" :)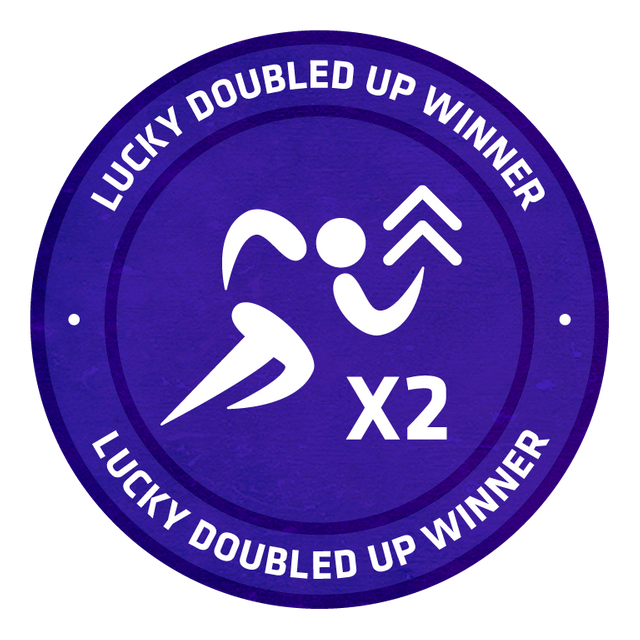 My 2019 stats: total distance 4964,29 km (+ 21,03 km)
Sport
Distance
Difference
Walking
2019,82 km
(+ 5,73 km)
Cycling
2243,90 km
(+ 15,30 km)
Running
648,89 km
Rowing
30,72 km
Elliptical
20,96 km
***
| Current Actifit User Rank: | 55.00 (+1.01) |
| --- | --- |
| | |
| Current AFIT Balance: | 67813,917 |
| Current AFITX Balance: | 10,1 |
| | |
Porady:
Link do postu "Actifit dla Bystrzaków" w którym opisuję krok po kroku jak zacząć aktywne życie z aplikacją @actifit, polecam lekturę zainteresowanym.

Polecam korzystanie z Discorda społeczności Actifit https://discord.gg/BFk3NV, gdzie codziennie w nieregularnych porach organizowane są konkursy, które polegają na poświadczeniu zakupu w czasie trwania konkursu (zwykle około 20 min) 200 tokenów AFIT oraz posiadania co najmniej 2 AFITX, gdy spełni się te dwa warunki, pod postem o konkursie umieszcza się screeny poświadczające i link do ostatniego swojego postu z aplikacji Actifit. Jeżeli warunki zostały spełnione to post ten zostanie 'podbity' 100% głosu z konta actifit.reward.

@costanza poświęcił swój cenny czas do stworzenia kolekcji darmowych obrazów, które mogą być wykorzystane przez każdego, aby ich raporty actifit wyglądały dużo lepiej przy minimalnym nakładzie pracy. Polecam skorzystać, gdy nie macie własnych ciekawych grafik.
Don't stop me now! Keep going!


13331

Cycling, Daily Activity, Walking