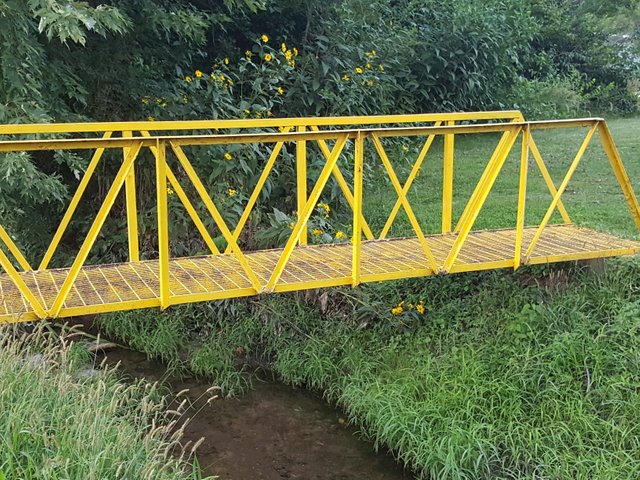 We had a long walk this afternoon before supper. We walked through the park and then over to the high school and walked around the track a few times. We even did some bleacher climbing at the football field. It's been a long time since I sat in these bleachers and watched both my boys playing high school football. But in another way, it seems like yesterday!
After the stairs climbing it seemed like an insurmountable distance to get back home. I could tell I used muscles not normally put in action. It will be a hot tub night later on for sure. And probably a small glass of wine while hot-tubbing. We were starving by the time we finally got home. Thank goodness supper all planned out and it didn't take long to prepare. I steamed some fresh broccoli and cooked chicken breast tenders in the air fryer. You'd think that would dry them out but they were very moist and tender. For the carbs I made whole wheat fusilli salad. This was the first time I've tried that, and it gets a thumbs up!
Day 3 of the Sonoma Diet on a small salad plate with 1/2 veggies, 1/4 carbs and 1/4 protein: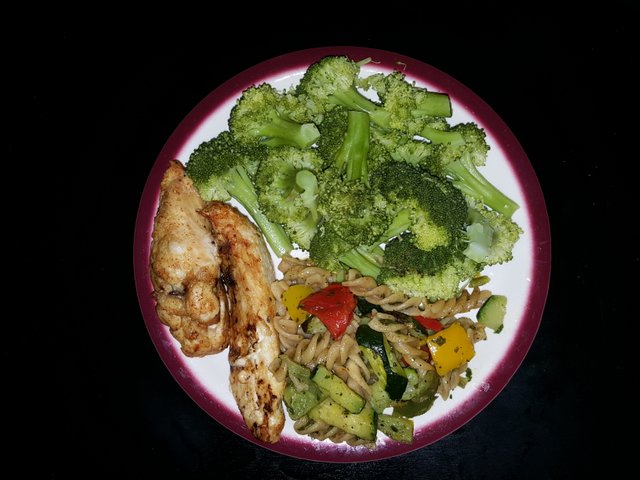 13884

| | | | | | |
| --- | --- | --- | --- | --- | --- |
| | | | | | |
| cm | | cm | | cm | |

If you enjoy writing short fiction stories (less than 1,000 words) I'd love to have you join me on Narrative. Don't abandon STEEM - add Narrative and cross post your Steem content for more exposure. Here's a link directly to my page featuring Flash Fiction:
Get in on the ground floor and see what it's all about. If you have any questions, feel free to ask me in the comments.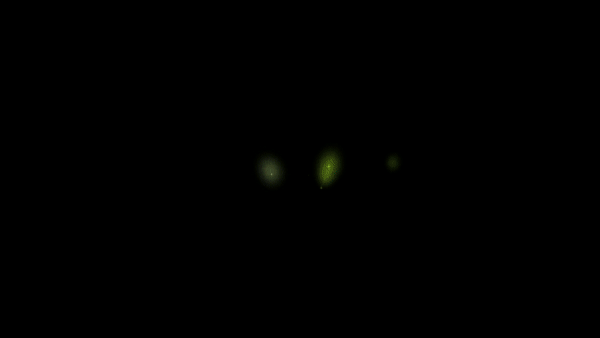 [[email protected]]