Exchange AFIT tokens for STEEM Upvotes: Tutorial.
Hello Steemians
Hope, all are okay.
and I'm also good.
This post is about
@actifit
. Many users/actifitters still doesn't know how to exchange AFIT tokens into steem upvote. In this post; I'm going to show how to exchage AFIT to Steem Upvote.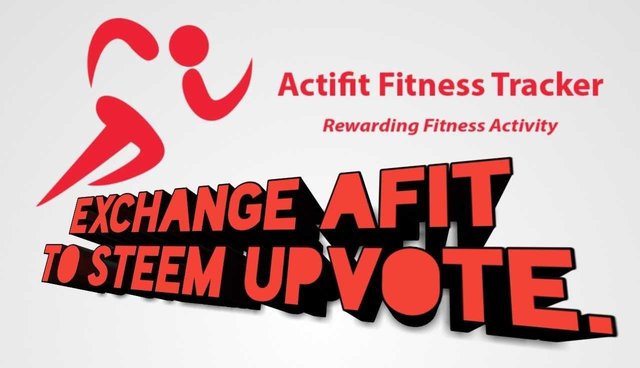 Not For Commercial Uses; Made with Pixellab
As an actifit mentor... I'm tagging some of my mentees as they also doesn't know how to do it.
@ariful9551 @juwel2018 @shawonsahriar @arifulsoman @mobinshuvo @molikhatun @tintintouhid @shop360 @austrin
And i welcome other actifitters also.
Let's get to the point and I'm gonna try to make it short.
Yeah there's an option as Exchange AFIT tokens for STEEM Upvotes.
Now you are ready to actually exchange your AFIT for STEEM upvotes! You have 4 options now: 5, 10, 15, or 20 AFIT tokens.
Keep in mind you need to have a minimum of 100 AFIT tokens to be able to perform an exchange.
Step by step guideline on how you can Exchange AFIT tokens for STEEM Upvotes - Source.
Step 1: Set AFIT Funds Password
You will need to set a Funds password. This password will be used whenever you wish to exchange AFIT tokens for STEEM upvotes. Please make sure to save that somewhere safe.
You can use our auto-generate password button, or just choose your own.


Step 2: Verify Password Via STEEM/SBD Transfer
Step 2 will actually require that you verify your password via a STEEM transfer. This requires that you send out a one time fee of a minimum of 1 STEEM or SBD to @actifit.exchange account. You can do this right from this screen via clicking the Send & Verify button, which will take you through steemconnect to perform the transfer.
Please make sure not to close the browser once you do the transfer so that we get you verified properly.


Step 3: Exchange For Upvotes
Now you are ready to actually exchange your AFIT for STEEM upvotes!

Here you will need to use your funds password, and once you do, your upvote will be queued to the upcoming reward cycle by Actifit. Keep in mind that only Actifit activity reports eligible for upvote normally will be the ones rewarded.
Yeah that's all.
Official Announcement of @Actifit on this topic.

Some Earning Tips
Get Some Extra Cash doing tasks on Clixsense.
Click Here - Registration Page
See this post for the entire process
Use @Partiko App to get some extra rewards.
Click Here - Partiko in Play Store
Use @Share2Steem to get some extra rewards.

"About Me""
Generally...
I'm a Writer (I write poems+short stories), Traveler (I travel whenever I get free times and resources as it's a part of my life actually), Photographer (I love it too much) and Designer (Currently I'm the lead designer of a private company).
As a steemian...
I'm a curator of @onelovedtube and moderator of @actifit.
Yeah I 'm trying to be a successful steemian.
I am available at discord...
My Discord ID: ashikstd#5058

That's all for now. I'll come with an interesting post again.
Hit the upvote button if you like this photo and leave comment if you wanna say anything about this post or my any other posts.
Please support me to keep having more of my works and you can follow me, so that you can see my future posts and you're always welcome to my blog.

"Be Good, Think Good and Do Good"
Posted using Partiko Android