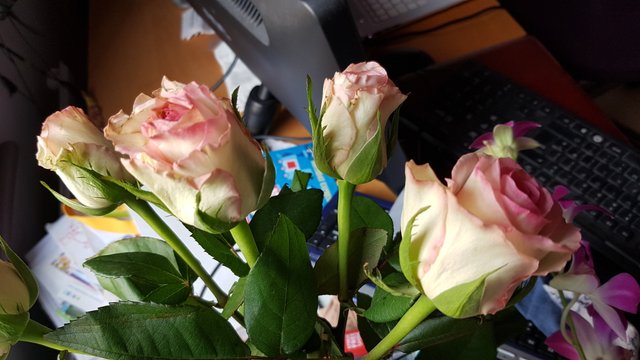 Here's a snap shot of the roses my daughter have me on Monday for my birthday. Pretty aren't they? Although it's not the best of pictures.
There were enough for 2 vases and they're sorting on my desk (hence the busy photo) so I can appreciate them all day.
The app turned itself off again today which was frustrating but I had plenty to do at home and went for a long walk this afternoon so I was still able to get a decent amount of steps in.



14406