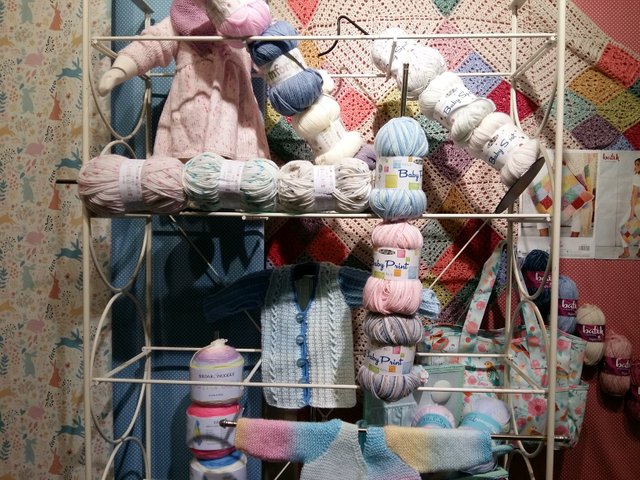 I walked into town and home again this morning in search of some roman blind cord but the place I bought it from in the past no longer sells it.
I tried 3 other shops without any luck.
This afternoon I walked the long way round to pick up my coffee and then went up to The Downs. Weren't for a short walk and then came home.
The photograph is of one of the displays in the first shop I went in. It makes me want to start knitting again.


9774

Daily Activity, Shopping, Walking