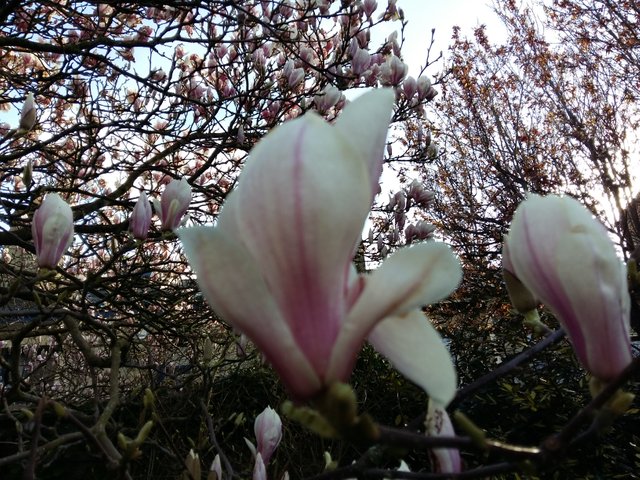 I took this photograph this afternoon on my walk to the coffee shop.
I'm surprised that it has survived the high winds we've been having. Often they are all destroyed but this year the wind was earlier so I think they survived better because they are still in bud.
The steps today have come from walking to meet a friend in a cafe on the other side of town so we could work together. Then walking home again and then out to the coffee shop.



11072

Daily Activity, Moving Around Office, Walking